Have you ever seen an an outfit someone was wearing and loved it so much, you ended up recreating it? Well, this look is a total copycat of
Jalynn's
. When I saw her post, I knew I needed to give it a shot. I already had all of the pieces to make it work, too! Of course, it's my own version. But that is what makes blogging so fun. We're able to draw inspiration from others, take what we already have, and make them our own. Not that this concept is new, but blogging inspires on a more personal level. More than any magazine has ever done, at least in my own life.
By the way, Isn't my sister's dog adorable? He wouldn't leave my side when I was taking these photos.
One of my blogger friends, Sandy a la Mode, is celebrating 5 years of blogging with some awesome giveaways this past week! For her last giveaway, a group bloggers have come together to bring you a Mansur Gavriel Mini Bucket Bag Giveaway (in Cammello - Dolly) for ONE grand prize winner and a $100 gift card of choice to an additional winner!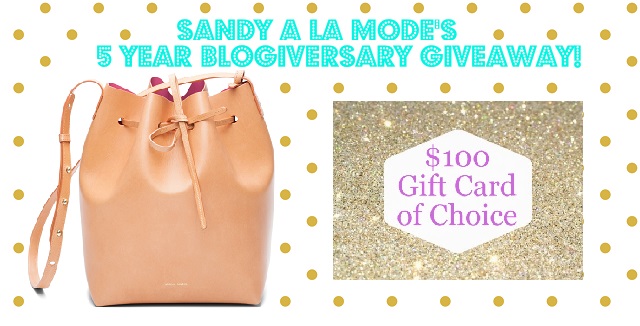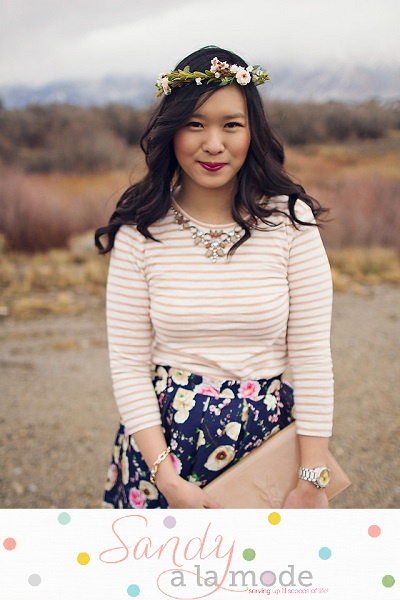 Co-Hosts
To enter, simply complete the Rafflecopter below.
The giveaway is open until January 25. 2015 at 12AM MST. The more entries you complete, the more chances you have to win! This giveaway is open Internationally for all the fashion lovers around the world!
P.S. Awesome giveaway in my last post-
HERE
!