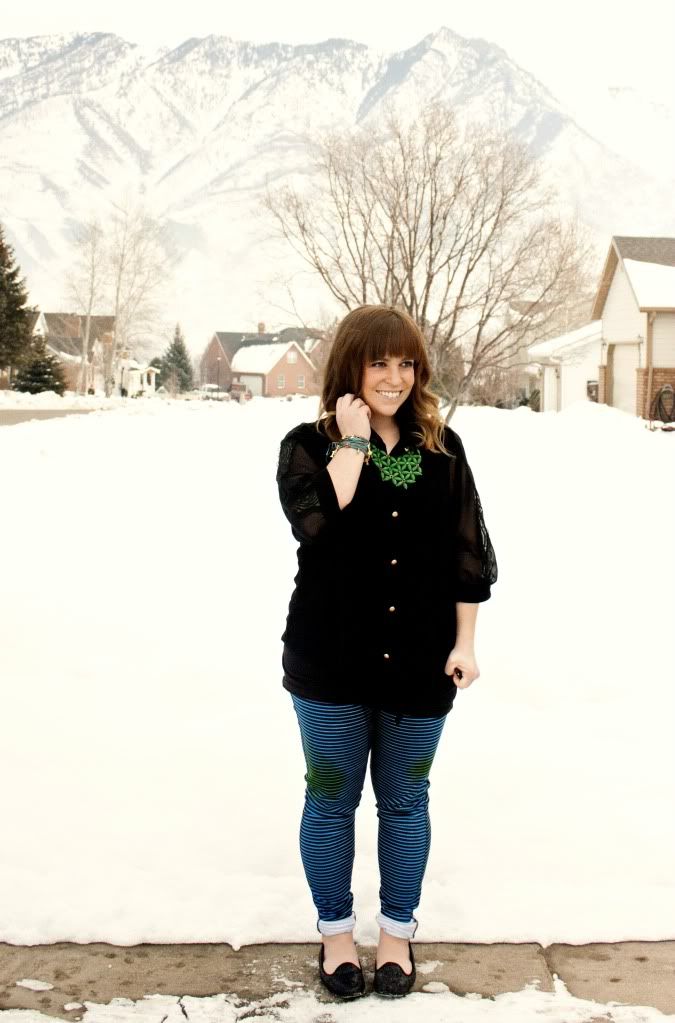 First, can we just take a second to oo and ah over those mountains in the background?
I hadn't made the patterned pants plunge until Lulu's sent me this pair of pants. I am now a member of the cool pants club. So much fun!
The splashes of green, while I wasn't so sure about at first, are my favorite part. You can't tell, but they are also high wasted, which hello, is awesome.
Be sure to check out my first vacation outfit here
Since I'm going to Florida the weather change is going to be big. I could not be more excited about that. Thank goodness it has warmed up slightly here, we've moved from the 0 degree range to the 20 degree range. When I head to Florida I'll be moving into the 70 degree range! Dreamy.
This outfit is perfect for traveling. The lightweight blouse gives you the appearance of being pulled together while at the same time it is cool enough for warm weather.
I hope you all have a wonderful day. Don't worry, I'll be thinking about you all as I have the time of my life with my five and a half BFF's at Disney World!
P.S. these pants are on sale for $60! Go snag a pair!
P.P.S. if you want to take a small look back at my time working at Disney World, check out this ancient post.