Welcome to SUMMER... Ok, maybe I'm getting ahead of myself, but it's almost here! To celebrate the changing of Spring to Summer, Abbey, Jessi, and myself are having a fun link up. Today we're linking up our favorite Spring/ Summer outfits and can't wait to see all of yours.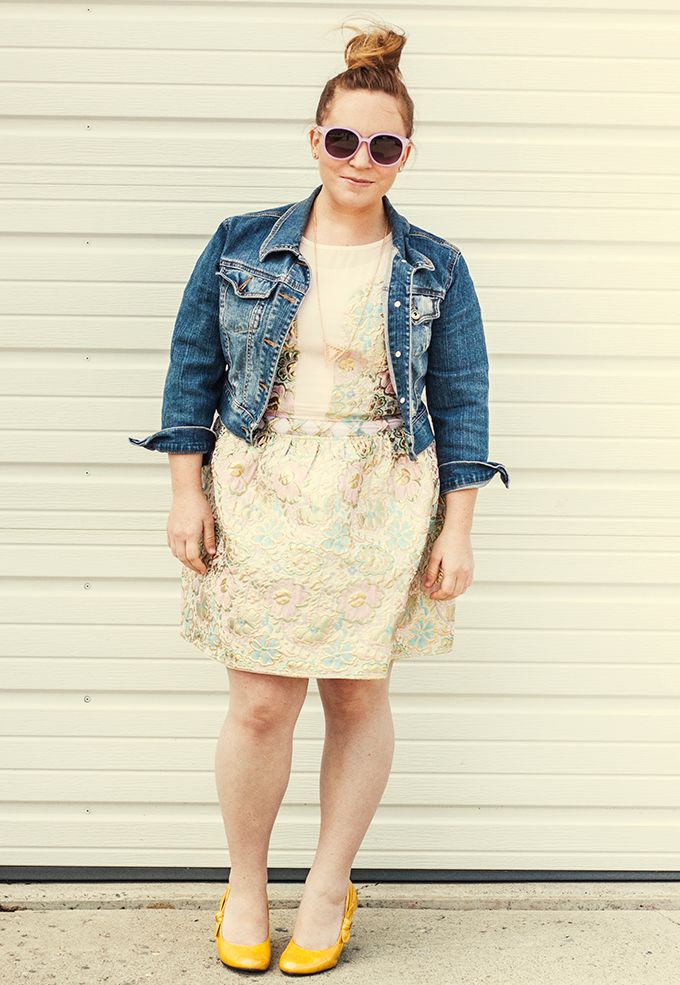 THIS dress is from Lulus and I am in L.O.V.E. It's light and delicate, but it's also brocade and intricate. Can things get better? I think not.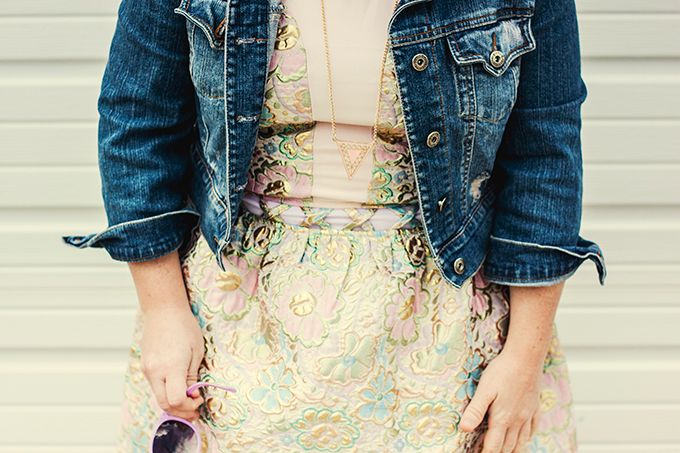 Since I live in Utah and the weather is unpredictable, it's important to dress "in between" the seasons. So I dressed it down with a denim jacket which will keep me warm if the weather decides to turn.
This necklace is from Fifth & Mae and I can't get enough. Seriously her jewelry is so simple yet stunning and the prices will stop you in your tracks- in the best way possible.
This dress is not meant to be worn with an undershirt, but as a modest girl it was a neccessity. I actually don't mind it, it turned out cute (imo) and looked surprisingly cute without the jacket (but that's an outfit for another day).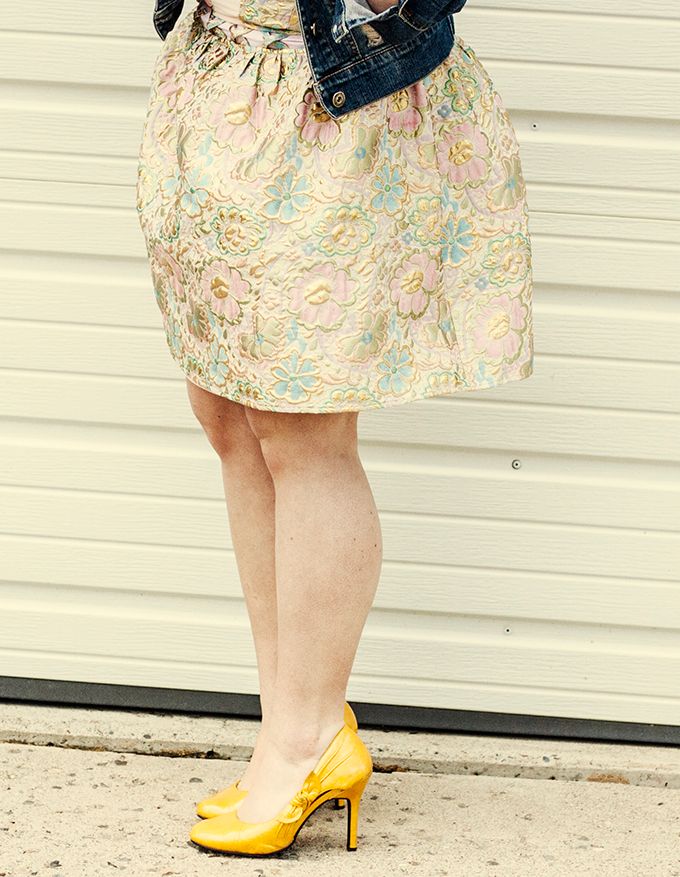 Of course with Summer you get Sun and a lot of it, so I threw on THESE Lulus sunglasses. I am a whimp when it comes to my hair and the heat, I get hot so easily, so I tossed it up into a top knot, plus it shows off the adorable heart studs (also from Fifth and Mae).
I have such big plans for this Summer! I've been feeling extremely cooped up lately and I can't wait to get outside and have adventures! You know me and adventure.
I'm most looking forward to camping and hiking (duh). As much as I love looking dressed up like this I love being U.G.L.Y. in my large tshirts and zero makeup (ya, the makeup artist doesn't wear makeup if she doesn't have to. boom.)
This outfit is perfect for a Summer wedding, party, date, or girls night out. Can't wait! What are you most looking forward too this Summer? Be sure to link up your Spring/ Summer outfits! I'm excited to see what you guys will be wearing.
P.S. It's my moms birthday! Happy Birthday Mom! I love you and appreciate all you do for me and your support in all my dreams (we both know there have been a lot- good and bad).
Hosts:
Abbey
Jessi
Gentri