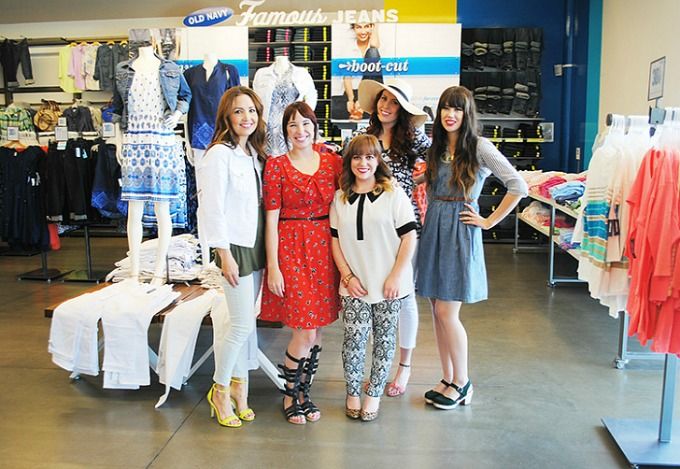 A couple weeks ago I was able to attend a Summer Fashion event hosted by Old Navy. Some of us Utah bloggers were able to style mannequins, ourselves, and customers.
Amy, Kelsey, Myself, Jenny, Jessi
We had so much fun mingling with each other and Old Navy's customers. Plus, Old Navy is really stepping up their game in the style department. They aren't just jeans and tshirts, they're a great place to stalk up on some Summer clothing!