Spring is finally here. We had plenty of "April showers" and boy did they make those May flowers extra beautiful! I feel like there are more flowers than normal this year. Trees are covered from limb to limb in blossoms and as I walk down the street the smell is so sweet.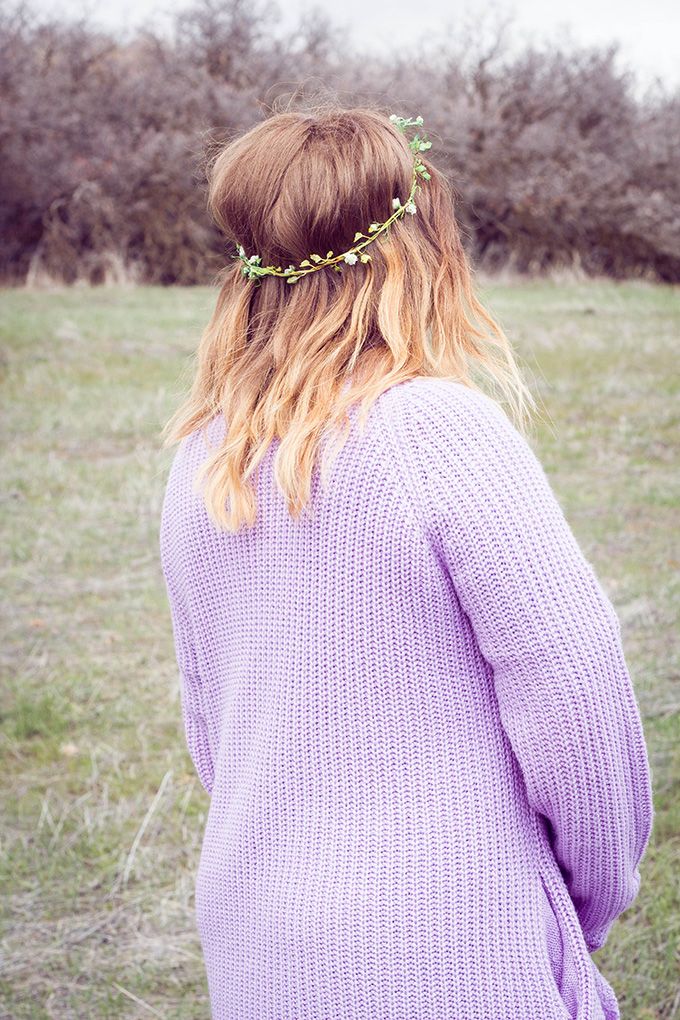 There's no better time than Spring to wear those flowers in your hair. I love this floral headband from Lulus, it is so dainty and delicate. It's the perfect addition to my Spring and Summer wardrobe.
This sweater is the perfect Spring layer- it is light yet warm. In Utah you can never know what the Spring weather is going to be like, so it's important to always have an extra layer around. I'm also the girl that wears boots all year long, what's better than a desert bootie in Utah summer? Nothing, I tell you. I'm so in love with THESE booties.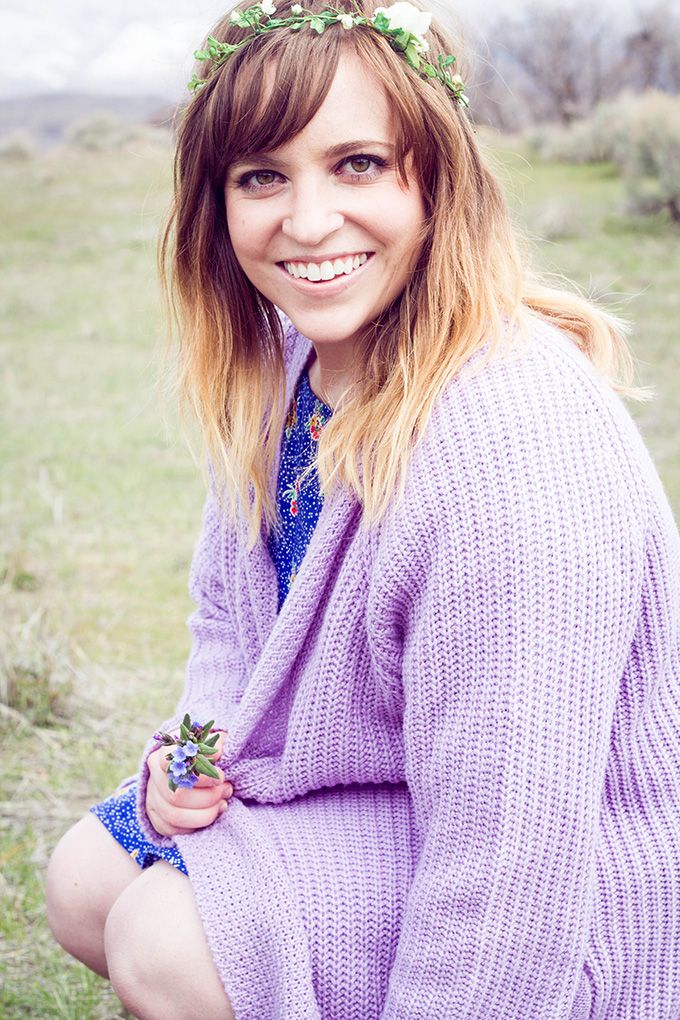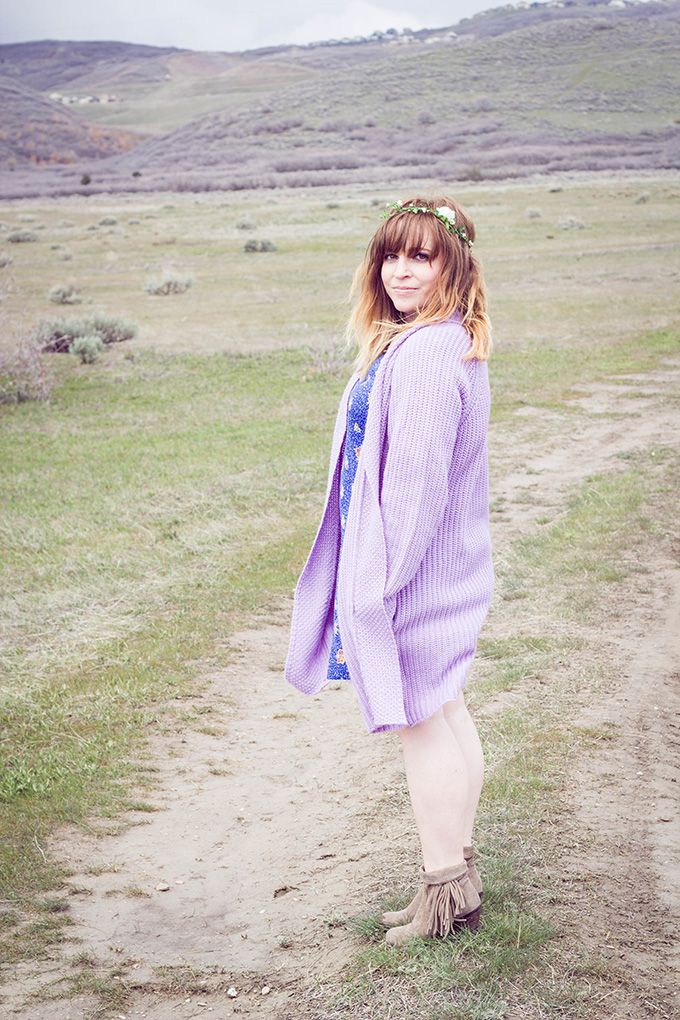 I had a great time taking this pictures with Kirsten. We really just wandered around and enjoyed the scenery, it didn't feel like a photo shoot at all. She's a great photographer. Remember to book a session asap if you're in Utah since she moves soon. If you live in San Francisco she's coming your way! So get excited. Check out the B&W version of this shoot HERE.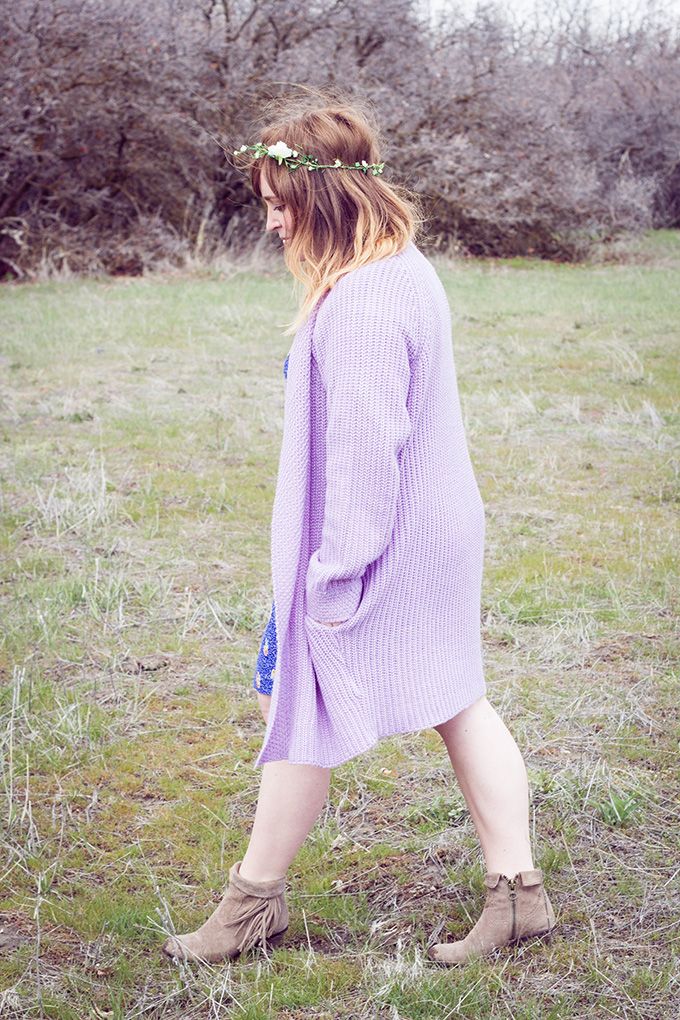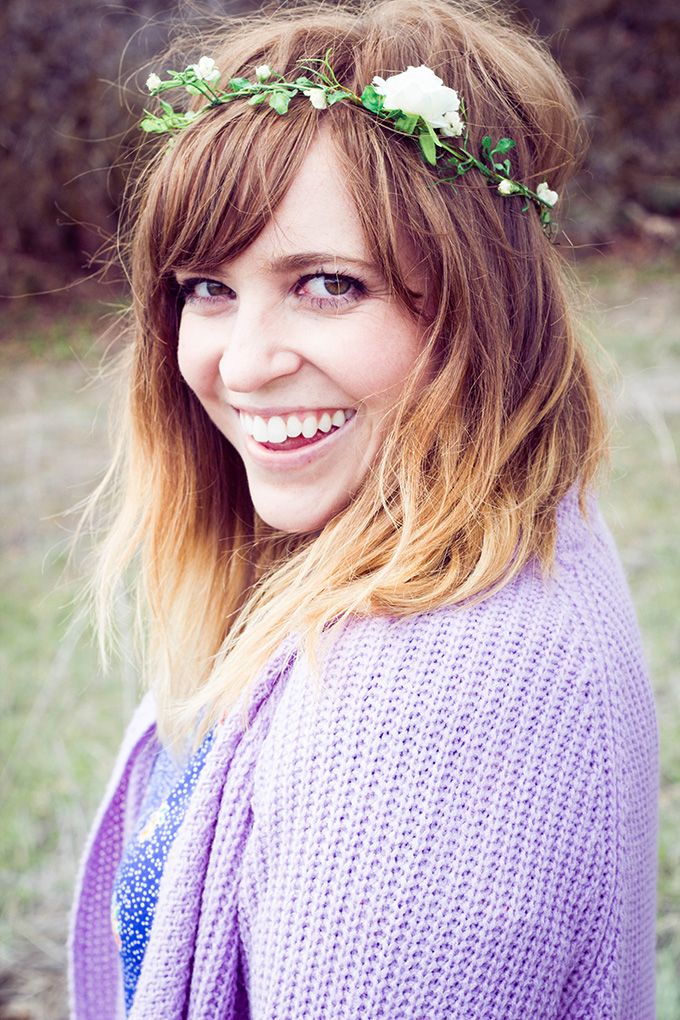 sweater, dress, headband- Lulus // shoes- Nordstrom
Lulus is one of my very favorite companies. Be sure to check out their Spring and Summer products- So light and fresh!