Old Navy was good enough to let us style some of their clothes for the event a couple weekends ago. For some reason, the morning of the event, my outfit was just not going to cut it. So I wore the pants but threw on this shirt from Forever 21 instead of my planned shirt and vest.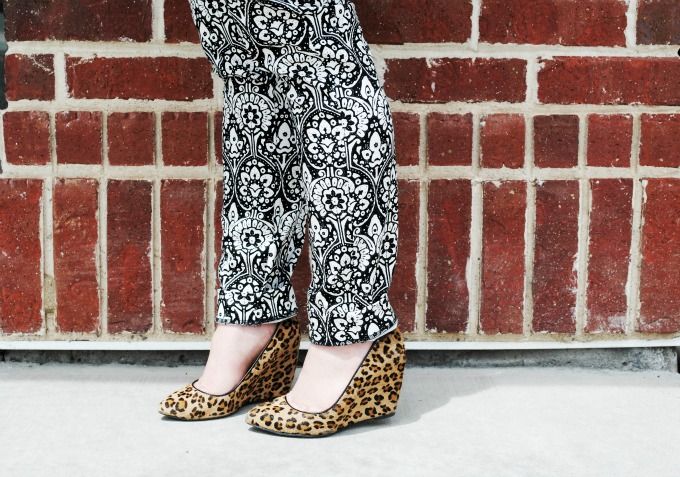 I actually had a hard time pairing shoes with these pants. I ended up wearing my leopard wedges, it was a bit loud but I kind of liked the pattern combo.
This bracelet is from Fifth & Mae and I am in L.O.V.E. I've worn it everyday since it arrived. The metal is thick so it's not flimsy, but it was soft enough so I could make it a bit smaller to fit my wrist. Plus, her prices are amazing!
The weather has finally warmed up (80 yesterday), so short sleeves are completely acceptable! It's so exciting, Winter seemed too long. I also love how this outfit is just black and white, yet it feels so fresh for Summer.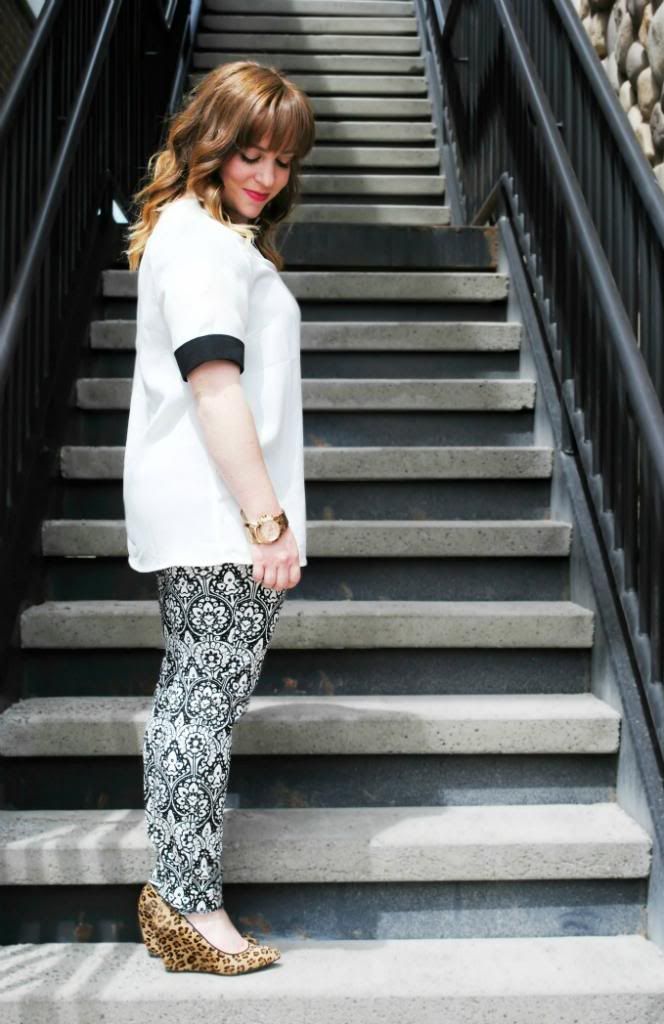 These photos were taken by Bre'an from Steight of Mind, she is an amazing photographer and I had so much fun hanging out with her at the Old Navy event. Afterwards we all went to Blue Lemon for lunch then took some outfit pictures. She then let me take a couple photos with my blogging bff's- Lauren and Jessi.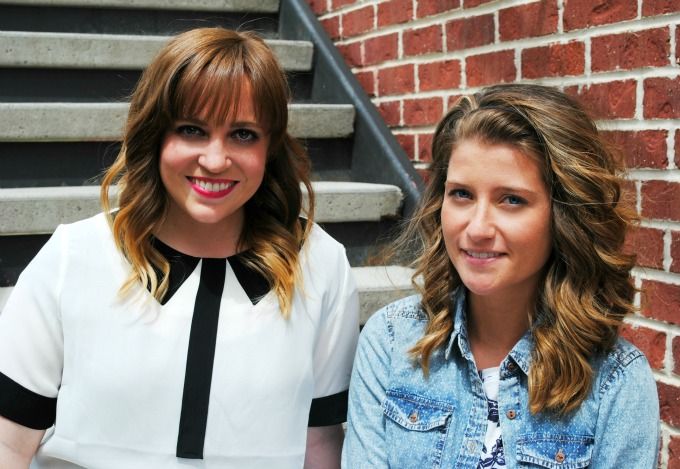 me, lauren, jessi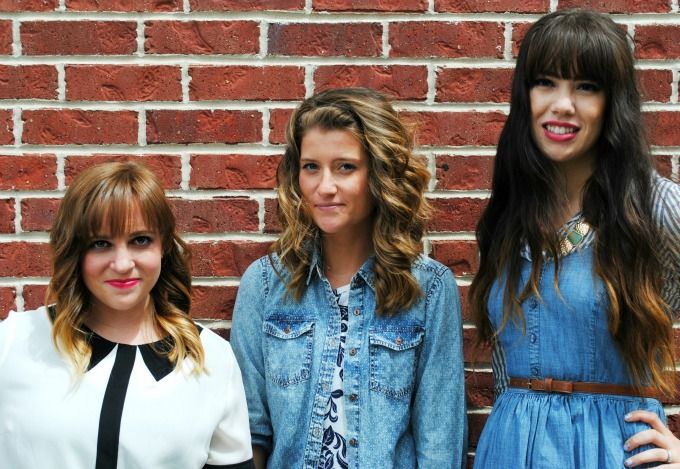 bre'an, me, lauren
We all had so much fun, I can't wait to haing out with these girls again soon. Bre'an is a wonderful photographer. If you're looking for one in the Provo/ SLC area- she's a
great choice!