A couple weeks ago I attended the Tulip Festival here in Utah with my friend Kirsten. Although, the weather (and my hair) might have suggested otherwise, we really had a blast.
It was "misting" the entire time (knew I should have worn a hat), within 5 minutes I was rockin' the "wet dog" look... So you're welcome for that...
It wasn't cold though, so we weren't miserable or anything. We actually had a great time (but more on that later).
I wore my summer trench coat (not that I have a winter one, but you get it- the short sleeves and all) and my Jennifer Lane Designs fringe necklace. (just ignore that purple spot on my hand, it was the stamp they gave me when I paid to attend the festival)
I get compliments on this baby all the time. It's such a fun and bold addition to an outfit.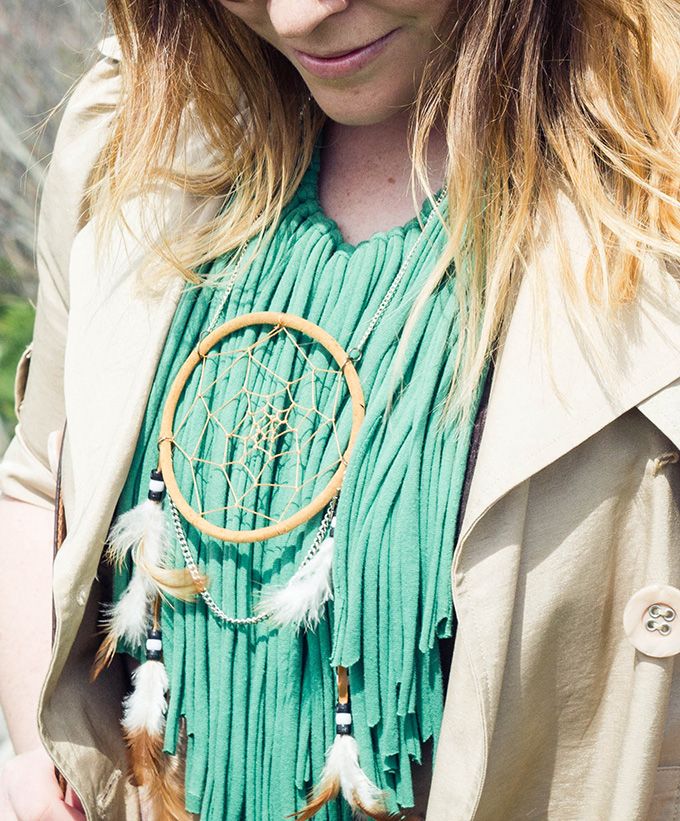 Jenn sent it to me for my RAW photo shoot and I ended up just paying her for it, because I couldn't say goodbye. If you click over to her shop now you won't see any of the fringe necklaces there. But don't worry, that's because I have them all (for my photo shoot). But I'm sending them back soon, so check back in a few days!
Hope you're having a lovely start to your week! Be sure to check out Jennifer Lane Designs (she's got some beautiful items) and KNW Photography.