I had a week off of work last week, so I decided to grab my grandma and head south... Literally my grandma came with me. That wasn't an expression... it'd be a really weird expression...
On the way down we stopped at a gas station for blizzards (you know- DQ), my grandma is obsessed and apparently we don't have them up north?? Anyways, this rest stop was amazing! They had a petting zoo that had a zebra! A zebra in the middle of the Utah desert?! Yes. Stop there. They had a bunch of other animals too, like deer, peacocks, donkeys, and this awesome bull. I've never seen a bull like this...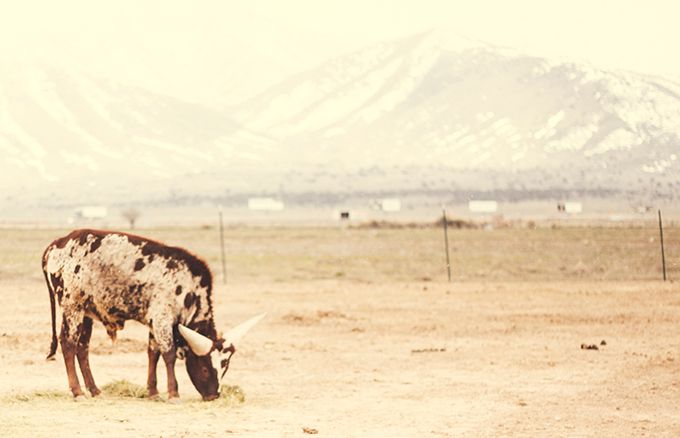 I didn't get very good pictures of the animals because it was SO cold! My hands were so frozen I could hardly push the buttons on my camera. So we jumped in the car and continued South...
First thing on my Southern Utah agenda was to see my friend Kelsey. We headed to Dixie Rock and hiked around until the sun went down. We loved people watching- especially this guy doing parkoure... seriously, I will never.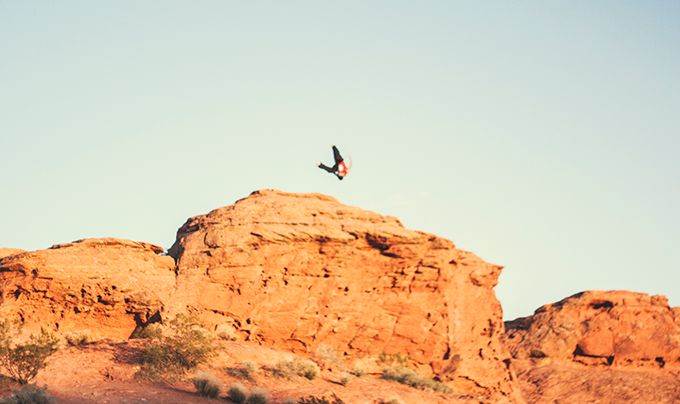 If you've never been to Southern Utah (east or west) you MUST go. It is a stunning place- unlike any other. The rock is lit.er.a.ly red. Against the blue of the sky it's a sight to be seen!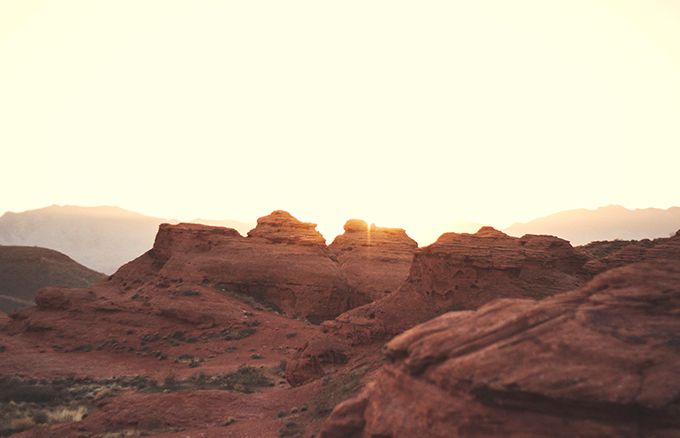 Dixie Rock has always been one of my favorites, so I was happy I had the chance to go again.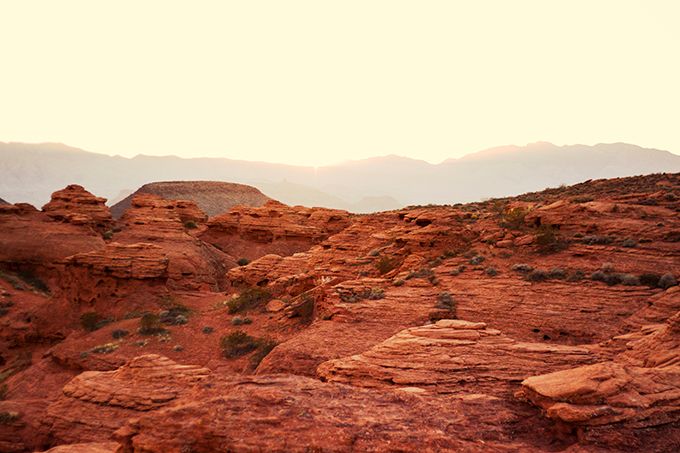 The next morning was spent at one of St. George's finest restaurants- Bear Paw. To pass the 40 minute wait (and that's considered good) I snapped some pictures of the gorgeous blossoms. The weather there was perfection and all the trees were in bloom.
When we finally got in for brunch (by now it was almost lunch time) I ordered my favorite strawberry banana crepe and we all enjoyed each others company.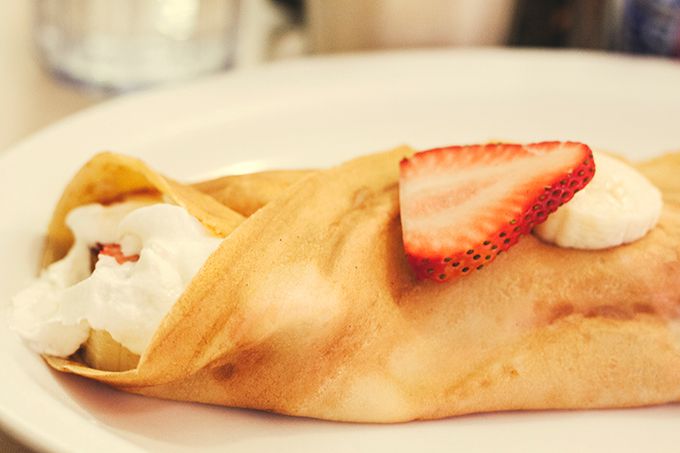 Now, I'm sure you're thinking "that's it? I know she was there longer than one day", and you'd be right. But for some reason the only other pictures I took while I was there were outfit photos (one of which is here) and THESE, iphone photos. I know, blogger fail! But know I had a great time and thoroughly enjoyed the sun.
aaaaaand one more I took after I posted the other photos, it's too amazing to not share here:
The colors of the south. It's breathtaking.