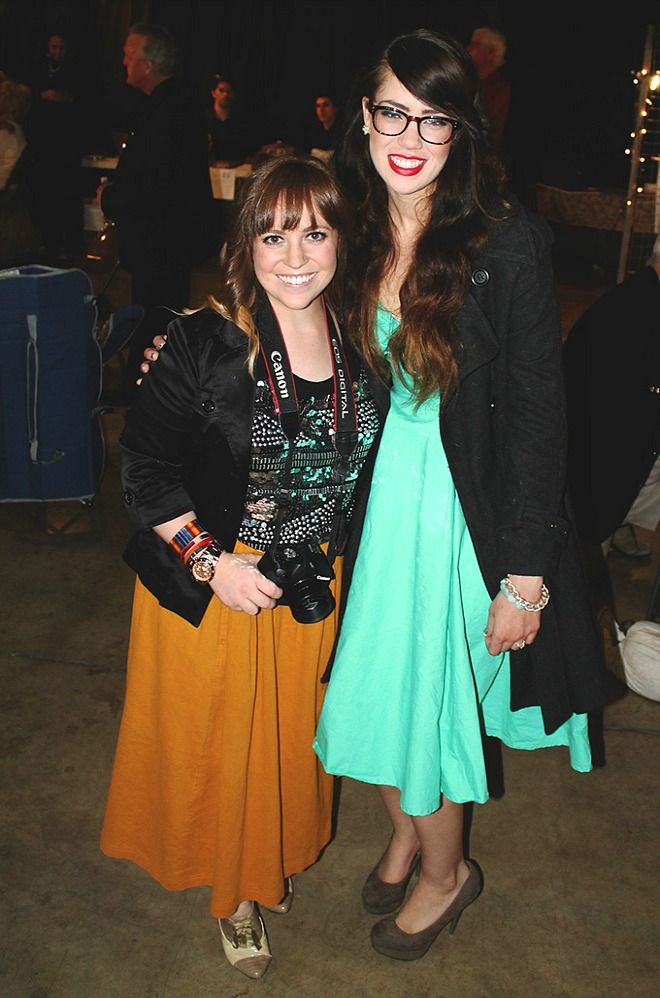 Last Thursday was the RAW show that I was a part of. I was so happy that I was able to sell all 20 tickets and show my work. A big THANK YOU to all who purchased tickets (especially to those who purchased and knew they couldn't attend, but did it just to help and support a friend).
Jessi (one of my blogging bff's) and her husband were able to attend and I loved seeing them. Besides my parents they were the first familiar face(s) to walk through the door and it made me so excited. Jessi has modeled for me in the past so it was fun to grab her picture with... her picture. haha!
Towards the beginning of the night, I had to get up on stage and talk about myself/ introduce myself. It wasn't my favorite moment, but it was over quickly, haha! You think I'd be used to stuff like that. Oh, and I just love standing next to tall people... Really though, he was a great host and made it super easy.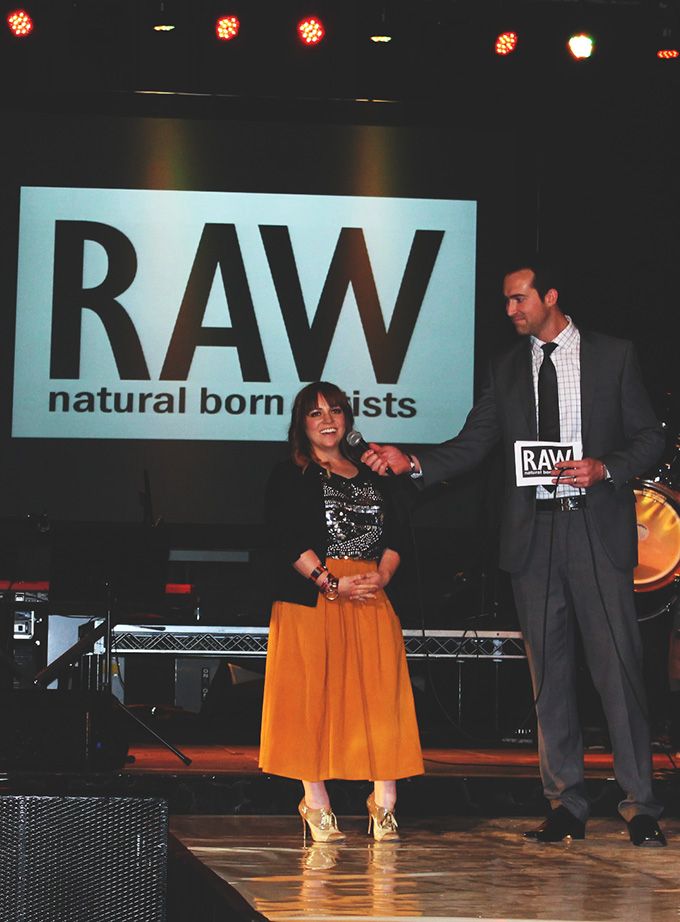 Here is what my display looked like: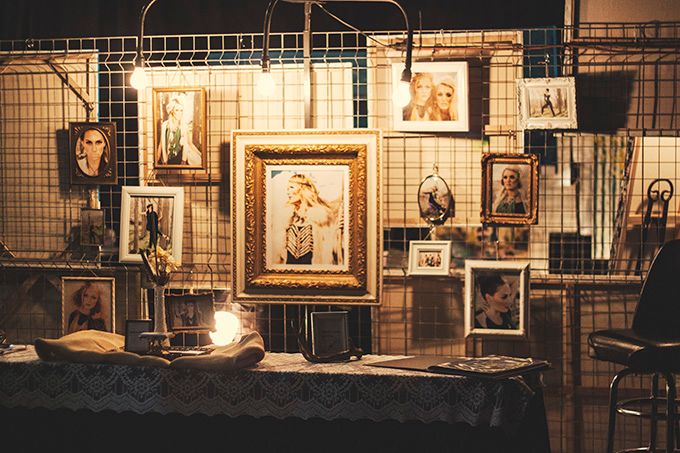 Sorry my pictures aren't the best, I was so distracted by so many people, plus every one thought I was a photographer (not a makeup artist) so I was trying to be quick about it and hide the camera.
Everything in my display either came from around my house or antique/ thrift stores. The little stand that my business cards are on is a toy table, I guess. When I took it up to the check out counter the clerk asked if I wanted the chair that goes with it. I asked what he meant and he said it was a toy. I laughed and said I thought it was a candle holder or something, and that I just wanted it for my business cards. I am kind of in love with it.
I loved seeing people enjoy my work. Every time someone complimented me on it, it made me blush.
The area I had to display was a bit different than I had planned, so it didn't look perfect, but I'm happy with it. My dad is amazing and made that light fixture for me the day before! I have a great family.
Sorry this one is really fuzzy...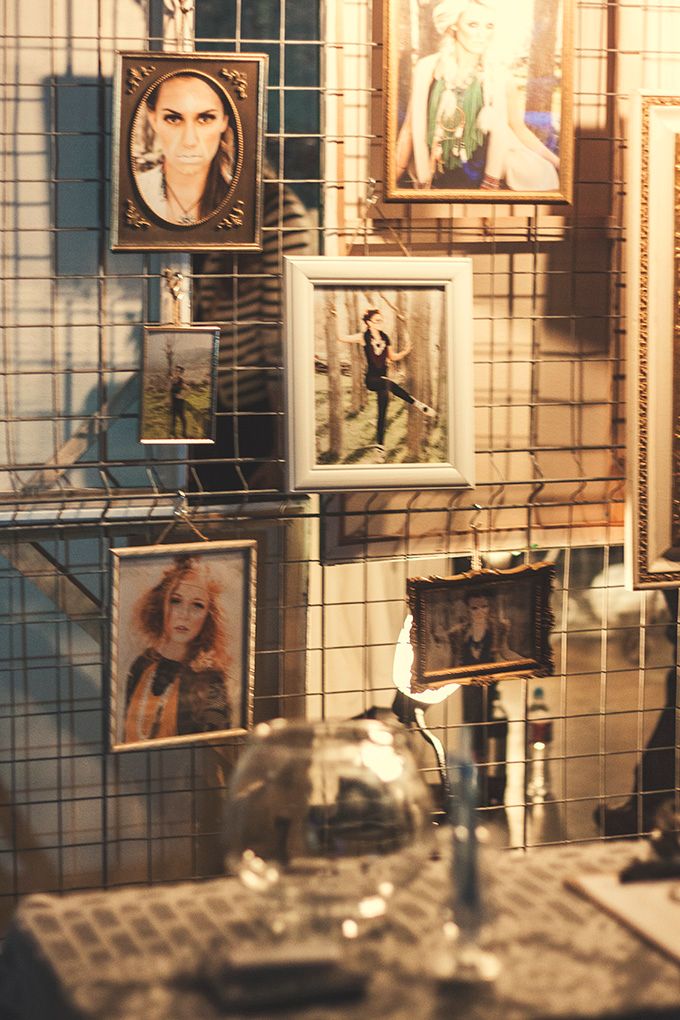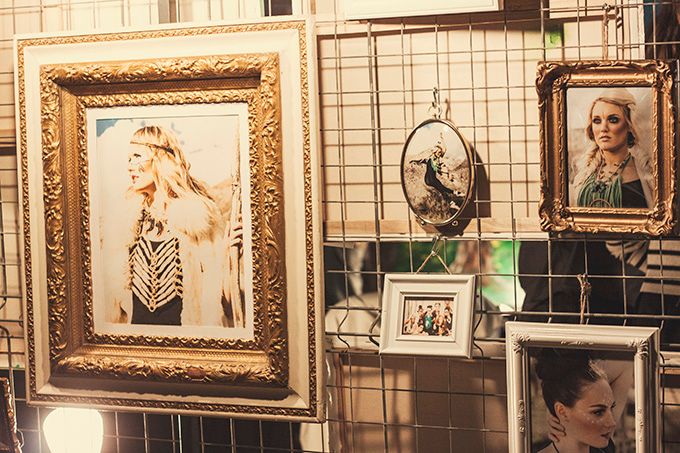 Now I'll show you the work of some other artists...
There were lots of painters and sketch artists, one of them even came up to me and said that my work inspired her next project!! I told her I HAVE to see it when she's done. What a compliment!
(not sure of the website for this artist, below)
This display is from Vicki's Art. She was right next to my area and was so nice. I loved getting to know her.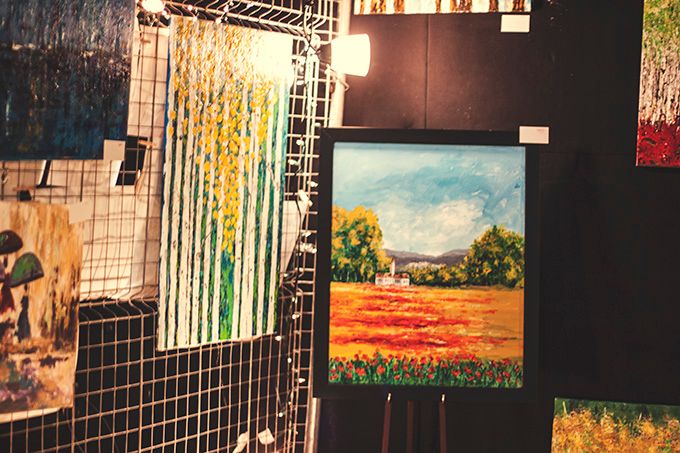 There were a bunch of photographers and a lot of them asked if we could work together soon. So excited for that! (this one is BEM Photography)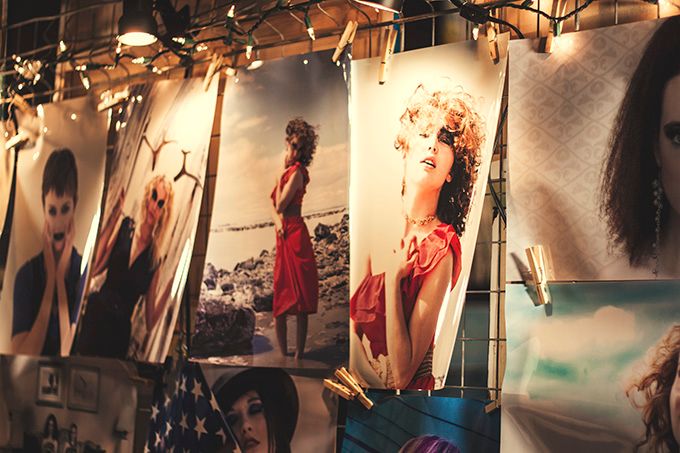 There was a Hat Maker- Ace Is Wild Originals (awesome, right?!)...
A Graffiti Artist- Lets Lean(?)...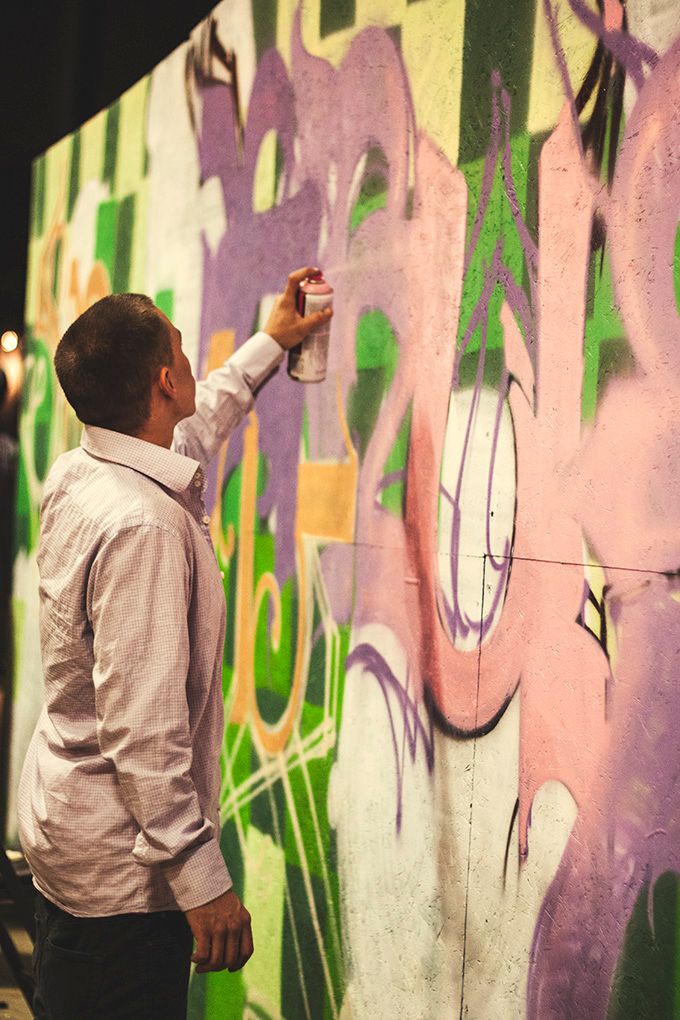 More Photographers (yes, this is a photograph, I know, incredible), this one is Renee Keith Photography...
Lots of music artists, this one is Allison James, I loved her music...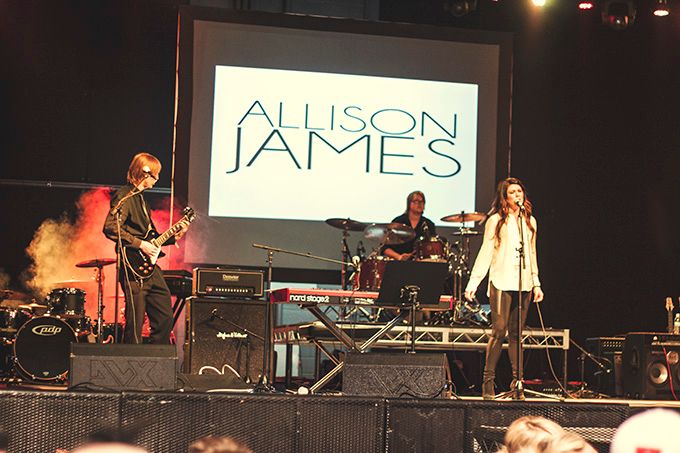 A fashion show from LissMee Designs...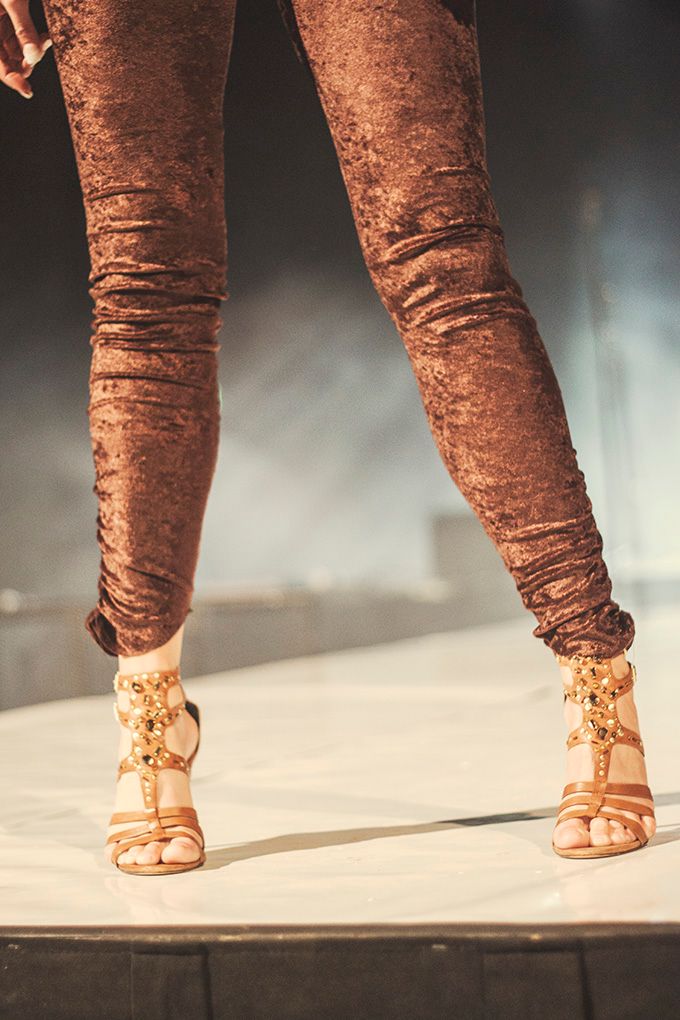 I need to go check out her shop. There were some super cute things in her show!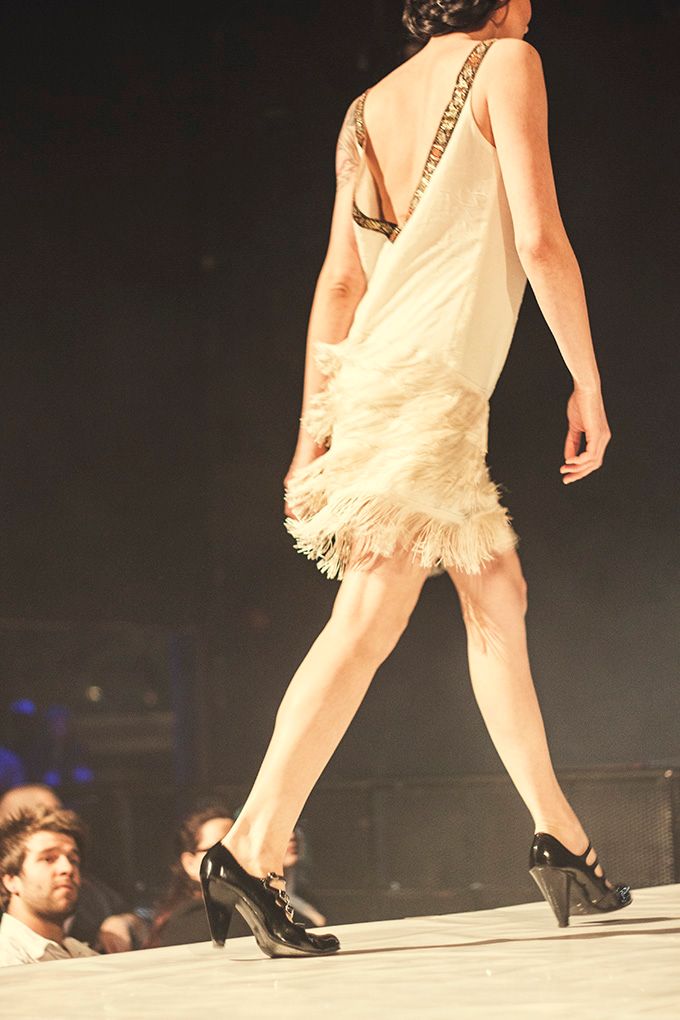 And a couple of SFX Artists! These guys are in.cred.i.ble. Both of the SFX booths were right across from me, so I just stared all night and watched the transformations. Ridiculous. Made me a bit self conscious about my work, but I got over it... I'm a different type of MUA.
This one is by Toxic Image Studios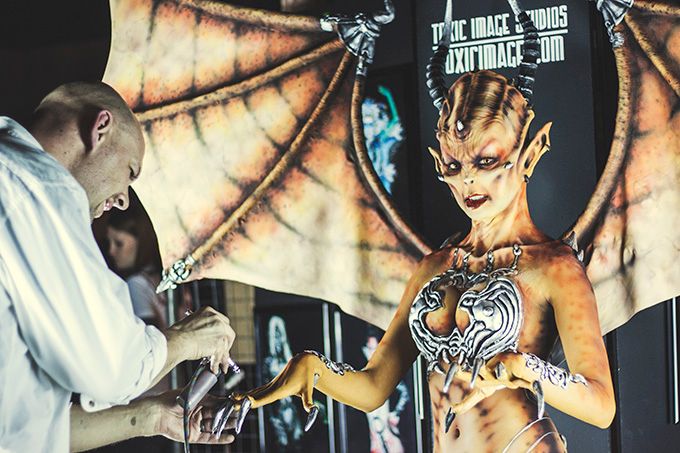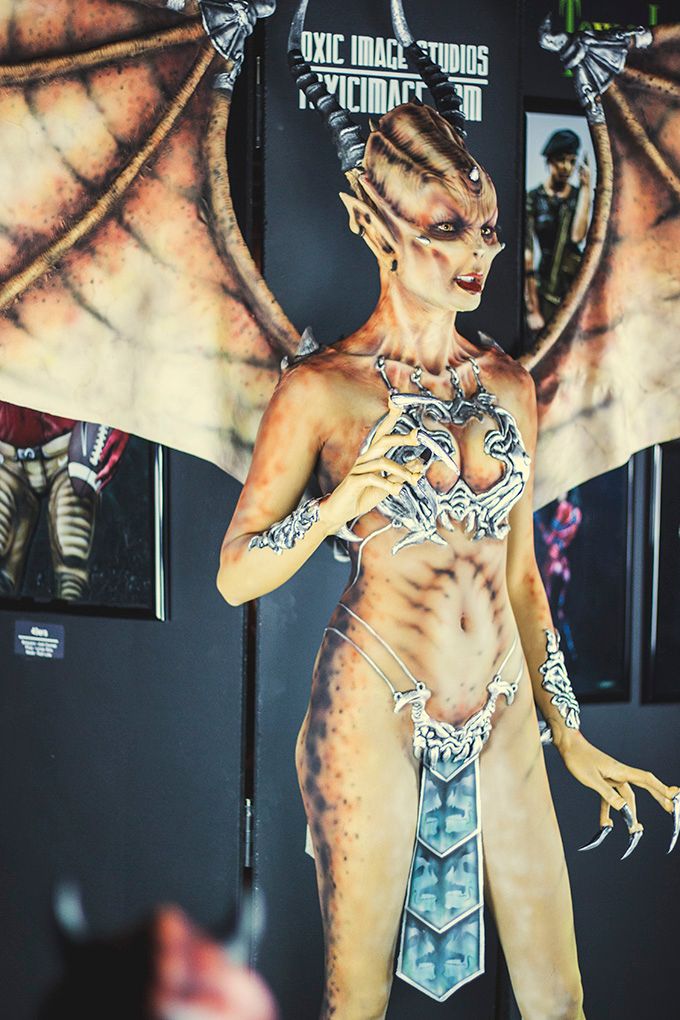 Sorry it's blurry, but look at the feet!!
And the other SFX Artist- BHamArts...
This model was kind enough to talk to my friends and I for a minute/ pose for pictures.
Creepy, right?!
I had such a blast and am so grateful for the opportunity, and there were so many other artists that I didn't take photos of or meet. Check out RAW's website to see if they have a show in your area. If so, I highly recommend going! It's a great way for artists to get their names out there and make new connections. I feel lucky to be a part of it.