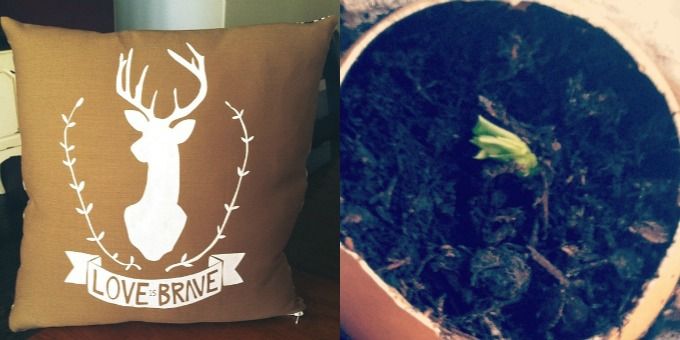 3.
Met Courtney from
Violet Hill Boutique
at Bijou (that
antler necklace
is from her shop!). I'm so glad she was there, I had a "Doh!" moment when I realized I had read the Bijou time as 8-10... it was 10-8. Courtney snuck my sister and I in so we could still shop even though the doors were closed. (it was 8:10, and there were still people there)
4. Goodies from the Bijou Market and my new mason jar tumbler.
5.
I had to do a video interview for
RAW
(please read about that
HERE
) last Saturday. When looking for the room I was supposed to go to I stepped into an awesome costume shop. I asked for directions then turned to go, when the lady who worked there said "stop!". So I turned around and she said "You would make a great hobbit!" (just what every girl wants to hear, but really, it's awesome). She then asked me to turn to the side so she could see my profile, asked to see my ears, and asked a bit about me. My ears are too small, but with some prosthetic ears and feet I guess I make the perfect hobbit... Oh yeah, I'm totally taking that job if it comes my way, honestly! I love the Lord of the Rings, so it would be pretty fun. (the pic is of
Kirsten
and I with the costume shop's business card)