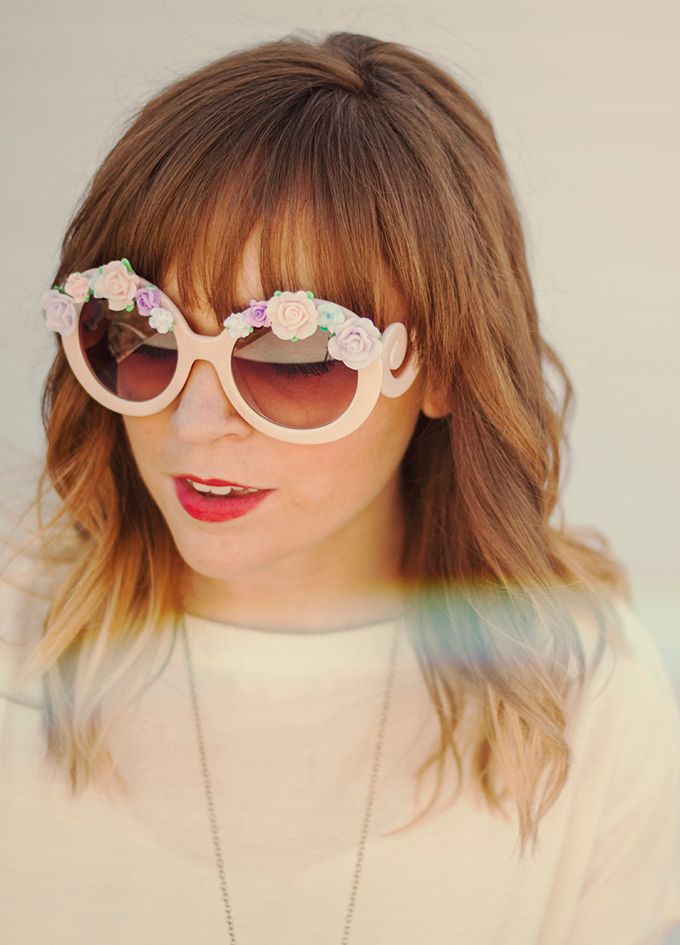 I was so excited when I received these glasses from Choies. They're adorable, unique, and well I love them. I love flowers, especially when I can wear them. These are perfect for Spring and Summer and I love the added detail on the side- so whimsical. Can I say "love" a few more times? Love love love.
A couple of the flowers did fall off in transit, but I was able to easily glue them back on, they're also not meant for driving- just as an fyi. The flowers impaired my peripheral vision a bit and lets just say it was a close call... So they will strictly be used for looking cute this Summer!
I've been wanting a pair of oversized round shades for a while now, plus these are perfect for Summer, so I'll be wearing them a lot... just get used to them, ok?

Choies is also giving away two $50 coupons to their website- plus both winners will receive a special prize!
P.S. the winner of the $25.00 g.c. to Forever 21 c/o House of Tong iiisss...
Congrats, Libby! Check your email asap.
linking up with Jenny and her Sunday Style!