(continued from THIS post) Next up was Norway, this one has always been my favorite, ever since I was little.
It's one of the only countries with a ride and for some reason, I've always had a desire to go to Norway! I have a picture of me with a similar (or the same) helmet on when I was 11, of course I had to repeat it!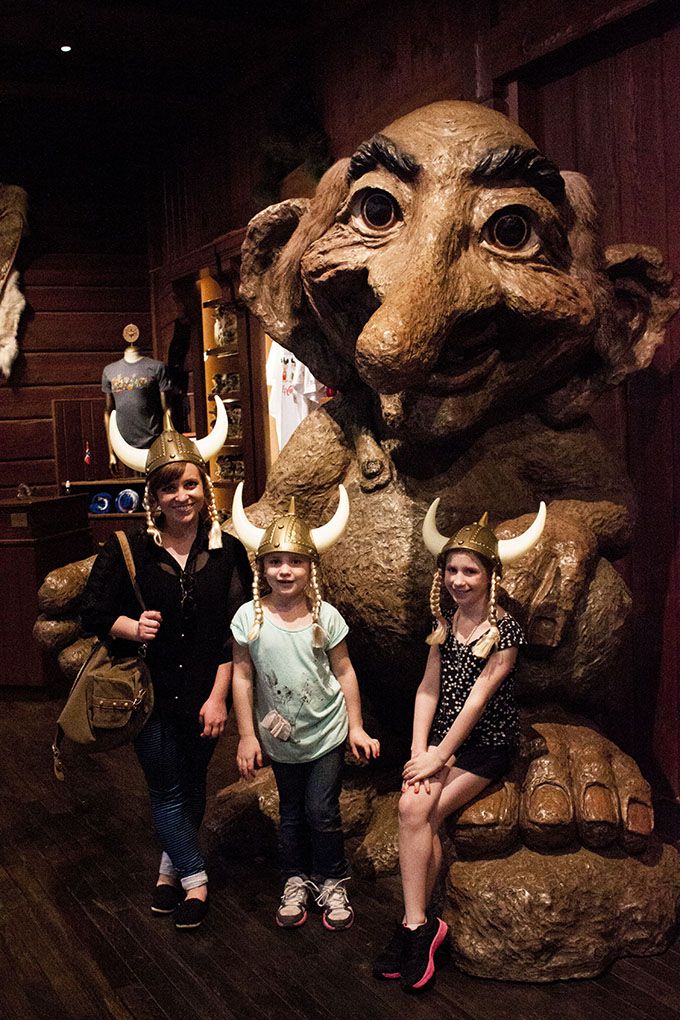 Look at our little Viking. He is too adorable.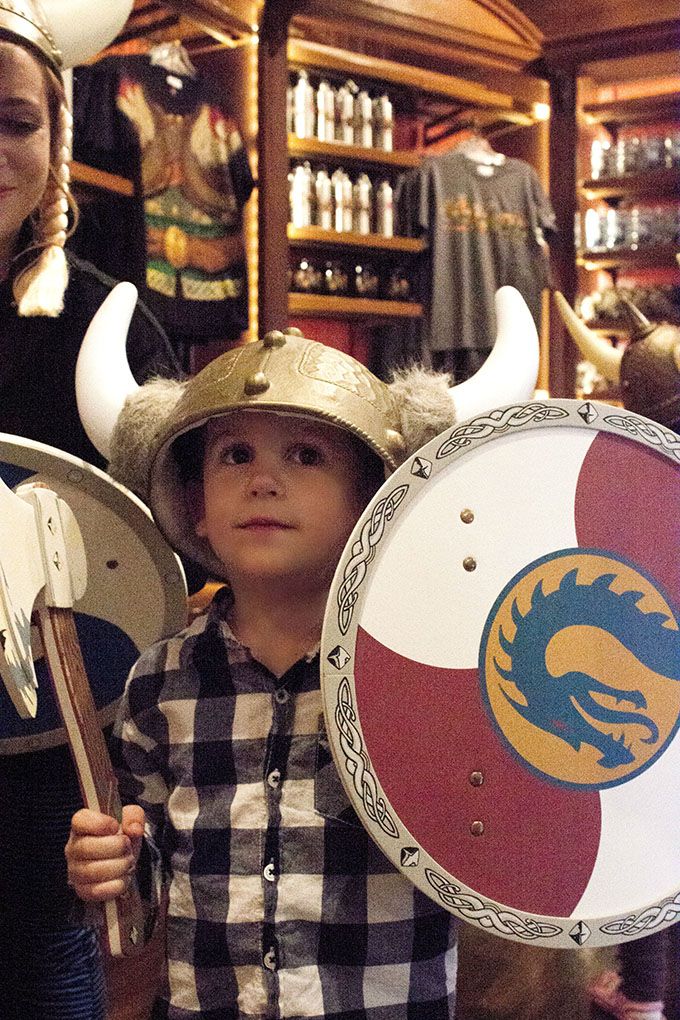 Next up is Mexico, it's the only other country with a ride. It's been updated since I last rode it. They've incorporated the 3 Caballeros which made it so fun.
After we completed the showcase, we took a break to rest our feet then headed back to the American section of the world showcase to grab a couple pictures and hear the band play...
The kids were able to join the band in reciting the pledge of allegiance. My favorite part was when my nephew (who isn't even old enough to know the pledge of allegiance) turned to look at his dad and gave him a thumbs up. Too adorable.
Next it was time for our dinner reservations at Les Chefs De France.
The food was delicious and the restaurant was fancy yet family friendly (notice the chicken fingers).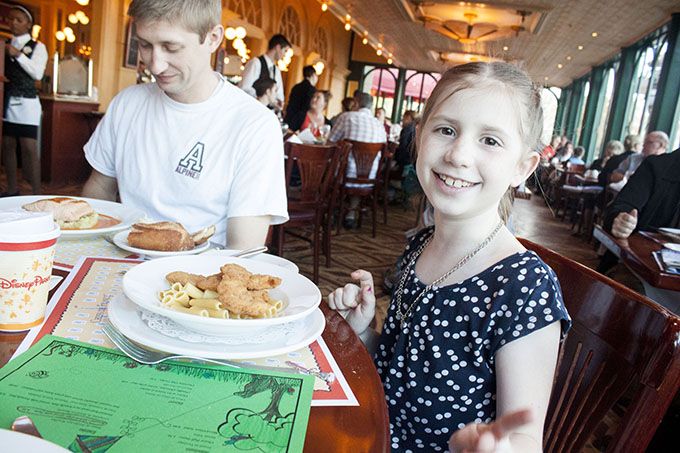 While the kids obviously stayed safe with their dinner choices, us adults decided to go big! I ordered duck for the first time and it was really good! It tasted different than I expected, but I really enjoyed it!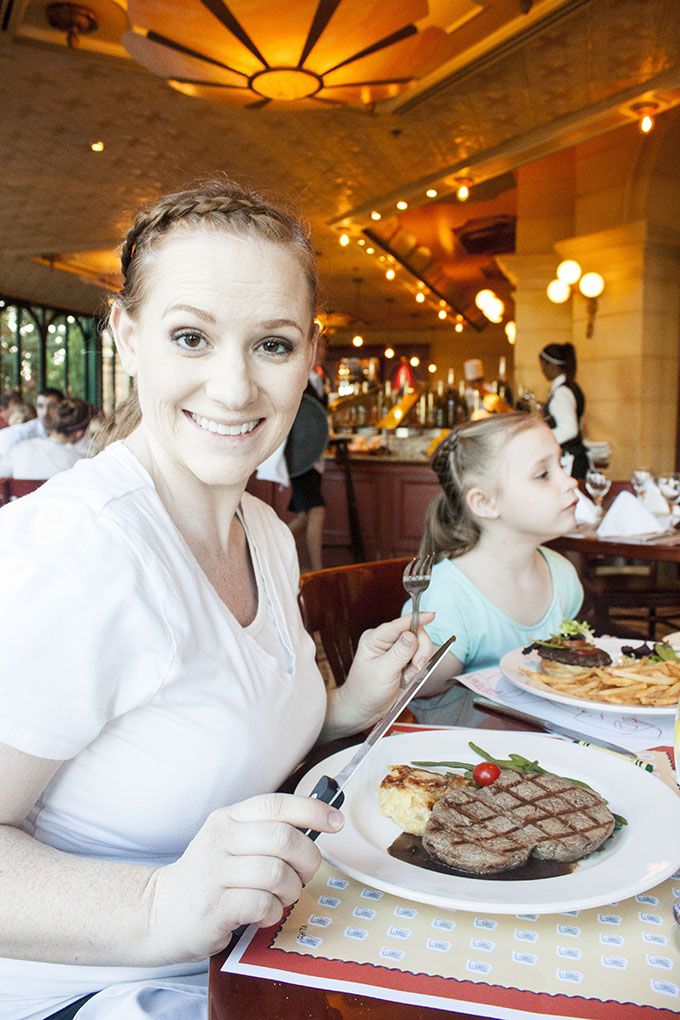 As we were enjoying our meal, a lady with a cart, a food cover and tray came over to our table. She took off the food cover and there is our chef- Remy! It was so adorable, Remy was squeeking up a storm making sure the food was to our satisfactory and that the kids were eating at least half of what was on their plates.
This was definitely one of the highlights of the trip!
Here's a video, it's short, but will show you a bit more...
After dinner we headed BACK to America for some funnel cakes (oh my... heaven!) then to the front of the park thinking the line for Soarin' would finally be under an hour wait... boy were we wrong. The line stayed at a steady 2 hour wait all day long, so we weren't able to ride it.
But we enjoyed our evening by riding Spaceship Earth... (and laughed our heads off at the photos, I didn't realize they were going to be using them for an interactive program, otherwise I wouldn't have been waving- making it so my hand covered my nieces face for the photo. My nephew didn't even make it into the photo [he thought it was pretty cool that he had blue hair though] and my sister somehow looks like she's lost some teeth!)...
We also enjoyed the Finding Nemo ride and Turtle Talk.
We spent some time enjoying the shops and grabbing the last bit of souvenirs we wanted, watched the fireworks for a minute, then headed home for our last night in the hotel.
I hate ending vacations (haaate it!) so ending my blog posts about them feels like I'm repeating it... haha! But, I've still got my instagram post and a video post... don't hate me! I'm sure you're so sick of my Disney posts.
You can view our other Disney days here:
Day Off
Disney's Hollywood Studios
Magic Kingdom- Evening
Animal Kingdom
Downtown Disney