On our third day we took a much needed "rest day". I recommend that to all families. We spent some time at the pool, stocked up on groceries (plus the kids all bought their own snorkel gear. too funny!), then had a surprise planned for that night...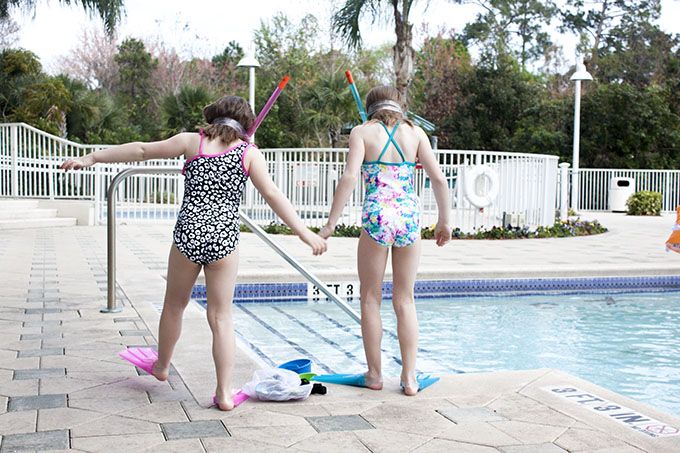 This was actually taken on our last day, but I don't have a post for it, plus it was taken by the pool, so it fits in here alright. We saw a baby alligator in the grass just outside the hotel fence. I lived (literally) right next door to this hotel. I didn't even know this stuff was out here until just before I moved. Makes me sad, I worked alot...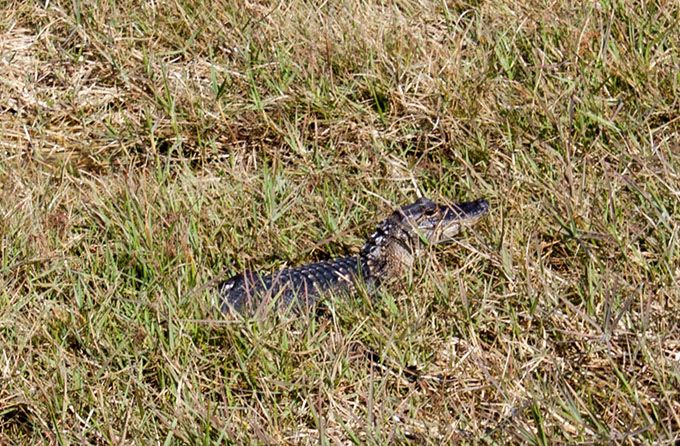 Our surprise was taking place at The Yacht and Beach Club Resort, so we spent some time on their beach. It felt amazing to squish some sad between my toes.
It was finally time for the surprise we'd been keeping from the kids... In an adorable vintage Soda Shop, the lights turned down and flashed, music came on, and people started cheering as they brought out... The Kitchen Sink!
The kids loved it and were so shocked that they were allowed to eat as much ice cream as they could (we barely finished half... all together). It was a great and relaxing day that I finished off by hanging out with another one of my Disney besties.
Our next day was spent at the Magic Kingdom...
Check out our other Disney Days here:
Downtown Disney
Animal Kingdom
Magic Kingdom (evening)
Disney's Hollywood Studios
P.S. Don't forget to enter this amazing giveaway for a $400 Gift Card to Tiffanys!