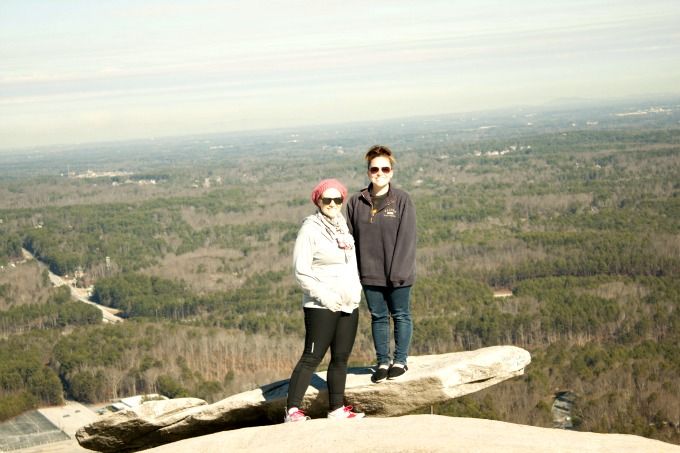 My first day in Georgia was spent running errands and playing with my nieces and nephew, but the second day (before I became babysitter for the night) was spent hiking Stone Mountain.
Ok, so it wasn't the hardest or longest hike I've ever done, but I loved it! When I think of "Atlanta" I think BIG city. But I was pleasantly surprised by the beauty that sat right in the middle.
It was just my sister, my oldest niece, and myself. Such a great way to start the day. This was her "whale" rock.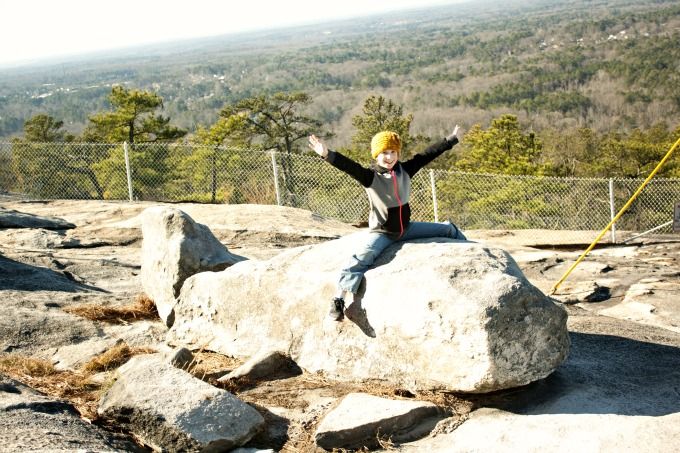 When they call it "stone" mountain, they're not kidding. It was solid rock.
My sister is 6 months pregnant with her 4th child, yet she climbed this like a champ.
If you live in the USA have a great Presidents Day! If not, have a great Monday.