Magic Kingdom is my favorite Disney park. It's so classic and well... Magical! I'm happy to say when I worked here, this is where I spent most of my time... On that castle stage especially.
I love the detail Disney puts into everything! It's what makes it so amazing.
We headed straight to Pirates of the Caribean then over to Big Thunder Mountain (Splash Mountain was closed. So sad about that, it's my favorite ride!). After dinner we went on The Haunted Mansion (which my nephew didn't make it on, he was out before it even started) and Small World (which my nephew LOVED. It was his favorite ride which he called "The Funny Ride").
Before we left, we watched the fireworks. The kids loved seeing Tinkerbell fly across the park and were in awe at all the fireworks.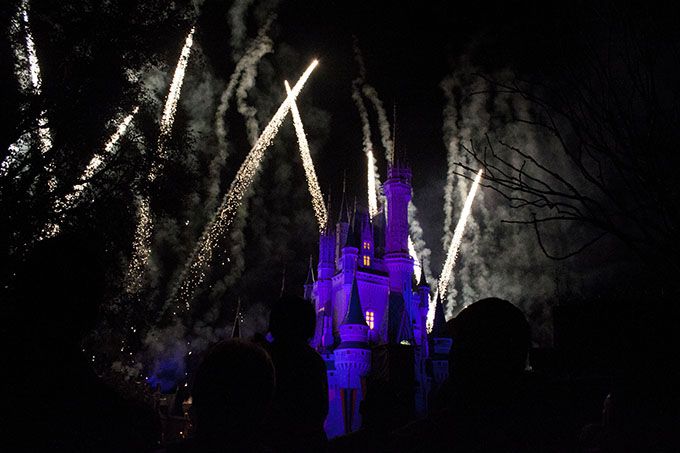 Disney at night might be my favorite. The weather has cooled, the parks have emptied a little, and we feel a little refreshed (before we crash).