First thing in the morning we grabbed fast passes for one of my very favorite rides- Tower of Terror. Of course, when we grabbed our fast passes the line was ridiculously long, when we actually used them, the line was hardly longer than the fast pass line. Always how it works, right?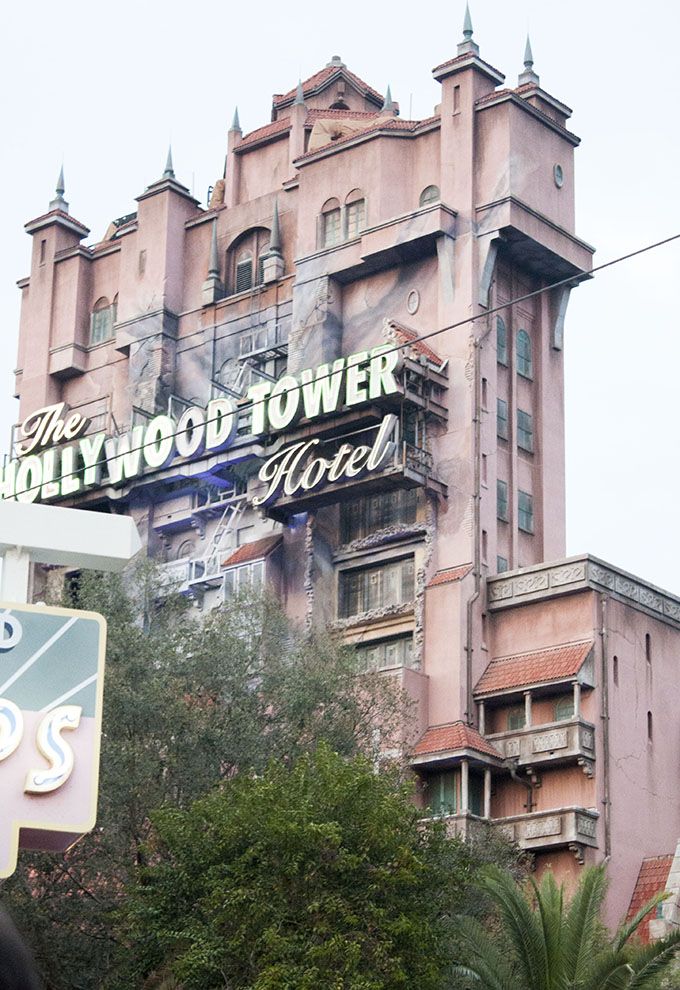 It was just the girls and I and they loved it! Look at that "Lydia face". Cracks me up still.
We met a few characters throughout the day and watched every show in the park!
Of course we had to meet Jake from Jake and the Neverland Pirates. My nephews favorite.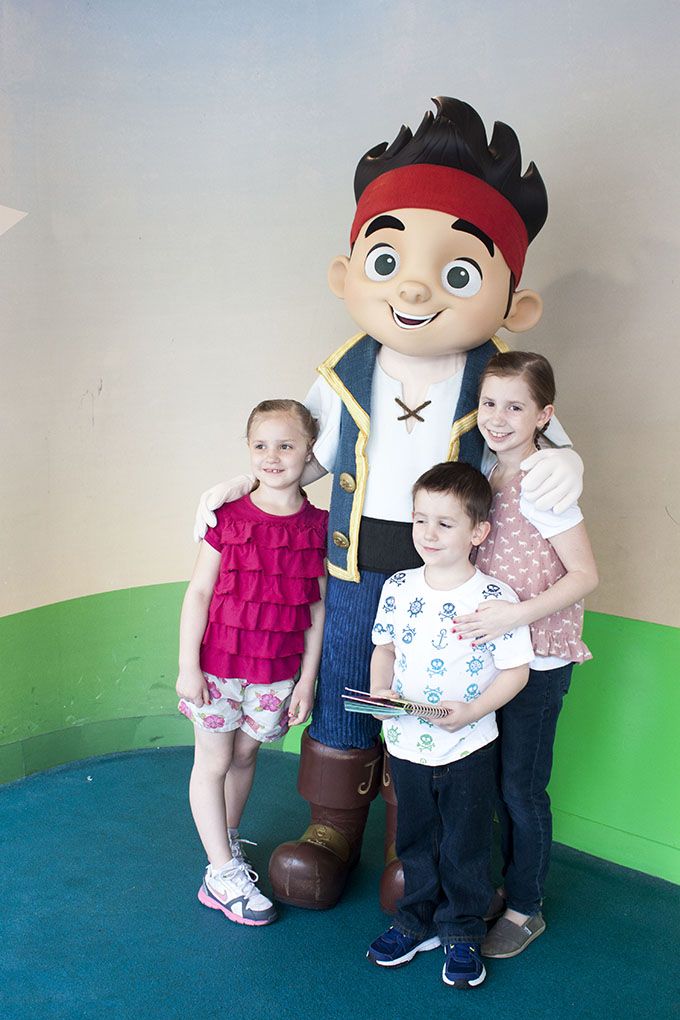 Later in the day I met up with one of my very best Disney friends- Sarah. We had our classic friendship ice cream cookie sandwich and talked about past times and new times.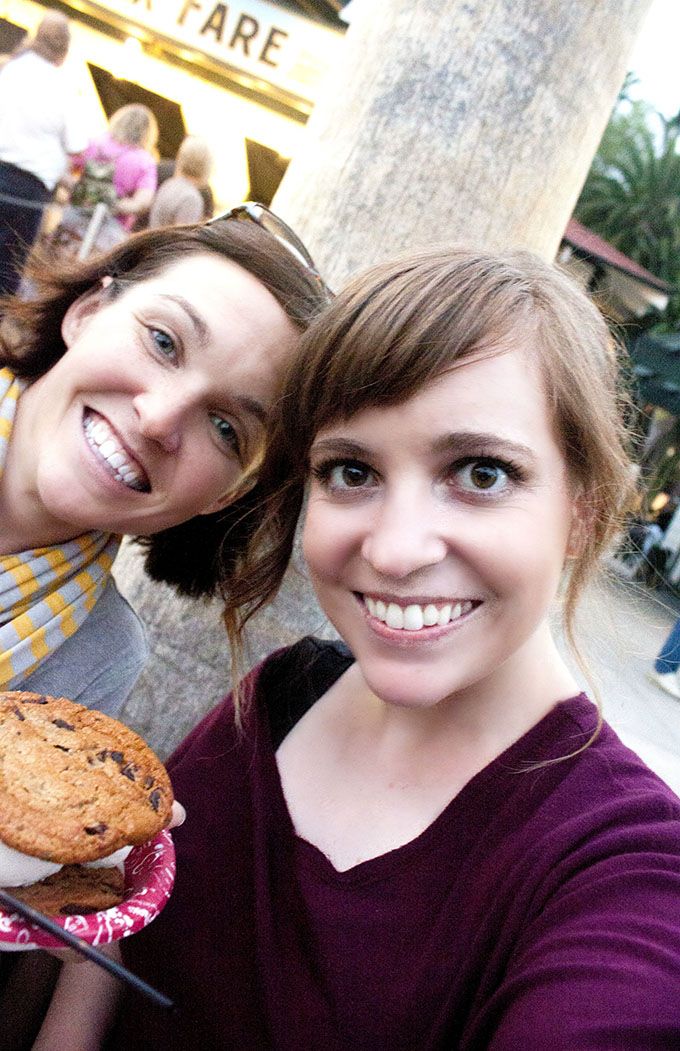 Just about the best thing in the world. Our friendship formed over one of these. Haha!
After Fantasmic, my nephew, Henry, decided he wanted to perform too. So we cracked up while watching his moves for the next 5 minutes...