Our first day in the Disney parks was spent at Animal Kingdom. We started the day with the Lion King Show (well, they started with the safari, but I was running late from meeting a friend that morning). Is there a better way?! The kids even got to march around with the performers playing instruments.
Look at my nephew. So cute, checking his map.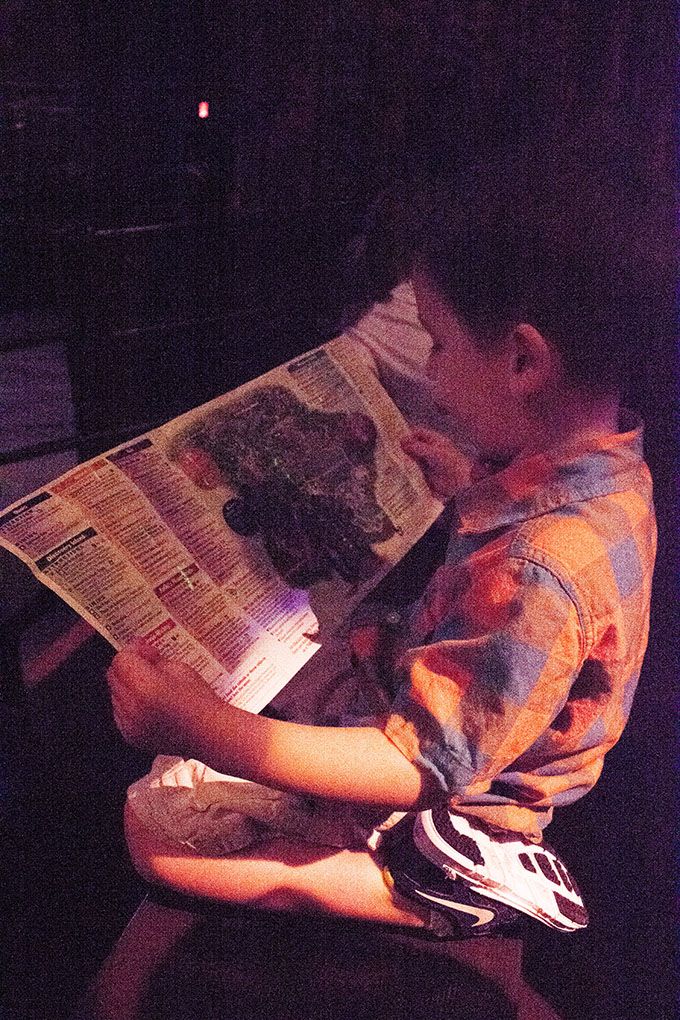 My favorite part of the show is always the birds.
The kids were a bit scared of the Scar section. "Is that real fire?!" they asked with shock and horror.
And their favorite was the monkeys.
After the show the kids met Donald. That duck and I go together like two birds of a feather. (check what I mean HERE)
Then we headed over to watch the "A Bug's Life" show. The kids hated it, which is so sad, I love that show! But it was pretty intense for them... as were a lot of things...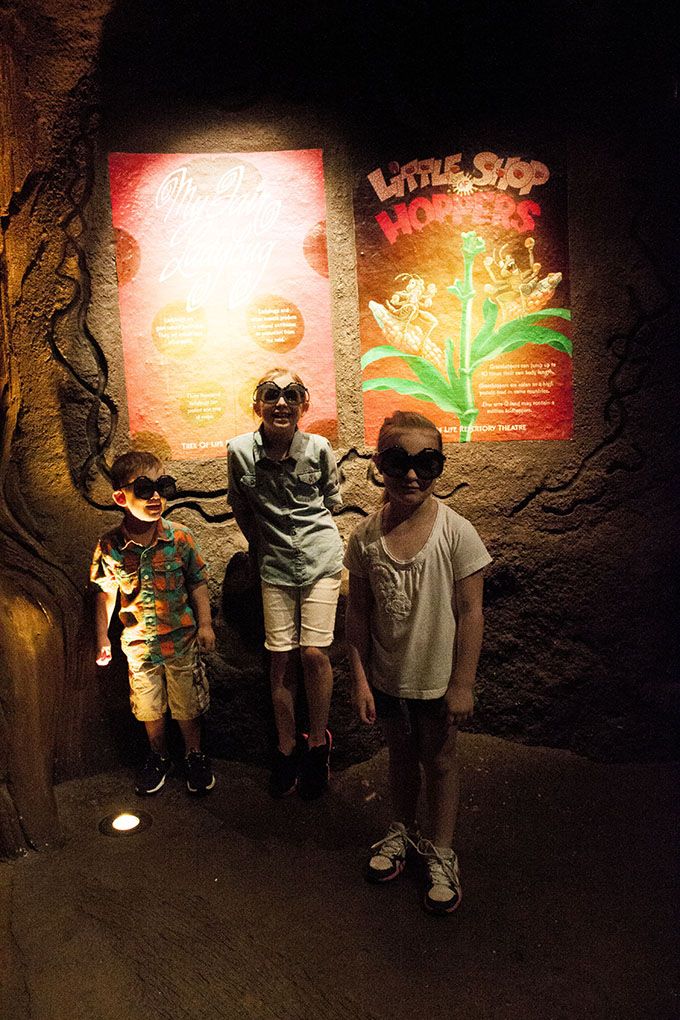 Before we ate lunch we grabbed fast passes (for me and the girls) to Everest. After we were through eating, we pretty much walked onto the ride! I had been trying really hard to talk all the rides up to the kids so they'd be excited. We get in our seats and Gracie, my older niece, with tears in her eyes, says she wants to get off. Before Lydia, my younger niece has time to think I let Gracie off and away we went...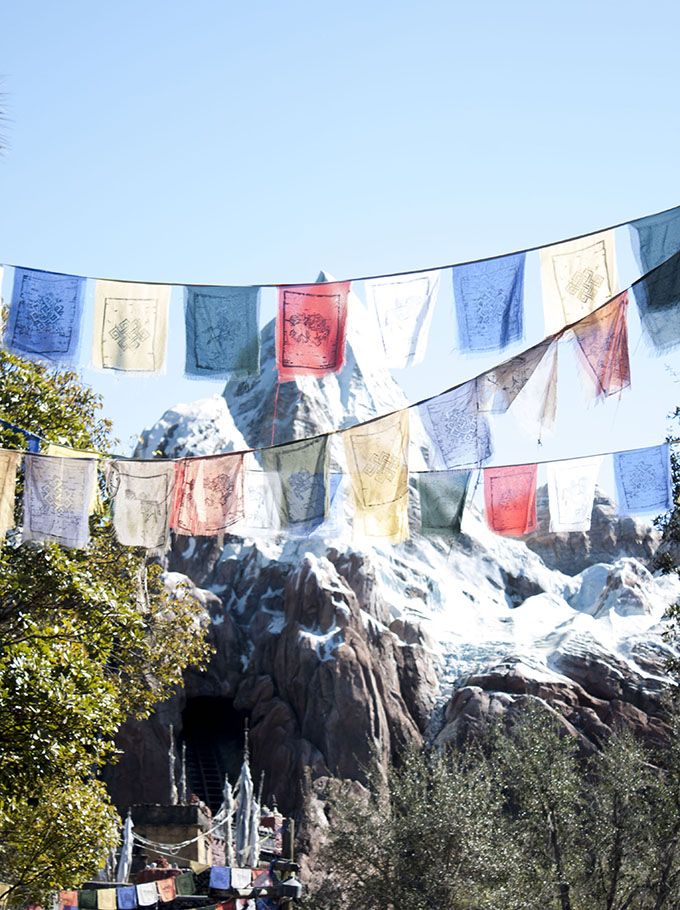 That girl was a trooper! I can still see her face as we came down the first hill. The force pulling her cheeks backwards, mouth and eyes wide open, I couldn't help but laugh. It was adorable. Plus, she loved the ride! She came skipping off telling her sister how much she missed.
After that it was time for an ice cream break. Ice cream is a daily thing when visiting Disney World.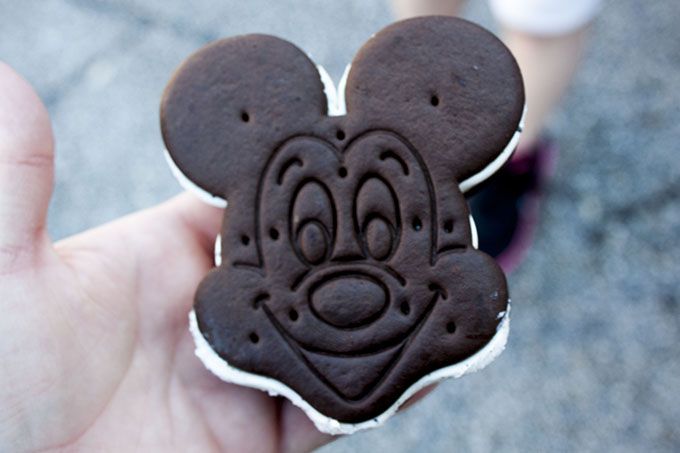 We watched the Nemo show then it was finally time to ride Dinosaur. I had really talked up this ride. Telling the kids they had to be brave and protect me, because I'm scared of Dinosaurs. They were excited, until we were about to get in our seats. Then their fear kicked in. I, being the pushy aunt I am, made them ride it. They all had their heads down and ears plugged. My poor nephew was wrapped around my arm with all his strength.
After the ride, my nephew almost cried, poor thing. But the girls decided they would live, and wanted to do it again. So we got back in line and I told them "This time you aren't aloud to close your eyes or plug your ears. You have to hold onto the bar and be brave. I'm so glad I made them do that, this ended up being one of, if not THE favorite ride! Just look at their faces!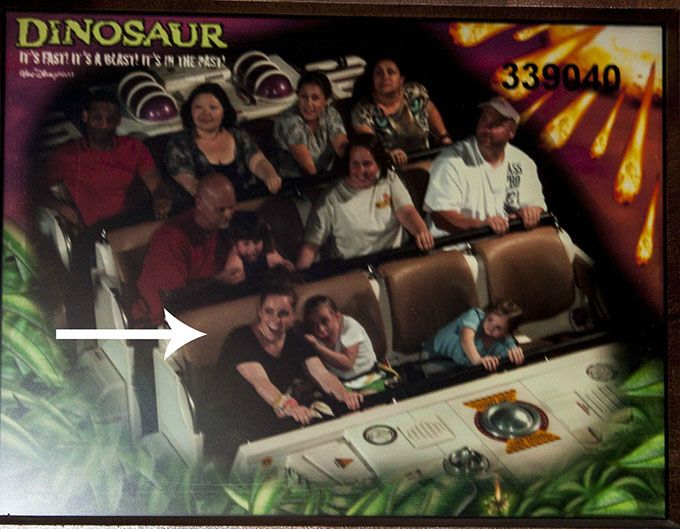 Lydia (my younger niece, the one with that awesome facial expression) looked like that in every ride picture we had. I cracked up every time.
We had a great start to our day. After Animal Kingdom, we drove over to pick up their dad from his classes and headed to Magic Kingdom for the evening...