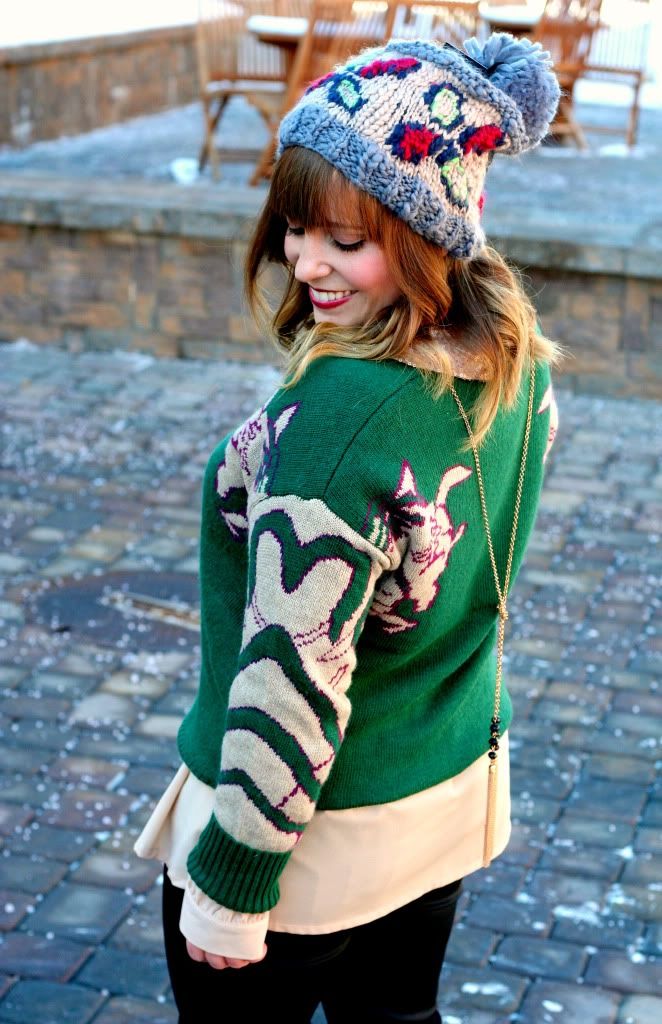 Aubry from Apricot Lane contacted me recently about creating my own AL look. They invited me into the boutique and set me free to create a winter look. Can I just do this for a living, please? Honestly.
Apricot Lane is an amazing boutique with something for every girl and great prices!
I titled my look "The Finer Things". This outfit encompasses all things you would find in a (my) treasure chest- silks and leathers, ruby colored lipstick, emerald colored sweaters, gold jewelry, soft and supple fabrics, and leopard prints.
Don't mind the cuff, it's a good thing I like cuffed jeans, because without a tailor it's required for all pants I wear. Short people problems.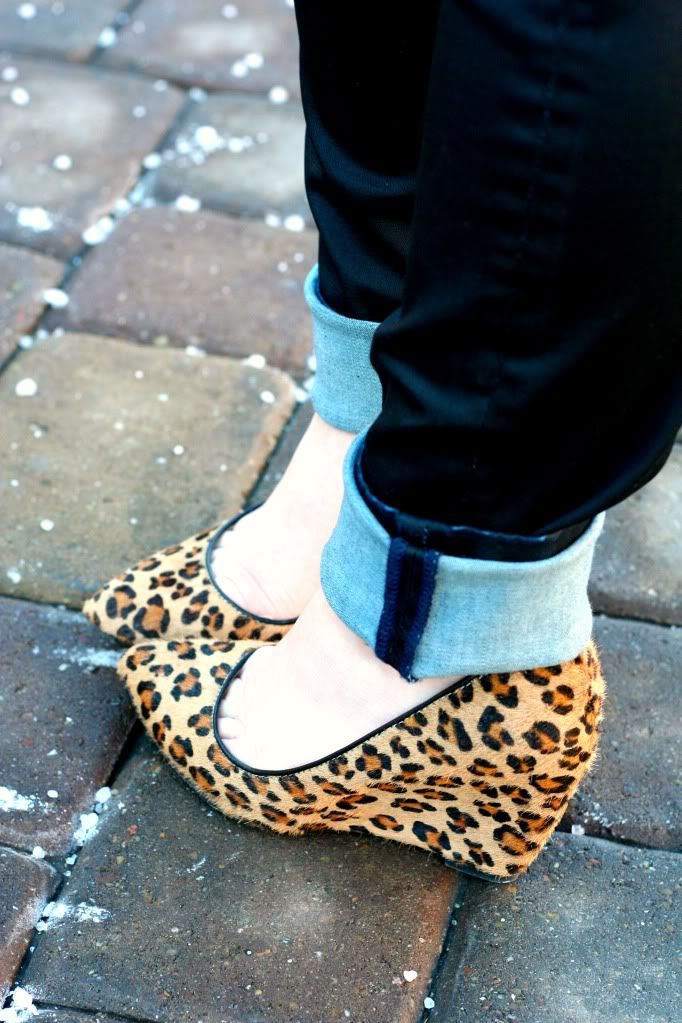 I love long necklaces and I love taking inspiration from Chanel and the 20's and wearing it dripping down my back.
As always, I love taking fancier items and dressing them down with something more rustic. This hat and sweater are perfect additions. Chunky, cozy, and patterns that rock.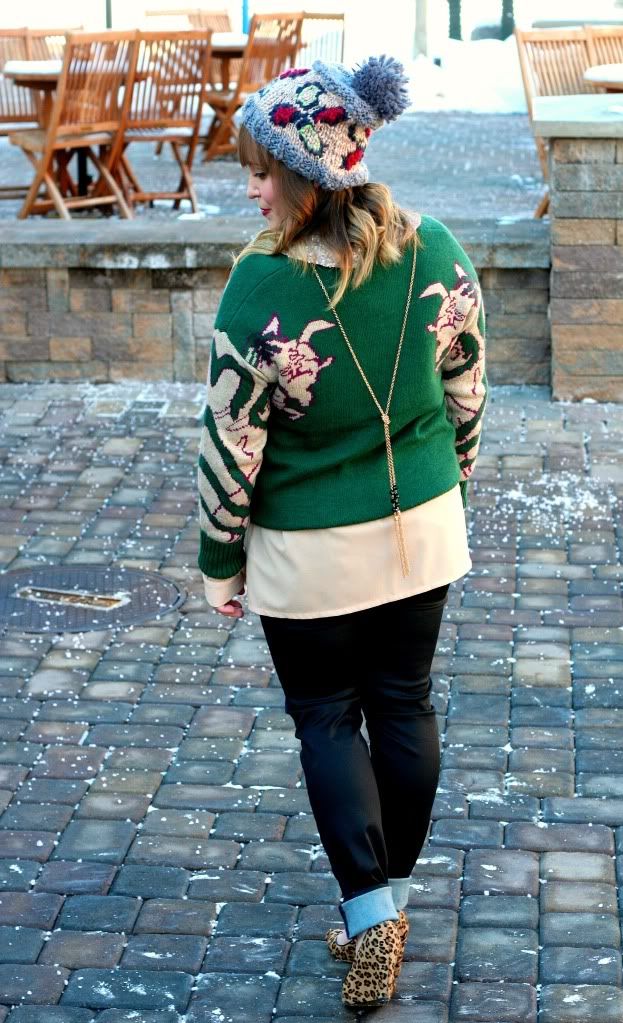 It was so fun browsing the store and trying on everything I could fit in my dressing room. I wanted it ALL!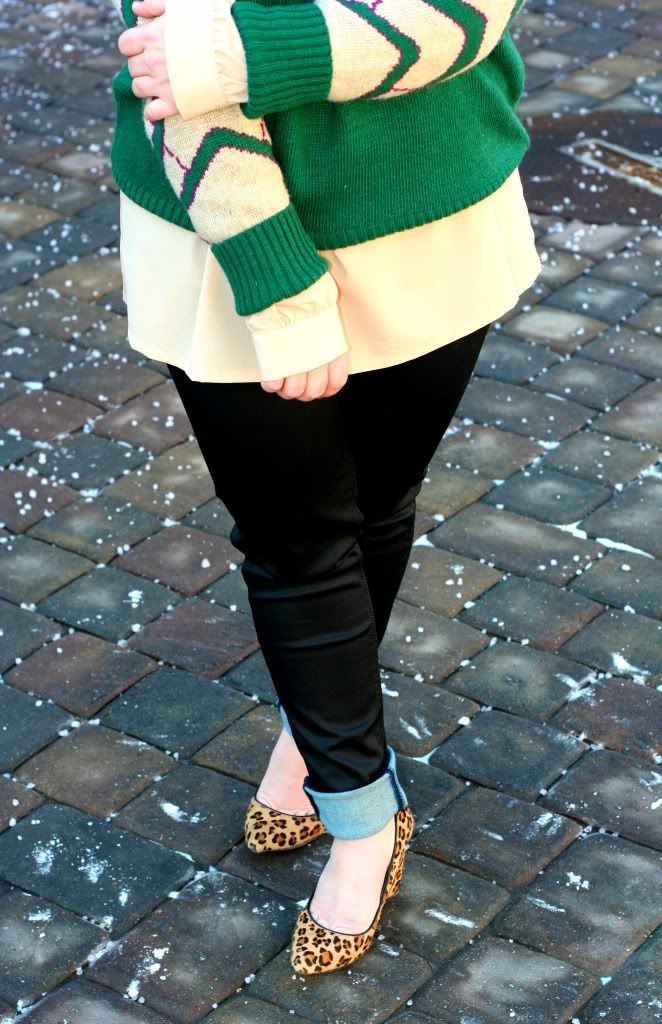 As much as I wanted to take home everything, I am poor. But you better believe this sweater and a pair of pants now reside in my closet.