The other night I went with my church group to a wonderful place called- Soldier Hollow. I don't know a lot of people in my church group, so my sister and her boy were kind enough to come with me.
Even though it was 0 degrees or less, we had an absolute blast.
Soldier Hollow
has 5 or 6 different tubing tracks. You hook your tube up to the lift, it pulls you to the top of the very long hill, then you pick your track and head on down! Going down solo is fun but my favorites are always the group runs.
Some people thought I was crazy for bringing my camera with me, but I wanted to document this fun night! And I'm so glad I did.
I also love how fast you get going down this hill. Snow spraying in your face, distant "Whoops" of joy, and things that make you laugh so hard your side hurts (like a poor girl who fell down 6 times in a row. She didn't fall hard, so it was ok to think it was funny, yes??).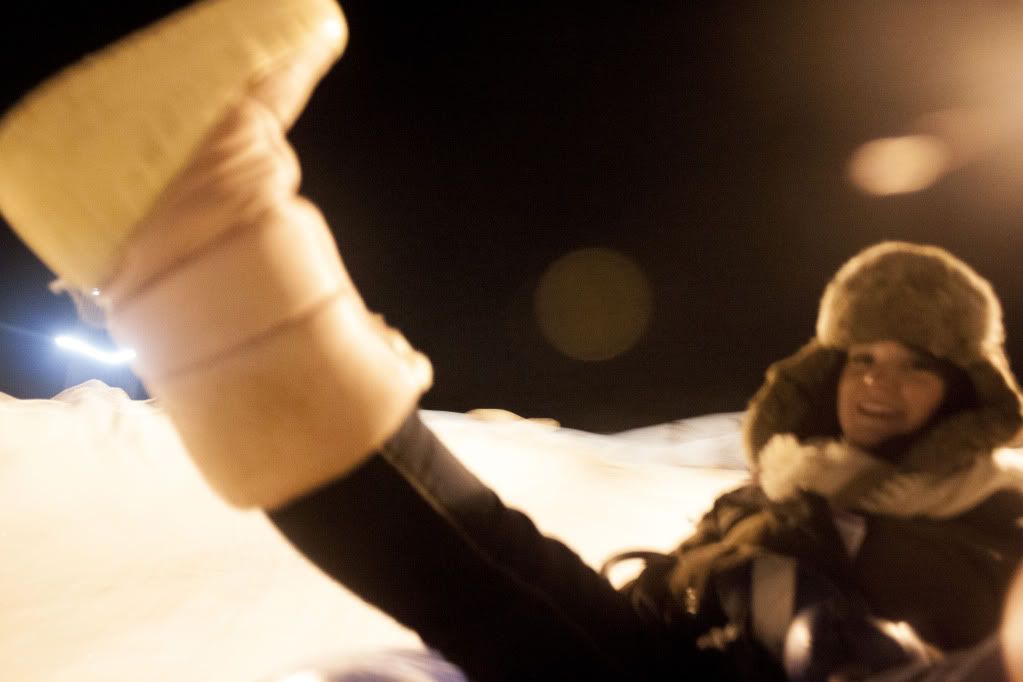 Maybe these aren't the best pictures in the world, but I love them just the same.
My height is always such a novelty. Everyone thought it was so funny how I could almost completely disappear into my tube.
After we had reached our cold limits, we ran into the lodge for soup, hot chocolate, and donuts.
If you're ever in Utah during the winter, Soldier Hollow is a must do.