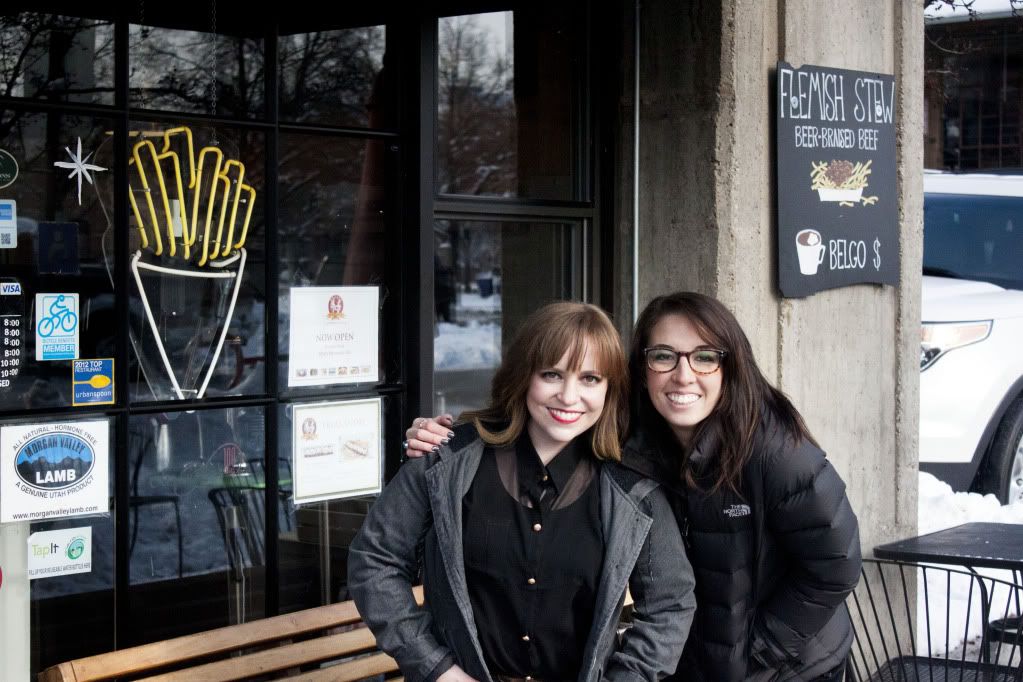 Monday I was in Salt Lake so Nikki and I decided to meet up for some brunch. We ate ate Bruges Waffles and Frites. It was so amazing, I've never had a waffle like this and it was delicious. I had blueberries with mine and Nikki had Strawberries with hers. The best part was that the fruit was fresh, a big thing for me (I hate canned fruit).
They also put this heavy whipped cream stuff on top (no idea what it was called... creme frieshe or something. haha!). If all the food in Belgium is like this I seriously need to go asap!
After we ate, we headed to a camera shop then back to the park to take some outfit pictures for each other. I'm saving those for another day, but here are a couple gems...
That snow plow was coming my way, I was a bit nervous...