I leave Southern Utah (For two weeks, then I come back for two weeks, then I'm done. But I'm moving out of my apartment in a couple of days. I know, confusing.) in just a few days. So
Sarah
, Kelsey and I had to get together one more time!
Sarah
and I had been wanting to make galaxy shirts for a while, so we decided that's what we would do! I needed a good craft night. She had also been dying to try the
saltine treats recipe
I posted a while ago. So, I made those while she tested out the paints, then we all ate and created.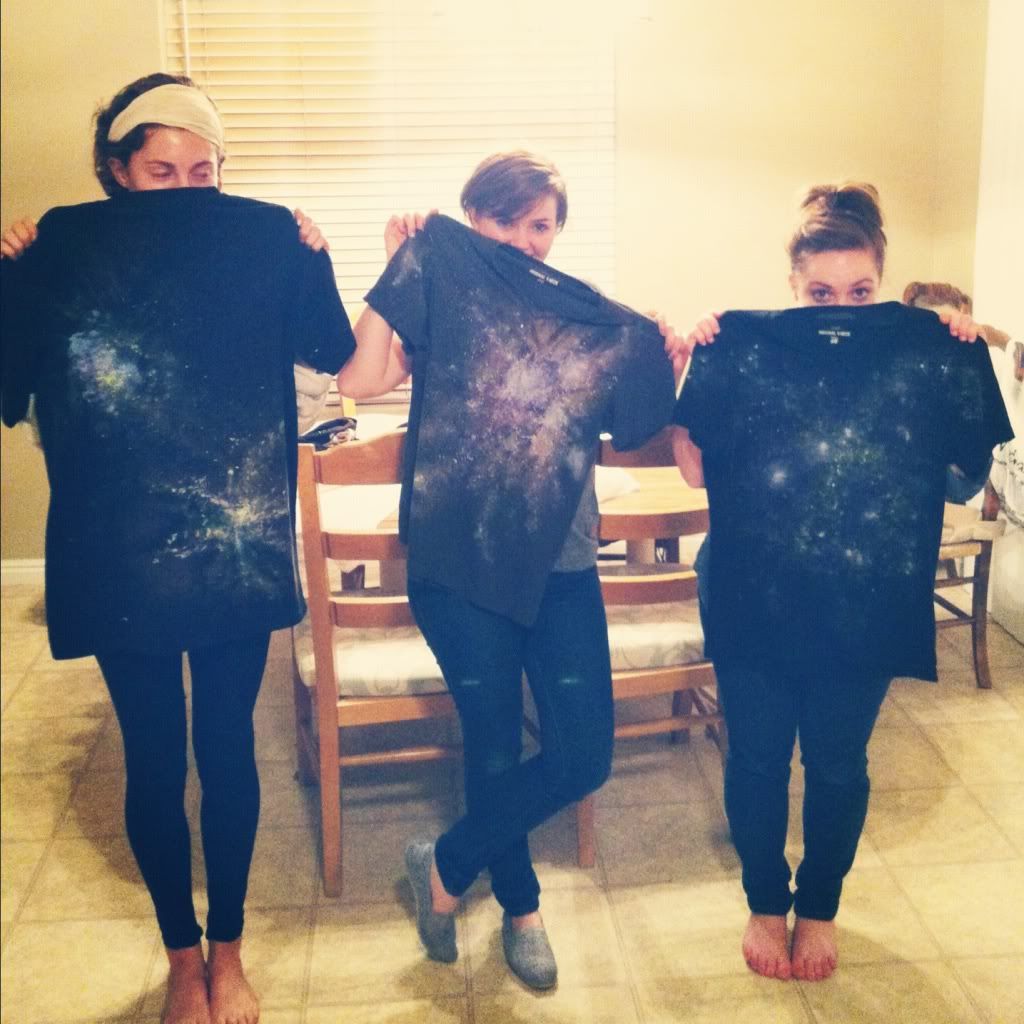 Pretty sure they all turned out amazing. I can't wait to wash and wear mine!
Sarah
was the brains behind this operation. First, we twisted the shirt in one area so it looked like a small spiral. Next, we lightly sprayed bleach on to the shirt. Then, we used different colored fabric paints (neon green, light blue, light and dark purple, and white) to create our galaxy's. :) We used a small paint brush and flicked the white on, a sponge, and saran wrap to apply the other colors in whatever pattern we wanted.
I wish I had gotten a better picture. You can hardly see Sarah's. But trust me, it's amazing.
The first time I attempted the galaxy shirt, it was a total fail. So I am so happy it worked out this time!!
I don't know what I am going to do with out these girls around. Luckily, we're all from the same town in Northern Utah, so I'm sure I'll still get to see them.