Oh ugly sweater parties. They are so fun and have become ever so popular. I love donning the ugliest sweater I can find, but I also like to add touches of style to it.
Of course, I really don't think this is the ugliest sweater in the world, I kind of love it and it's so soft! I admit it, sometimes I wear it, just because.
Ugly Sweater parties require a little funkiness to the outfits, so I thought a bright pink lip would complete the look.
This headband can be worn so many ways and is a great addition to any holiday outfit.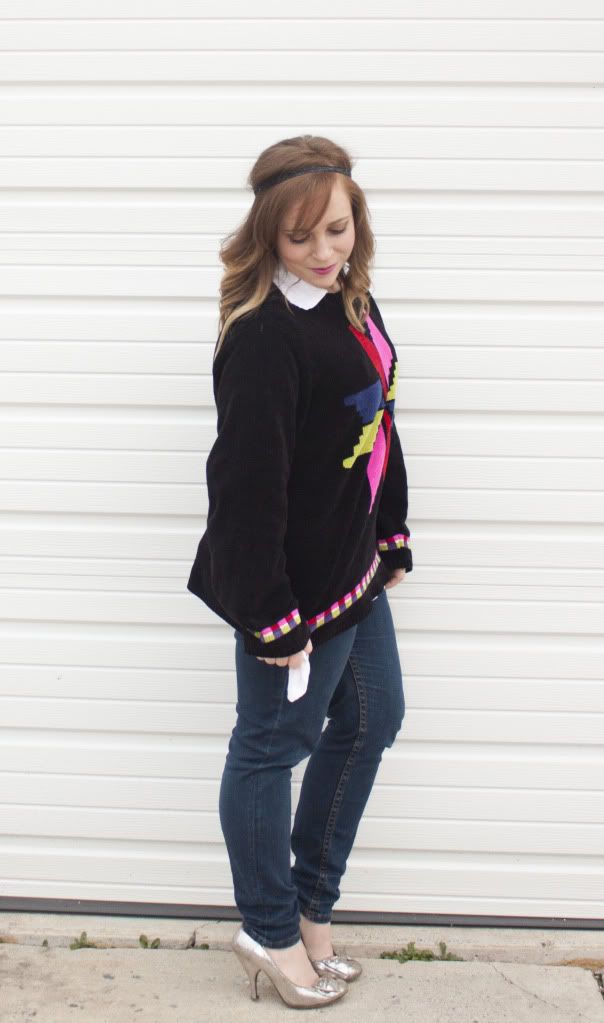 If you attend an ugly sweater party this season, you better share pictures!