Thanksgiving wasn't anything different than any other year, but I loved it just the same. There's really just a great feeling in the air when it's a holiday. As a family we saw "Life of Pi", then finished preparing dinner, ate (a lot), then watched another movie. Because that's what you do on Thanksgiving.
I set the table this year, and it was extra special because I was able to use my Great Grandmother's China and Crystal.
We didn't have a center piece, so I pulled on my Sorel boots and went exploring for twigs and natural things, outside.
The rolls are my favorite part, but seem to be the hardest to make...
One of my other favorite parts, would be the homemade grape juice! It's amazingly delicious.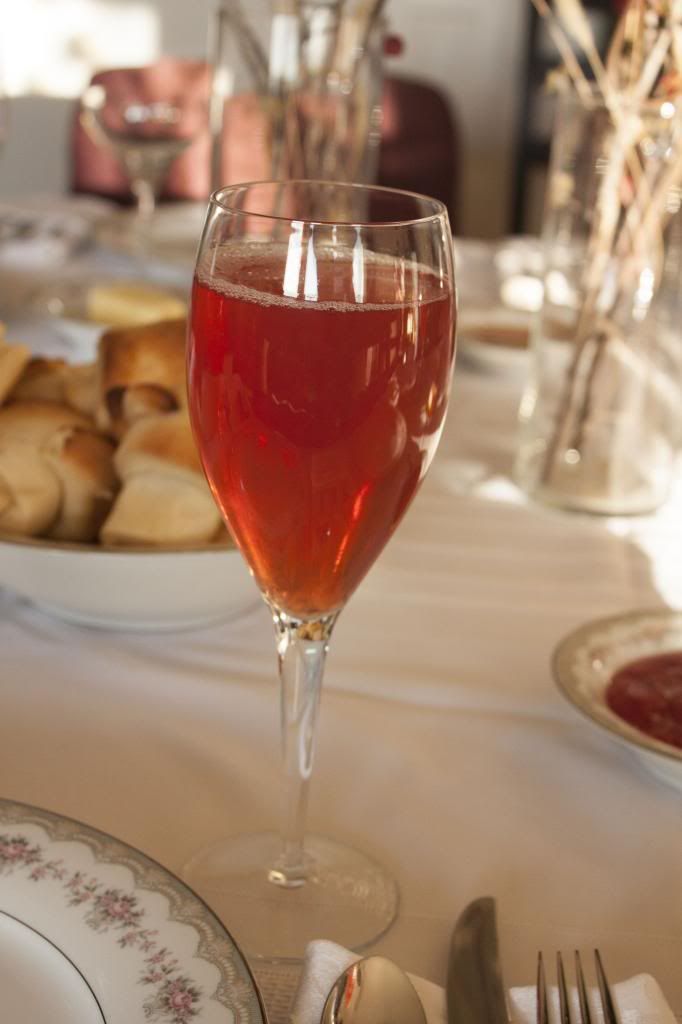 There's also the sparkling cider, of course.
Oh my goodness. I'm so glad our Thanksgiving and Christmas meals are the same...
aunt and uncle (brother and sister, not husband and wife)