If you are reading this, that means the world has in fact, not ended. Hooray! Except, now I DO have to pay all of those bills... Awesome.
One of the best things about Christmas time would be all of the lights. I know a lot of people who drive around on Christmas eve looking at everyone's Christmas Lights. If you're like my neighbors, you even give out awards. We've gotten a couple. Fingers crossed that we make the cut again this year. (I know they read this... wink!)
I love that I can look dressed up in winter, when in fact, I'm wearing a tshirt and jeans, simply because of the accessories. Throw on a cute coat and hat, boom, dressed up.
That makes this outfit perfect for one of those light festival nights. Two minutes ago you could have been sitting in front of the tv, but now you're ready to go, and looking good to boot.
I can't get enough of this dark lip. It seems to go with almost everything in my closet perfectly.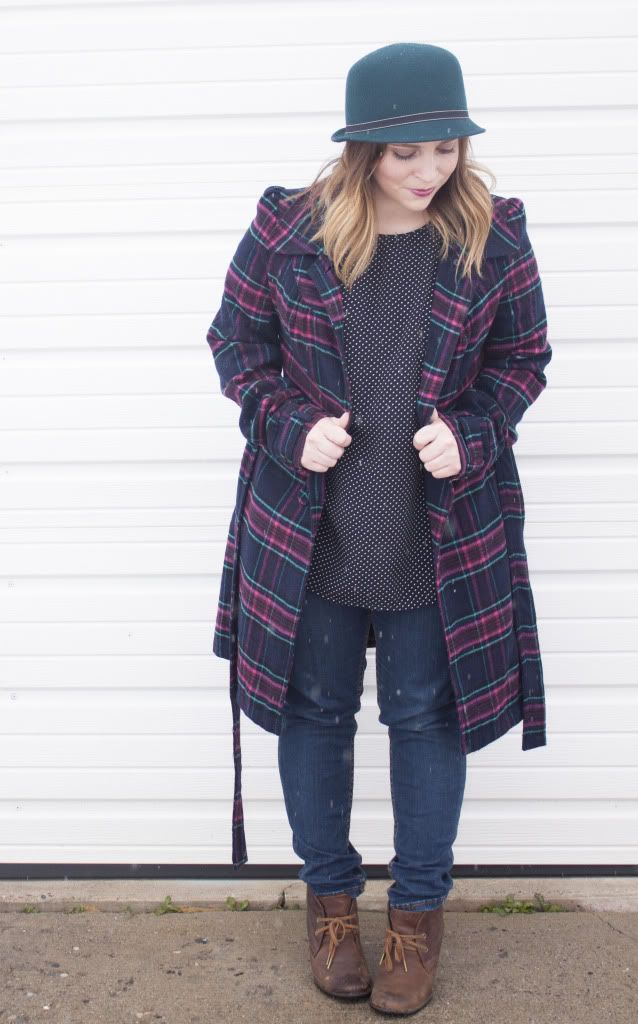 I live on a hill, overlooking a valley. One of the benefits is being able to look out our back windows and see all of the Christmas lights. But I feel like there are less Christmas lights up, this year than usual. Does anyone else feel that way? Do you put up Christmas lights?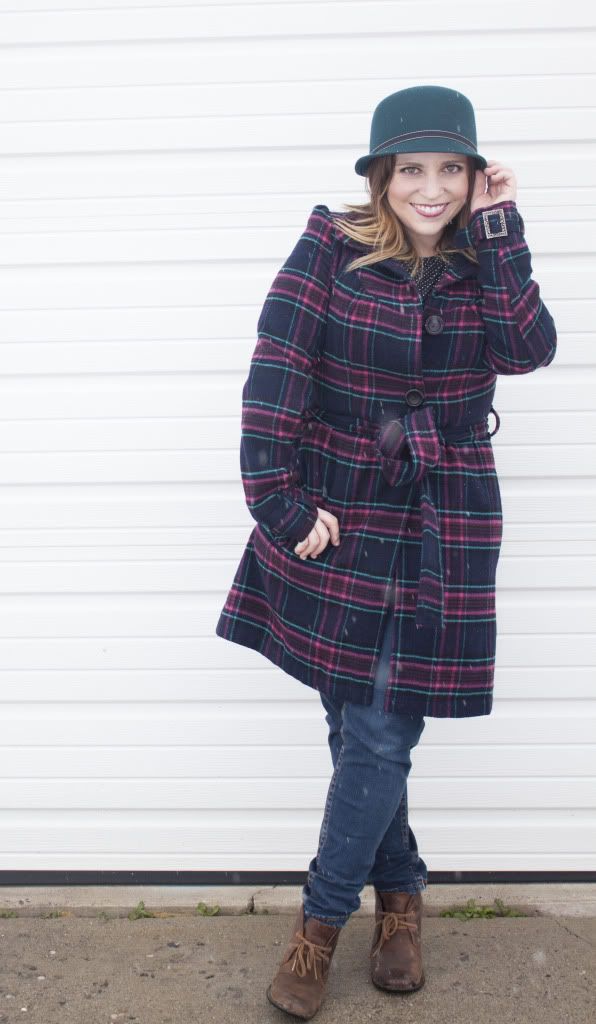 Do you and your friends or family take any Christmas light adventures?
***
This outfit would look great with this Mustard Fabric Bow pinned onto my hat, from The Pink Rosette!