My church group went caroling last week, I was so looking forward to it, but wasn't able to attend. I even had an outfit picked out and ready to go.
While I'm sure no one in my church group would have known this song, I'm pretty sure I would have been singing it the whole night. It is one of my very favorite Christmas songs.
Here's another "nerd" moment for you. These mittens were made by my Grandma based off of these mittens. Yup. I am that cool. Actually, my Grandma is.
Have you been caroling this season? Do you like caroling? I love when carolers come to our door during the Holidays.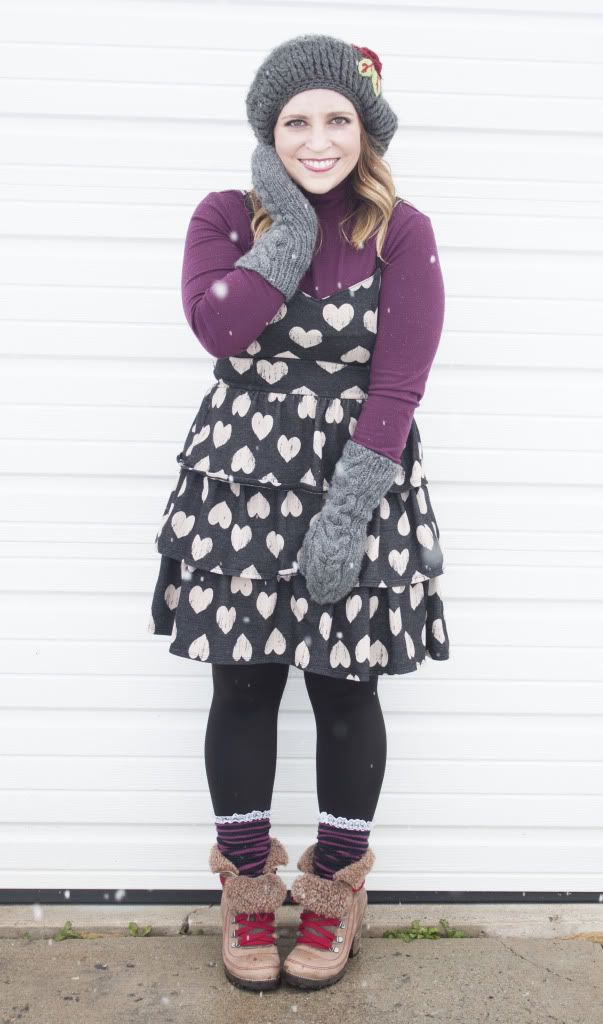 this outfit would look great with this necklace from Violet Hill Boutique. Hearts and keys have been going together since the beginning of time, plus I love the vintage look and feel to this necklace.