The Holidays mean food, and lots of it. So I definitely plan on running extra this week, possibly even a little Christmas morning run. And if I want to survive my snowshoe excursion, I better work my butt off... literally. So while this might not be a traditional holiday outfit, it's definitely a necessity this time of year.
I know this song doesn't really match the post, but I love the Civil Wars and this is one of my favorite Christmas songs.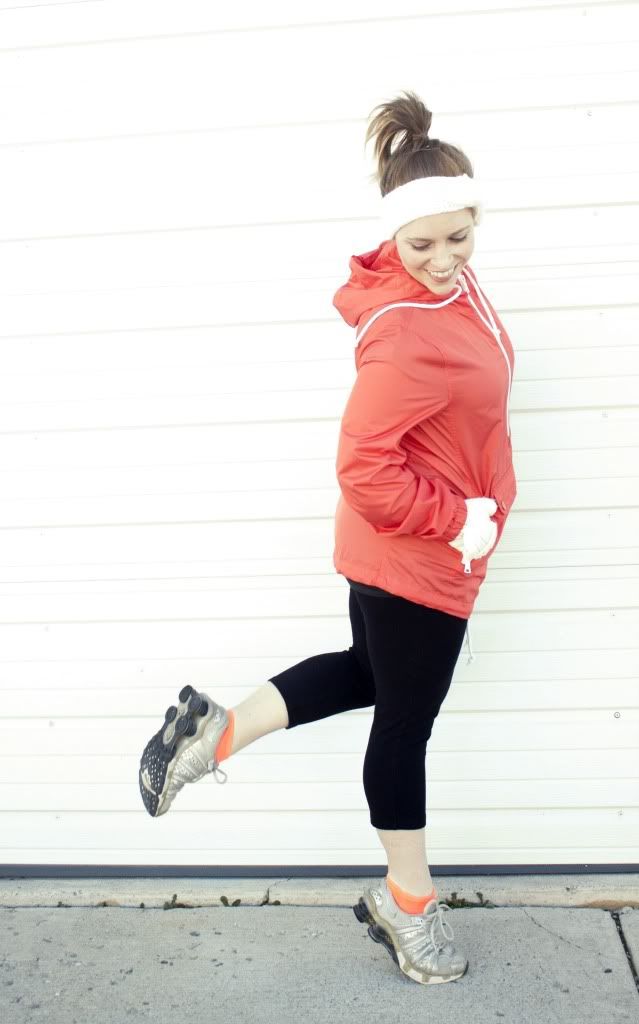 This is my favorite workout outfit. It's cold here, so a headband is a must. I also love this windbreaker. With a long sleeve tshirt underneath, it's perfect and toasty.
This watch from (kno)name is a great work out accessory, or really it's great for any occasion. I believe you can get them at a kiosk in University Mall if you live in Utah. If not, you can find them here. Can you tell it's cold? Even the watch face fogged up.