A few weeks ago my friend, Mikelle, and I decided a hike was in order. We didn't have a ton of time, so we just headed to a nearby trail. It's also one of my favorites.
It was the peak of the fall colors. Perfect time to get outside!
Couldn't help it.
As we approached the meadow, we looked over to see two does hanging out. We didn't scare them off, but a dog, belonging to some hikers coming down the trail, did.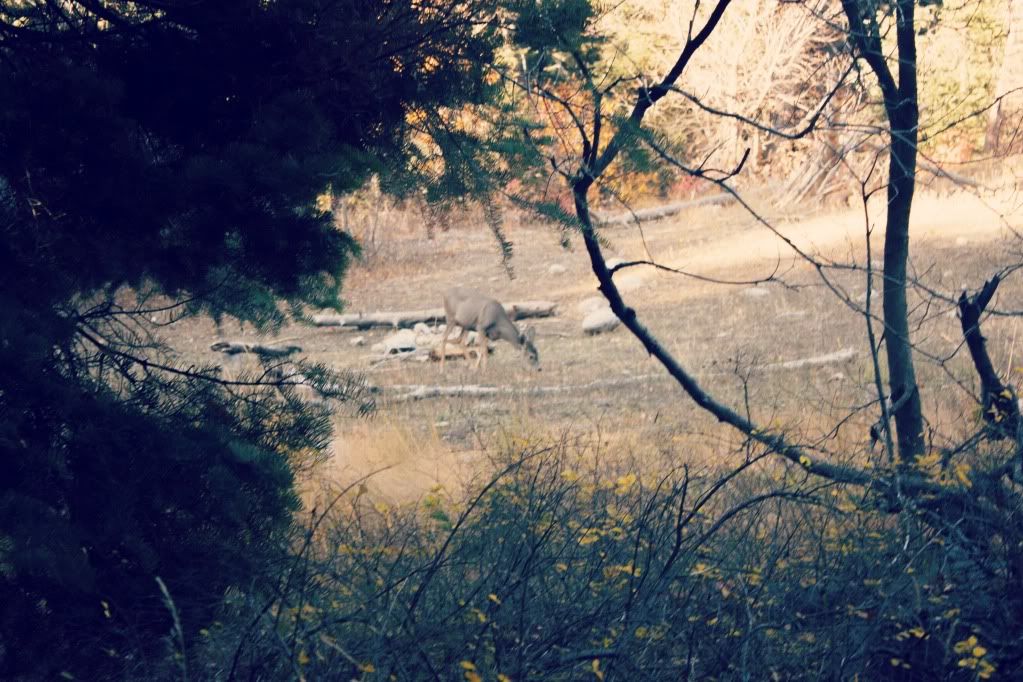 I tried my hardest to get a good running shot of them, and this is as good as it got.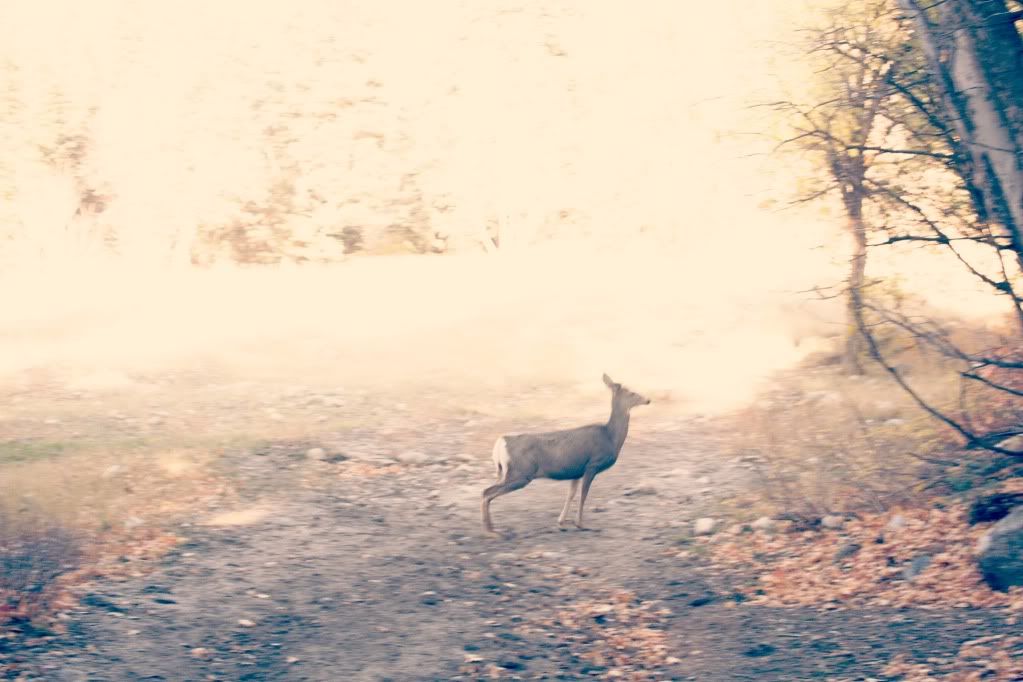 I like this one too.
Gorgeous right? The trail is under a canopy of leaves the whole time.
And when it's not, you have views like this.
And at the top? There's a gorgeous waterfall and this is only a small part of it. I didn't get a picture of the large fall.
Our feet were hot from the hike and dirty from the dry trail, so we decided to cool and wash them off in the river. It was ICE cold. But it felt so good. After the first sting it wasn't that bad. We wanted to just jump in... but I was a little worried about the light, so it was time to head back down.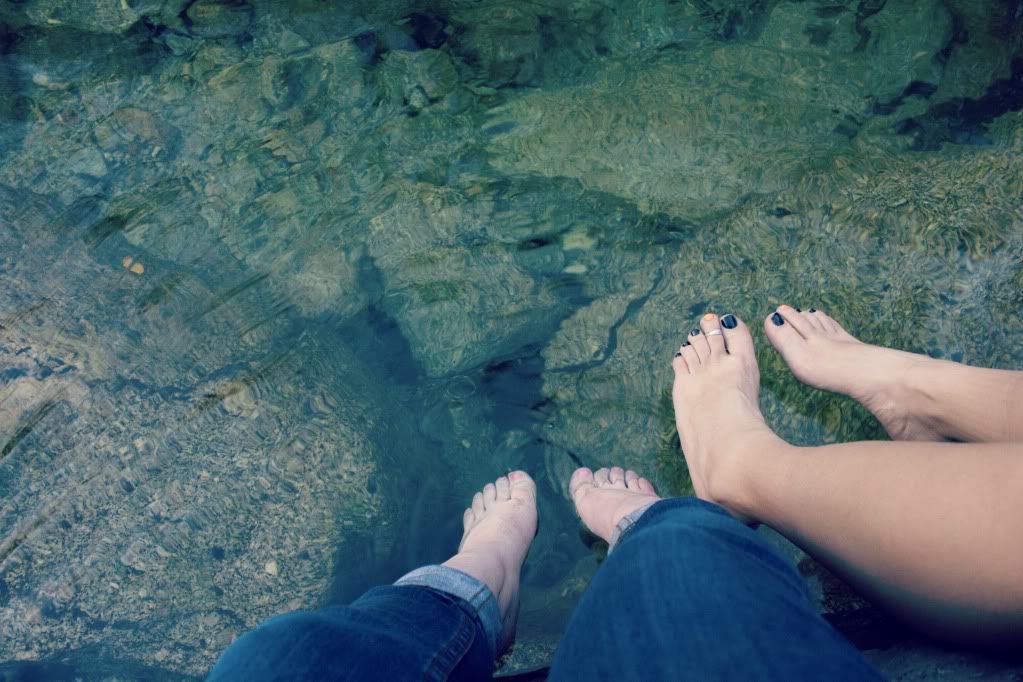 Down in that valley is where I live. nestled up against the mountains. How did I get so lucky?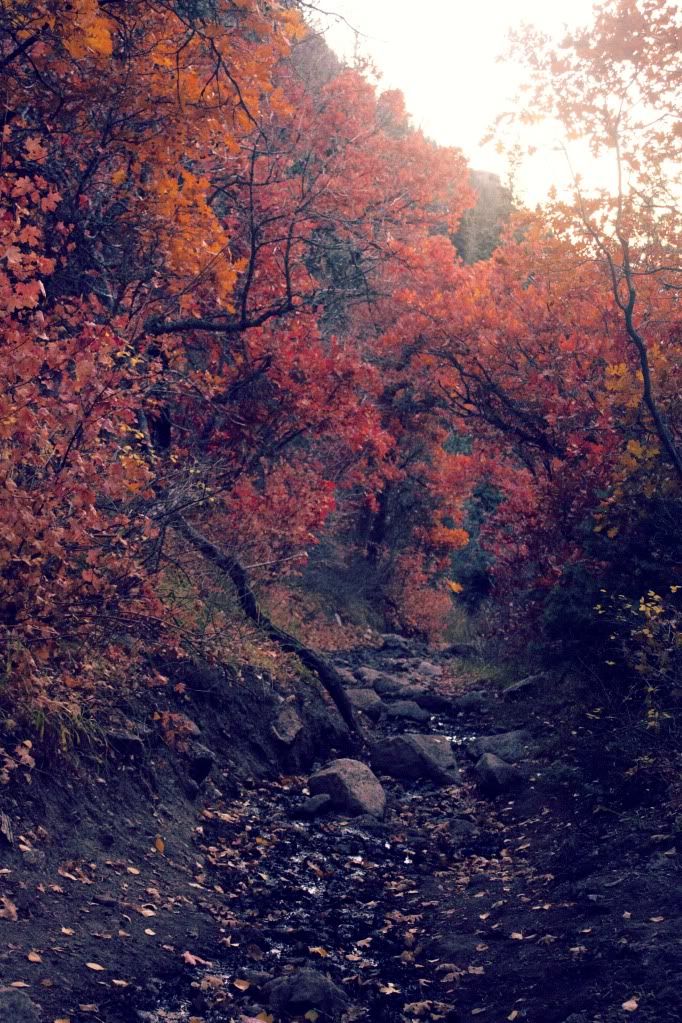 Chances are, if you come to visit me- this is the hike we will be doing.