Thanksgiving, the holiday you want to dress up... yet be comfortable. It can be hard to balance.
We always go to a movie on Thanksgiving, and movie theaters are always cold. So when getting dressed I knew I'd want to be cozy, dressed up, yet comfortable. So I grabbed my new favorite scarf (I told you to just get used to seeing it), knit tights, a knit shirt, then dressed it up with my leather skirt, my new favorite necklace, and mary jane wedges.
I'm so glad everyone (that commented) in THIS post said they liked my hair. Because it's honestly how I always do it... and it's about the laziest hairdo in the world.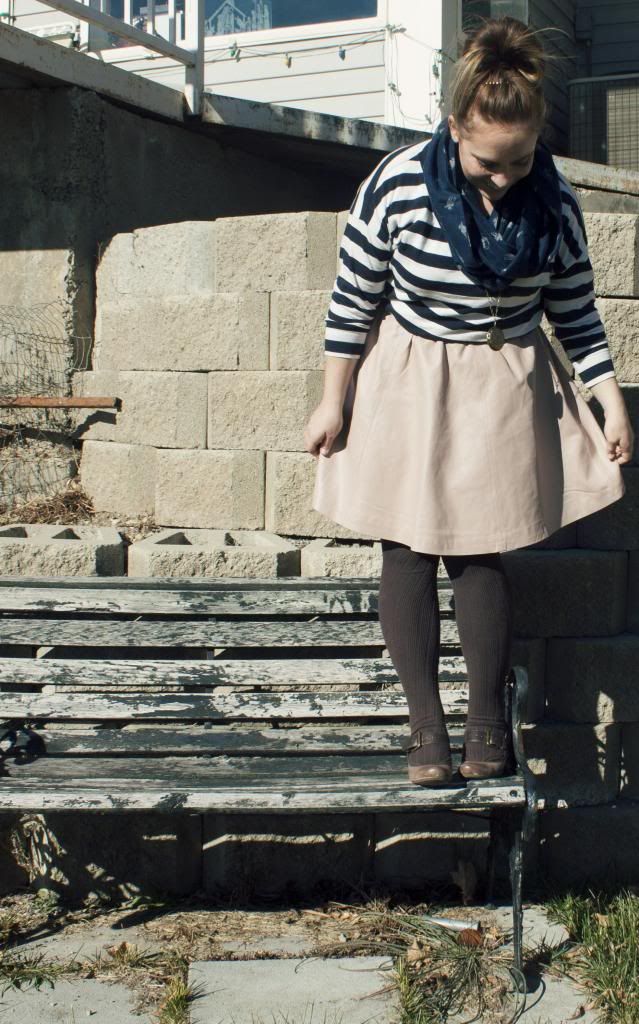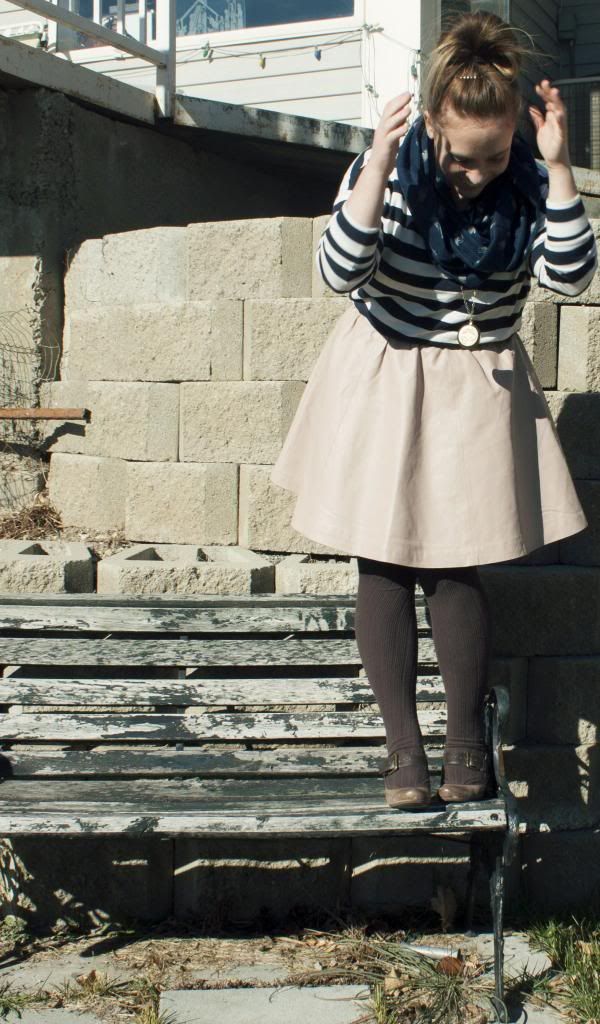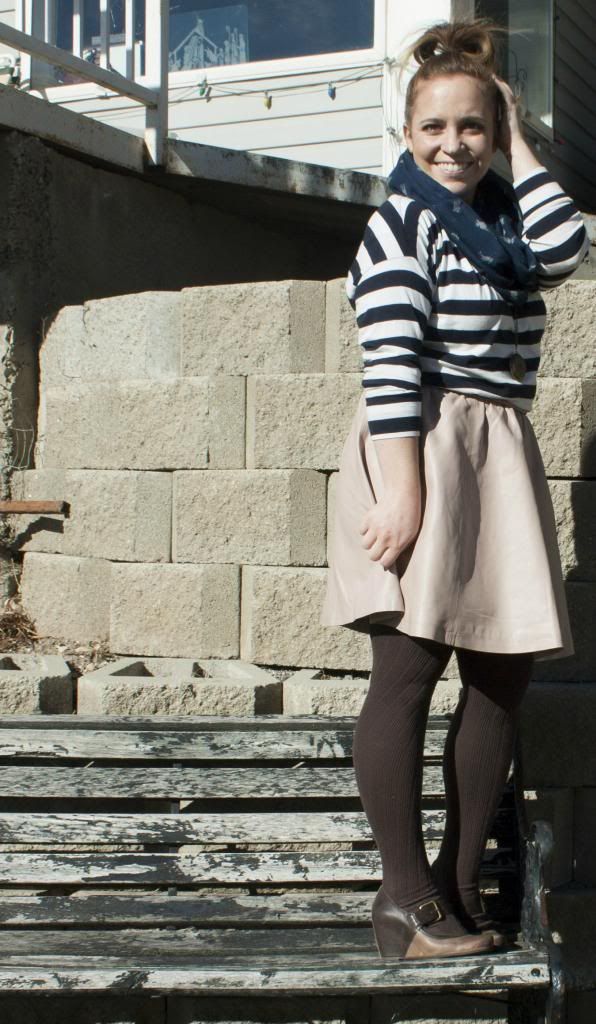 I hope you all had a wonderful Thanksgiving. I just love the holidays.
P.S. I'm really bad at this style posting thing. I never list where I got everything... Sorry, I don't really feel like starting... :/ Does that make me a bad blogger?