Who likes Hot Chocolate? Everyone. Now, who likes Frozen Hot Chocolate?? Everyone should!
I found the recipe HERE (and changed a couple things) and, HELLO, it's amazing. Pretty sure I'll be making it every Sunday...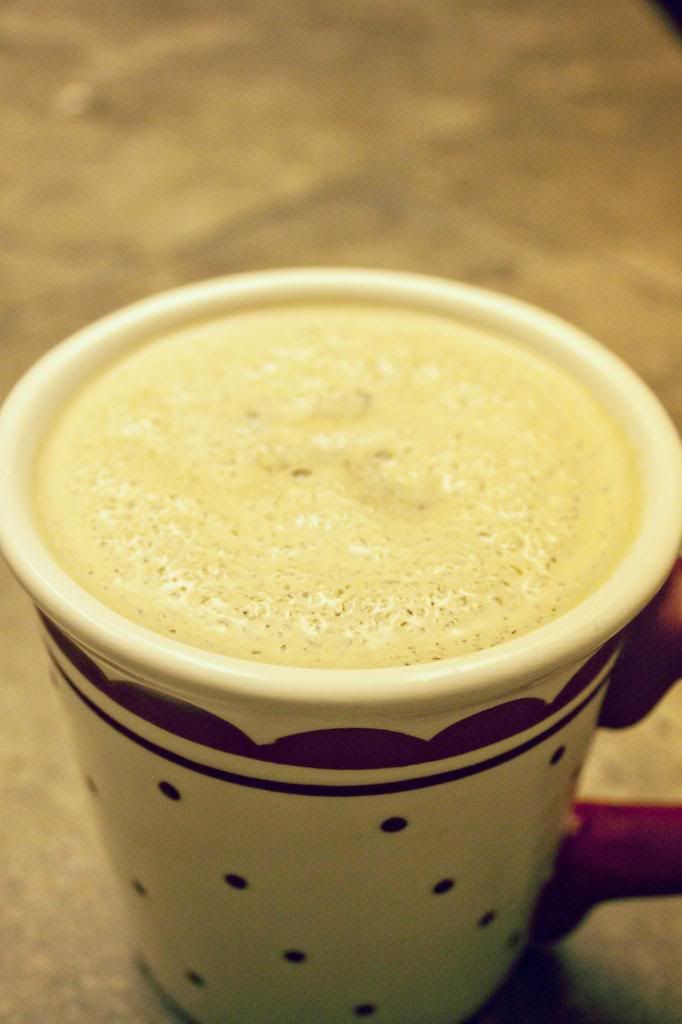 1/3 cups semi-sweet chocolate chips
1/3 cups white chocolate chips
12 ounces evaporated milk, divided
mini marshmallows, to taste
combine sugar, cocoa mix, and butter in a pan over medium-low heat. stir often until just before it's melted and a smooth paste forms. add semi-sweet and white chocolate chips; stir. as chips melt, slowly stir in 1/2 cup of evaporated milk. stir until smooth. cool to room temp. combine chocolate base mixture, the remaining evaporated milk and ice in a blender (always put ice in first. I keep making that mistake). blend until smooth. pour into frosty glasses. top with whipped cream, marshmallows and chocolate chips, if desired. enjoy!
**I prefer a big dollop of Whipped Cream and Rainbow Sprinkles, plus a pretty straw!
Let me know if you try it, cause it's amazing!