The very first place I went to in Portland was Multnomah Falls.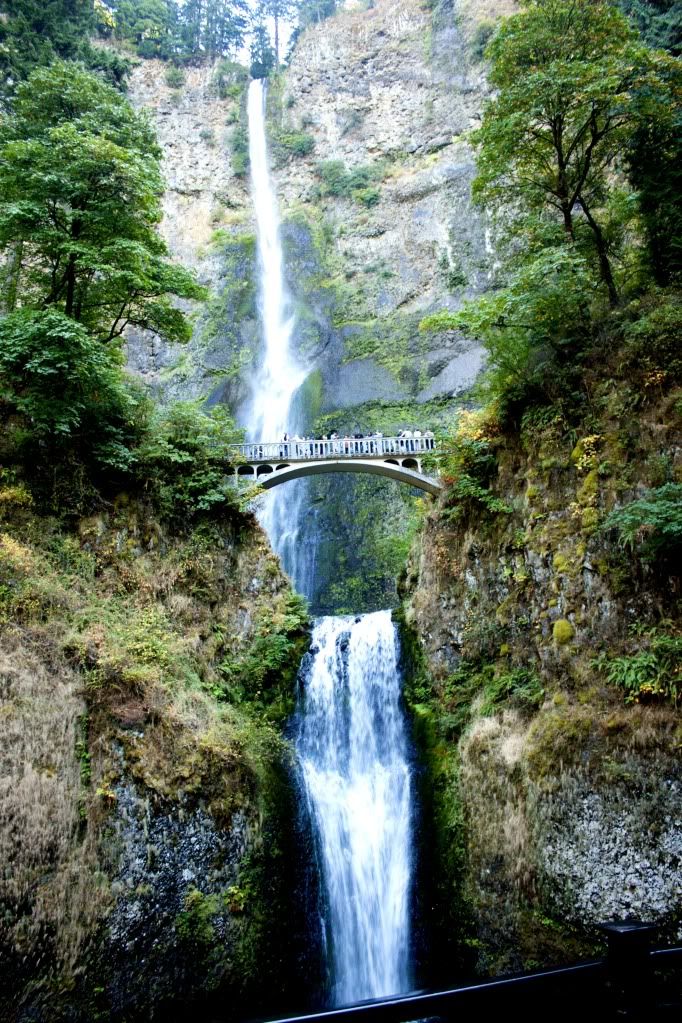 This was one of my favorite stops, too. There's an awesome trail that leads to the top of the waterfall, an excellent restaurant (that I didn't get to try, but the smell was amazing), trails that lead to nearby waterfalls, and the only souvenir shop I could find in all of Portland.
There must be a lot of spiders in Oregon, spiderwebs like these were everywhere.
Another favorite adventure was visiting Silver Falls State Park.
Such a beautiful place. There's an 8 mile loop trail that takes you to 10 waterfalls. I wish I could have done the 8 mile loop, but we only were able to visit a few. Still, they were beautiful.
Two of the waterfall trails (that I know of) walk right under the waterfalls. I guess in the Spring, the waterfalls are triple this size. So if you're going to go, go in the spring!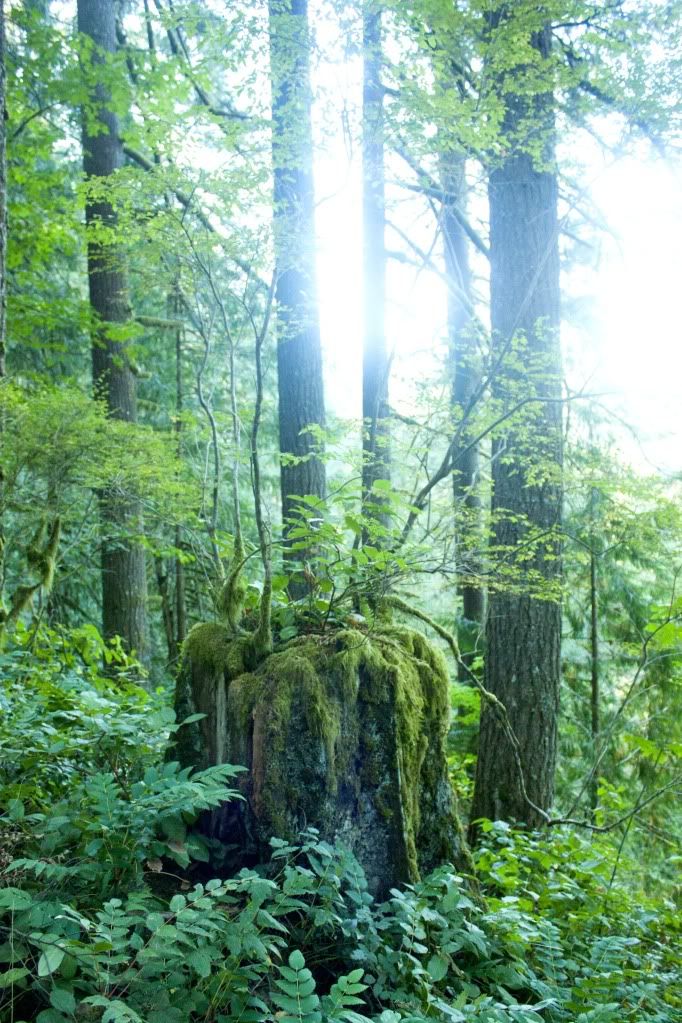 Had to walk on the fallen tree.
That waterfall in the photo above had a unique trail. To get to it you had to take this grand stone staircase.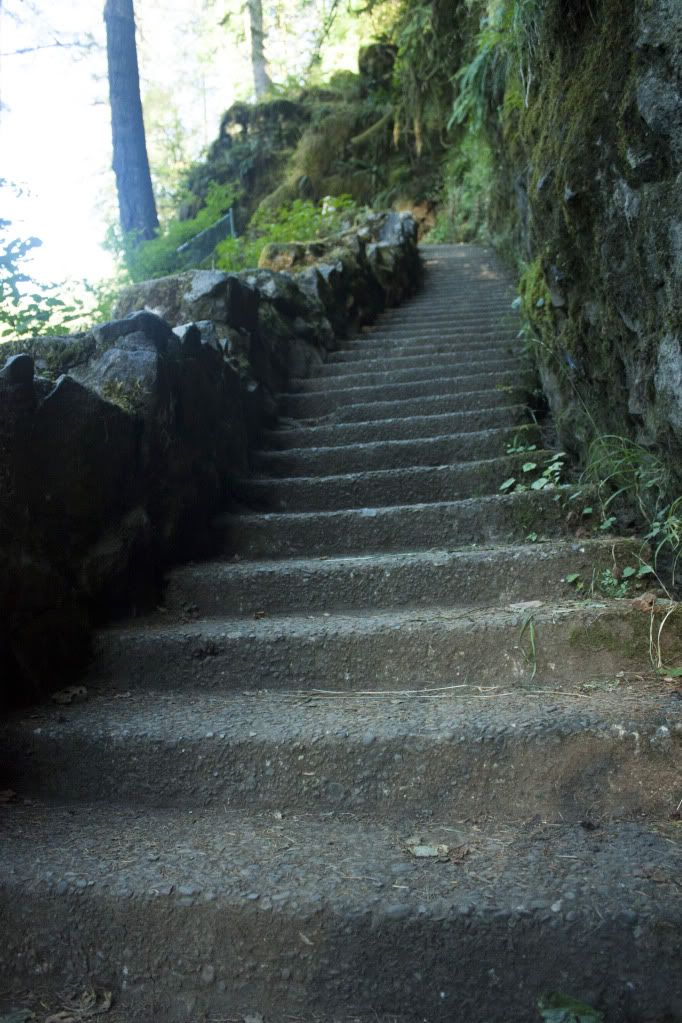 Probably my favorite waterfall was one of the less popular ones. It's a short trail, but it's in a beautiful hidden cove.
I was tempted to jump in... but it wasn't hot, and the water definitely wasn't hot. It just looked so crisp and refreshing.
If you're ever in Oregon- Multnomah and Silver Falls are both must sees. :)