Of course I had to see downtown Portland while I was visiting. It is a beautiful city.
This is where all the hipsters go...
I thought there would be more to do, but the only thing we did on this trip to the city was go to Nordstrom. But it worked out incredibly because I was able to find FOUR- count em'- FOUR pairs of shoes in my tiny size 4. Oh my, it really was a blessing. I've been looking for MONTHS with no luck. And in one stop I get four.
On another trip to the city, my parents took me to the Saturday/ Sunday Market. It was quite the experience. I didn't find anything I wanted to buy, but it was a fun! I've learned that
Portlandia
really does a good job of portraying Portland...
After the market, we headed over to the
Oregon Museum of Science and Industry
. This was so much fun! We took a tour on the Blueback Submarine and that was such a great experience! I'd never been in a submarine before.
I snapped this photo through the submarine's pariscope!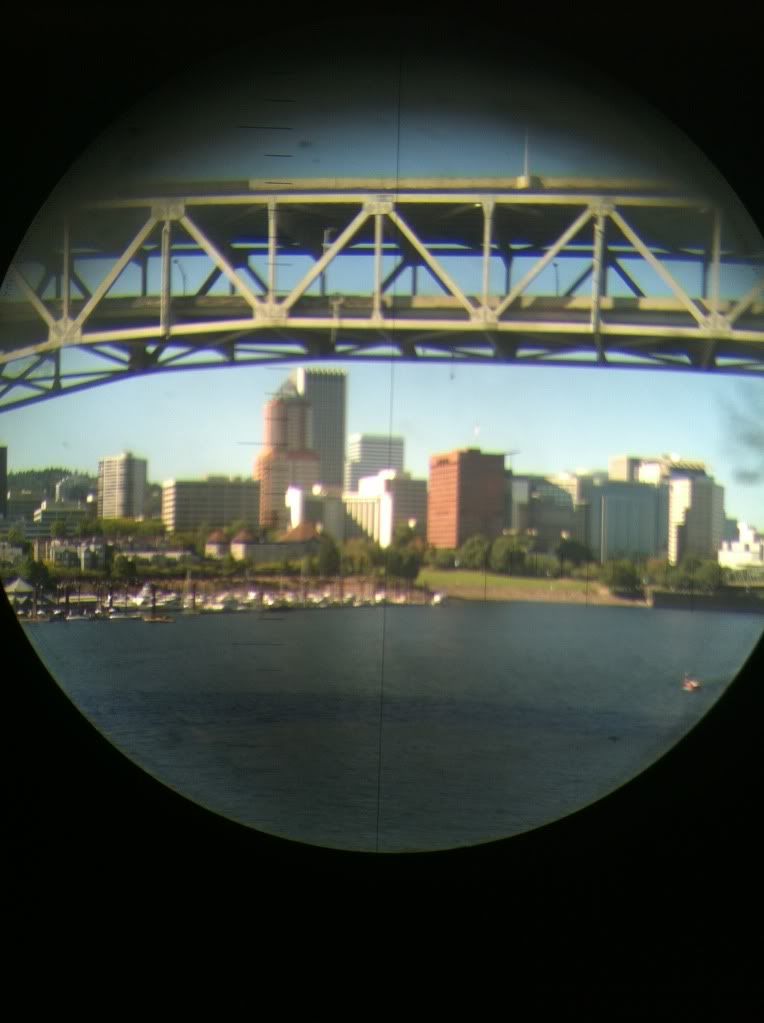 I think I enjoyed the "grossology" section of the museum the most. It was so interesting and I already knew a lot of it, from school.
The esthetician is climbing the wall of skin. Ironic? Or just gross?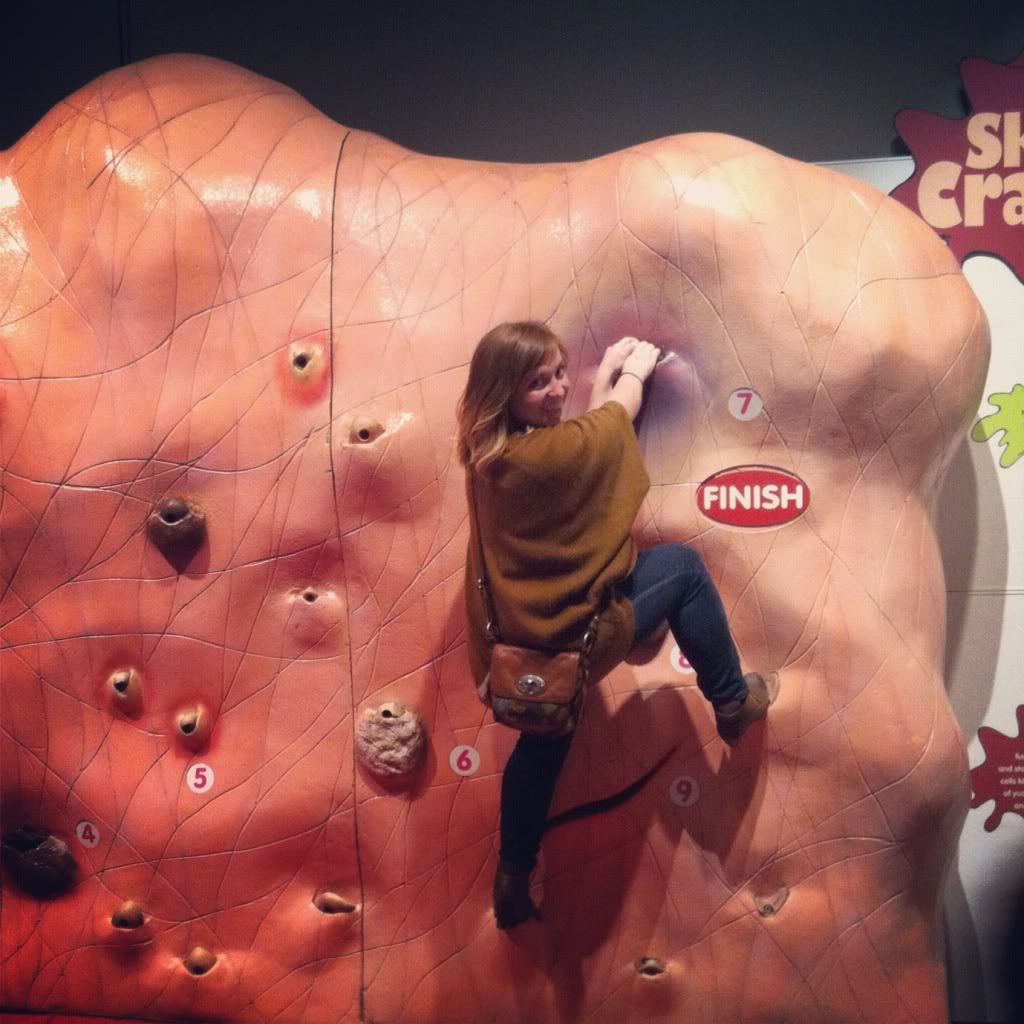 I definitely had a great time in the city of Portland.