My first day in Oregon was spent on the coast. I didn't realize how much I had missed the ocean until I saw it.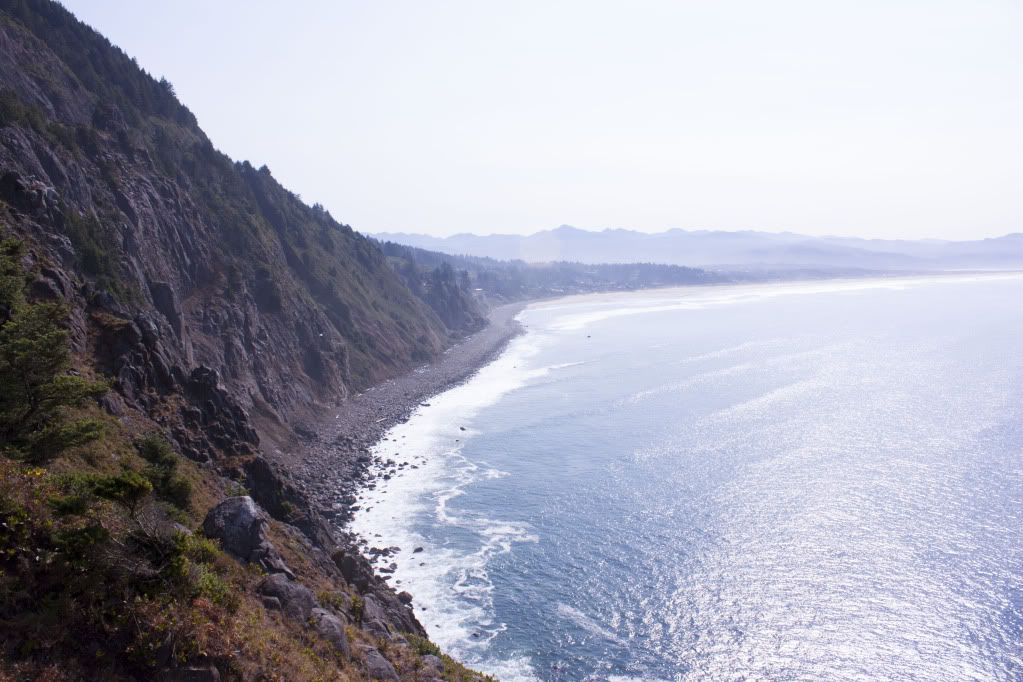 We had driven 30 minutes north of our destination, the Tillamook Cheese Factory, so my dad could take us to his favorite Ocean overlook. We walked around the small area and thought, oh ya, it's beautiful... guess it's time to go. But then, I found a hidden trail.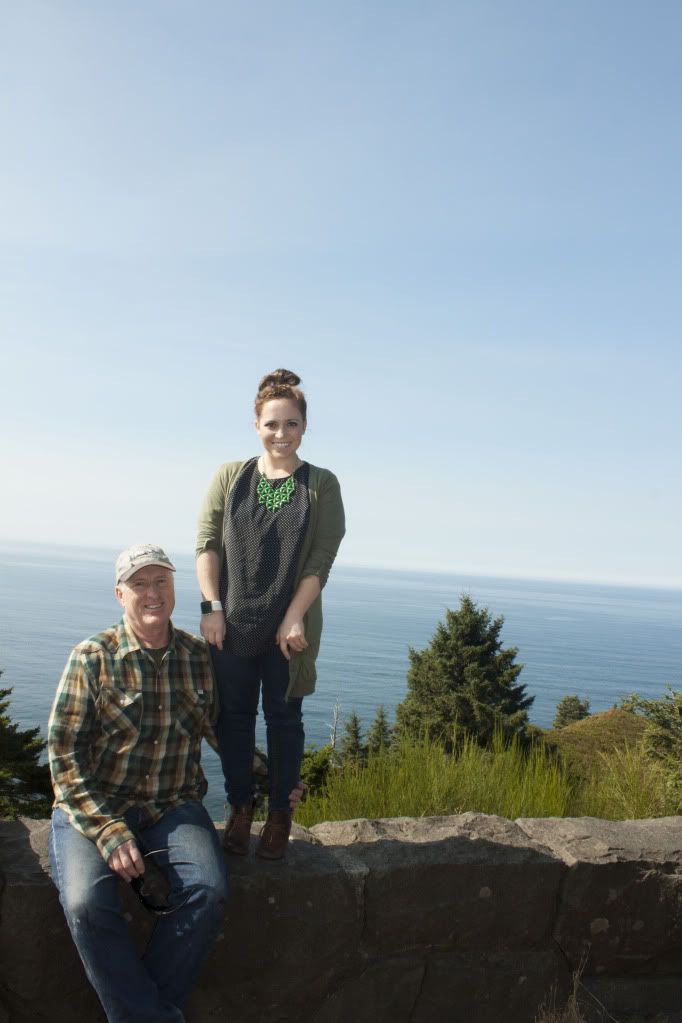 My mom wasn't up for it, you could tell it was going to be a challenge. So my dad and I headed down the path to explore. I felt like I was deep within the jungle.
Down, down, down, to the cliffs.
It was amazing, I could have stayed there for hours.
But it was time to move on, so back up the hill we went.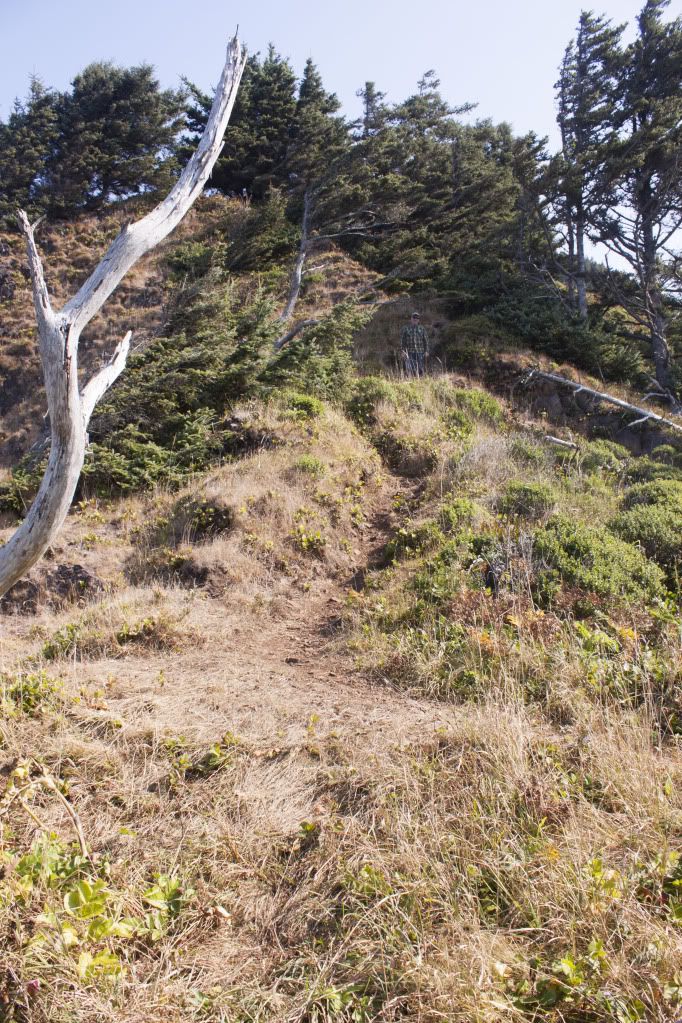 There were some beautiful flowers near the top of the trail, so my dad picked one for my mom. So sweet.