On Thursday we headed to our cabin.
This is seriously one of my favorite places on Earth. First, Katrina was so so sweet and came all the way up to take our family pictures (but I won't have those for a few weeks). After pictures, we took her home, and set up the fire.
Hot dogs and s'mores. Yum.
Just as we were finishing eating, a thunderstorm rolled in. So we grabbed our things and ran inside.
My dad had been out on the 4wheeler when it started raining, he was soaked.
To pass the evening time, we decided to play charades.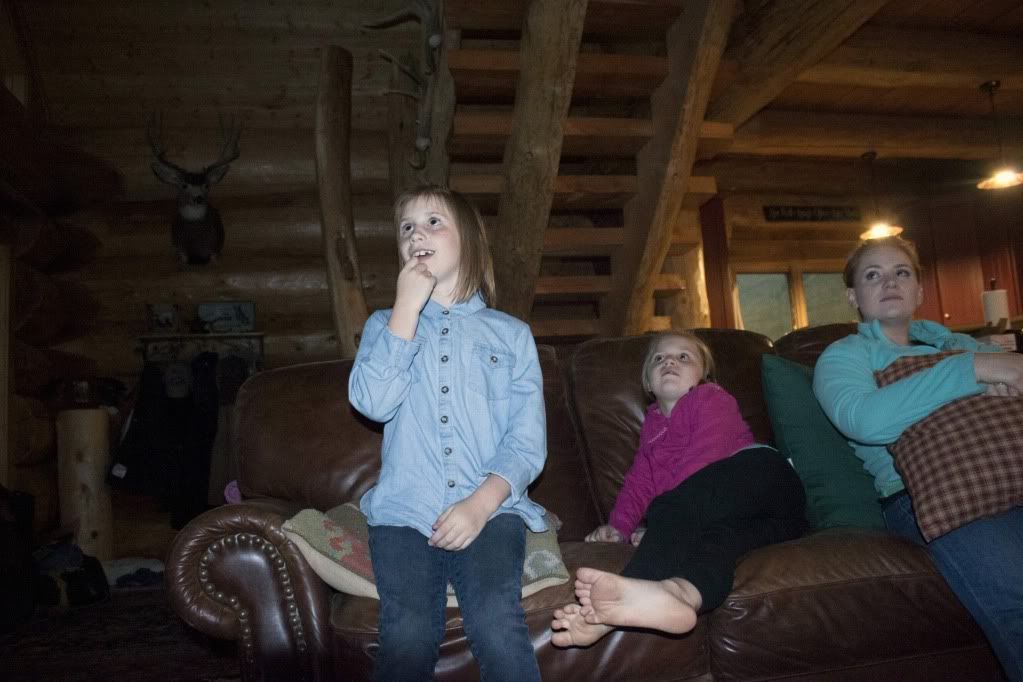 Don't you love the s'more streak on his cheek?
They were being the triplets from Brave.
Then it was time to start the "scary" stories. Oh my, Henry's stories were so cute...
"It was a scaaaaaary Halloween. And there was a good thing, and there was a scaaary giraffe. And there was a good bear. And the good bear ATE the bad giraffe!"
They all sounded similar to that, and it was so cute. One of his stories, unfortunately, involved a witch. As soon as he said "witch", my mom thought it would be funny to "cackle". Well, her cackle was pretty believable. Henry stopped... looked at her... and said "don't do that.", then a few seconds later he started to cry. aaaaaaaaaw! Poor thing. But it was pretty funny.
Then my dad shared some of his childhood stories and the story about how he and my mom met.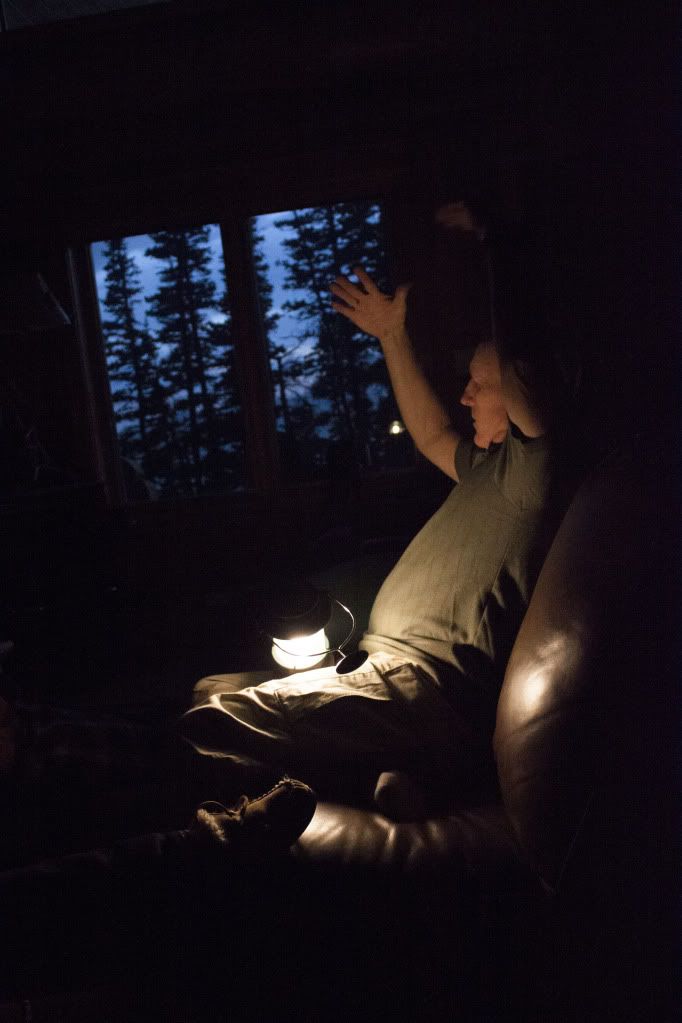 After story time, we all settled in for the night.