Lately I've been thinking about how a dress is probably what I feel best in. I feel lady like, confident, and beautiful. Ever heard the song "Strongest Suit" from Aida?? It's all about being a woman, and how a dress is our strongest suit. (ok... maybe it's not the best example... but it's stuck in my head...)
Well, I totally agree! What's better than wearing a dress that just makes you feel like a total lady? Nothing, I say!
Dainty pattern, awesome sleeves, vintage look? Perfection.
And it's incredibly modest without adding lots of layers and covers.
This is the picture where my heels sunk right into the grass. Gotta love being a lady, no matter the terrain!
And while yes, I added tights, it wasn't for modesty purposes.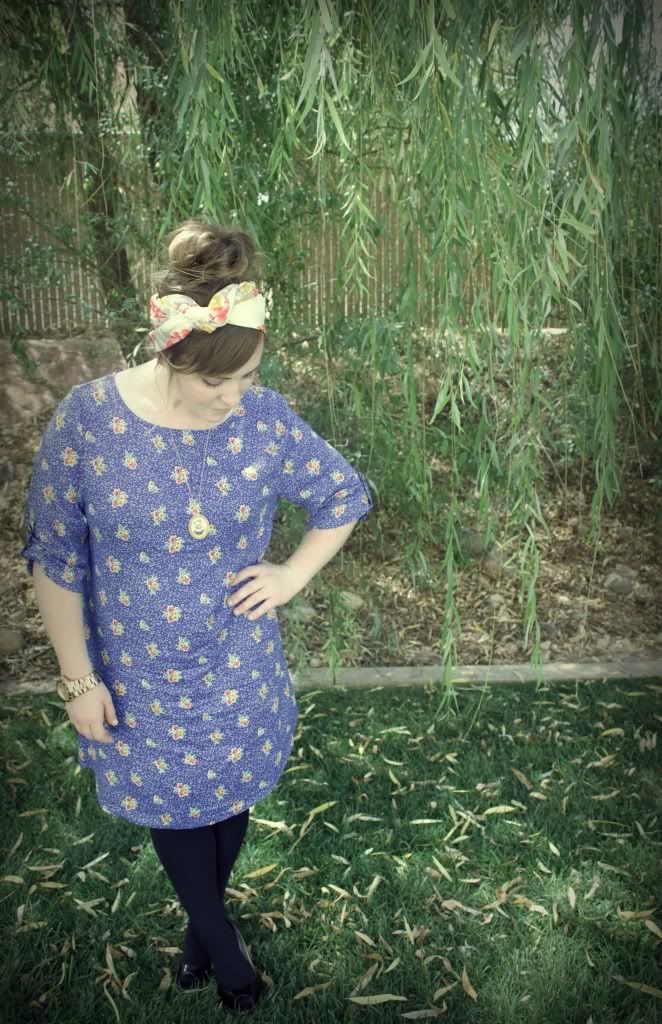 Is a dress your strongest suit? Do you have a favorite dress that gives you that womanly confidence?
P.S. I have a bunch of sponsor spots opening up soon! Grab your spot for September, today! Before they're gone!