The fair came to town! This is the single most exciting thing that happens in Southern Utah each year. So of course, I had to go!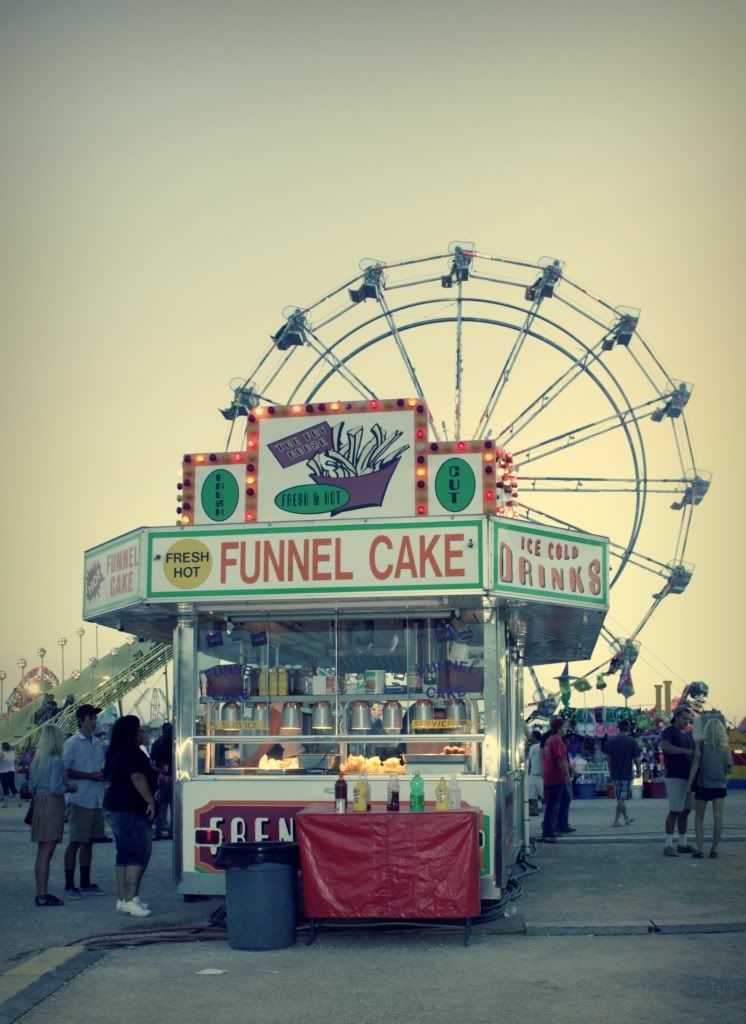 I called up Kelsey and Sarah and away we went. I wasn't about to pay $6 to ride ONE ride, so we walked around, i took pictures, we played a couple of games, and of course...
stuffed our faces with fair food!
Corn dogs, nachos, candied apples, and funnel cakes. Only the most artery clogging, stomach aching, and heart stopping fair foods.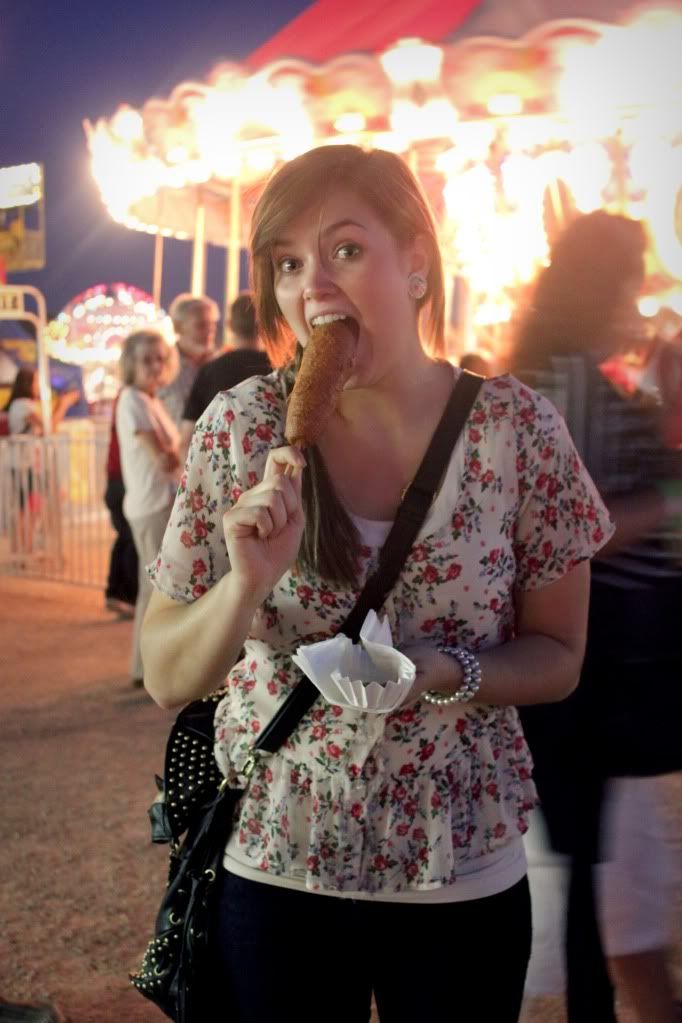 All I wanted, I've been craving it all Summer, was a funnel cake. And it did not disappoint!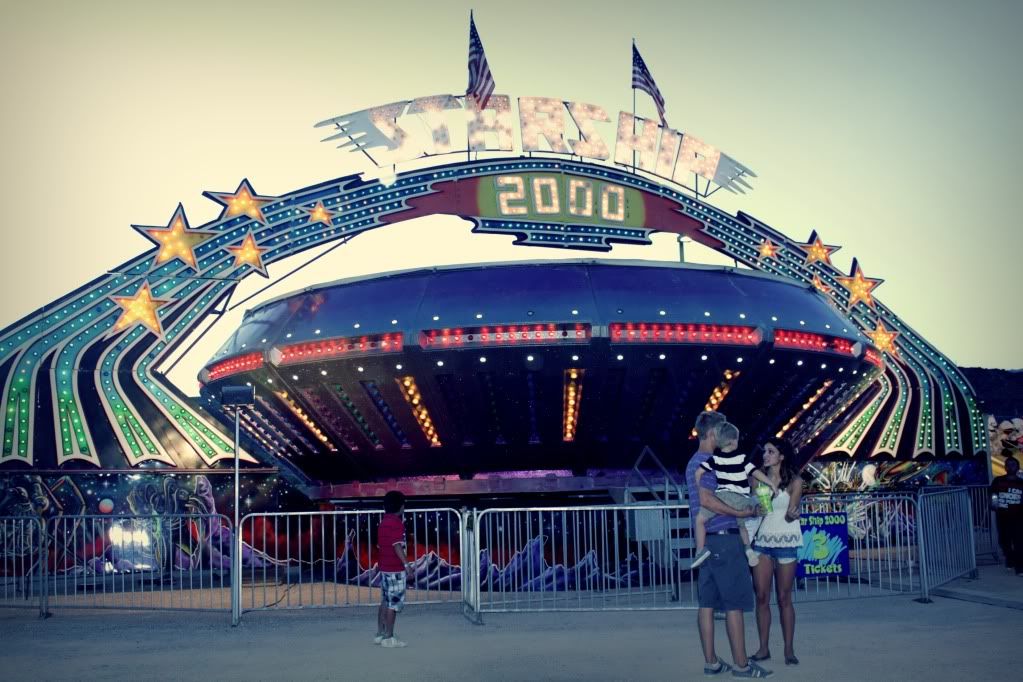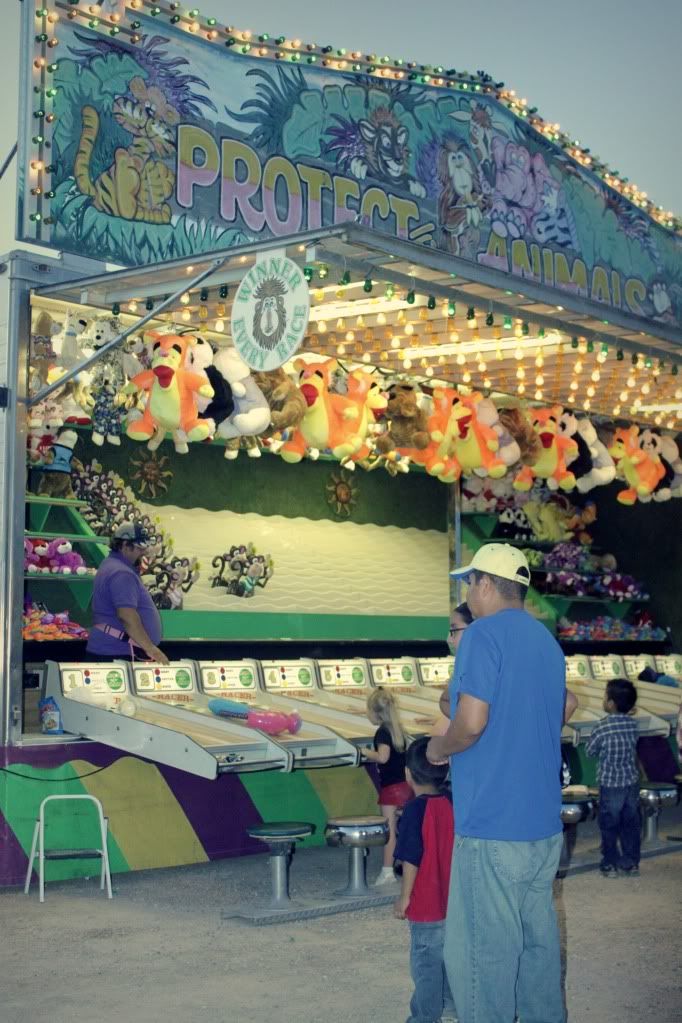 We got a tip from some other fair go-ers that the #2 monkey was the winning one (they're always rigged). So Sarah took #2 and I... paid $3 to lose. haha!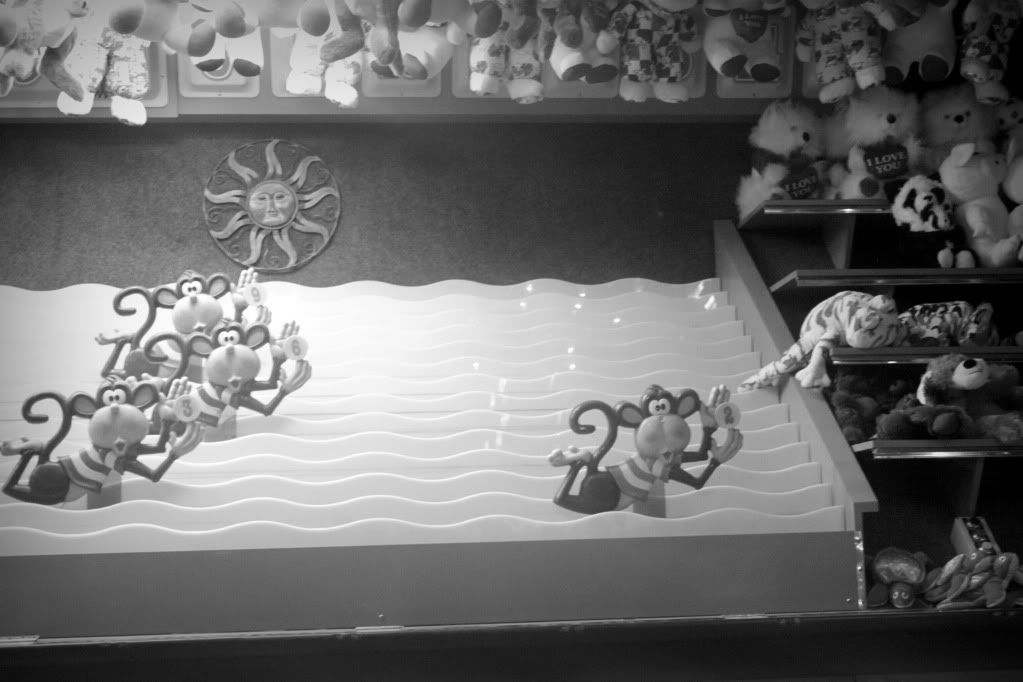 She won, it was no competition.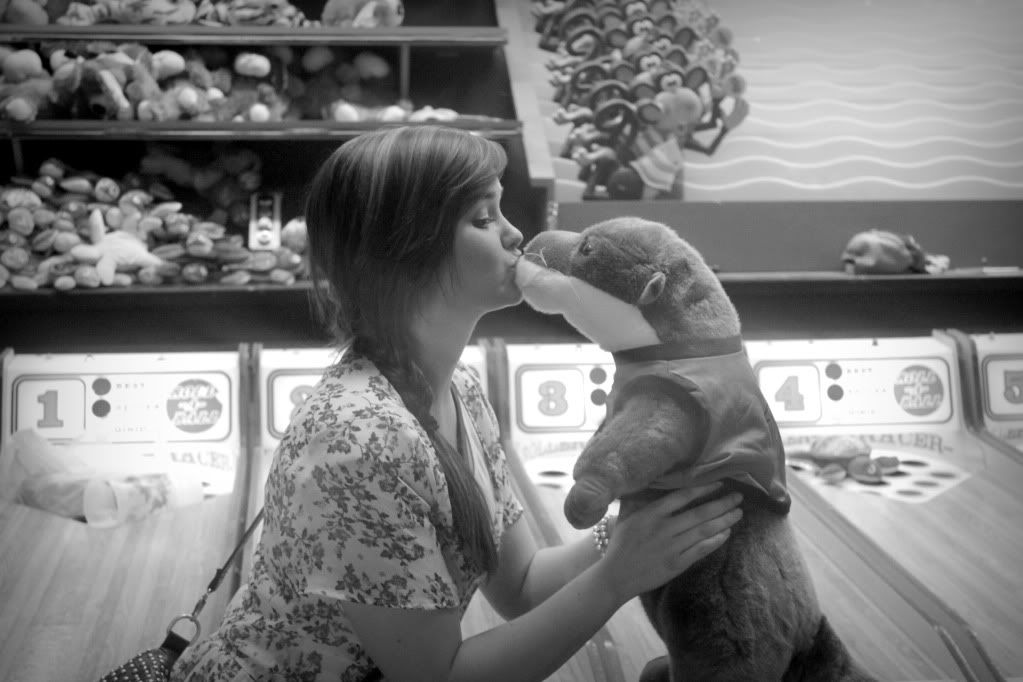 And chose the most random and only "Sea World" Otter... How he ended up here, we'll never know. But that is what she chose. Now "Ollie" has a place to call home.
It was such a fun night! I kept my purse close, and my camera closer, but had a blast!
(don't you love the photo bombers?)