This picture is hilarious... but only if you were there and know what happened. There are only 4 of us who know what happened, the 3 you see (me- with the power washer, the boy in the yellow and the boy with his hands on his hips) and my bff.
1. Hamburger or Hotdog? (veggie versions count)
Hamburger. I only like hot dogs when they're made over a camp fire.
2. If you had to live on any other planet in our solar system, besides Earth, which would you choose?
Probably Mars. Southern Utah kinda looks like it, so I could probably handle it. haha!
3. Share a photo of an outfit that represents your personal style, please. (doesn't have to be of you)
I love a good mix of woodsy, feminine, and menswear.
4. Would you rather get ready for the day or get ready for bed?
The day, for sure. Even though getting ready for bed doesn't take near as long, I always am just ready to crawl into bed. I hate having to brush my teeth, wash my face, etc, when I'd rather just let my head hit that pillow.
5. You have to choose between never having eyelashes or never having eyebrows, which would you choose?
Ug, unfortunately, eyelashes. At least you can wear strip lashes. People just look weird without eyebrows.
6. What do you want to be when you grow up?
An Aesthetician of course! And a mom, and a blogger...
7. Do you set your clocks right on time, or a few minutes ahead or behind?
Usually 5 minutes ahead. My mom always did it, so I guess I just picked up the habit. But I like that my phone is set exactly right.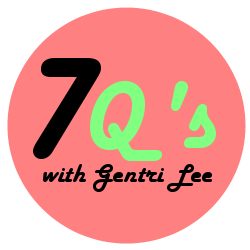 Next Week's Q's
1. I say "Jump" You say ______.
2. What is your favorite flower?
3. If you had to choose between having plumbing or electricity, which would you choose?
4. What is your go-to funny youtube video? (keep 'em clean)
5. Do you think dreams mean something?
6. Do you collect anything?
7. You're in a situation that is everything it should be. You're with the right people, in the right place, doing the right things, but it doesn't "feel" right... What do you do?