iiiiiiiiiiit's time!
7 Questions!
I'm so glad you guys have been enjoying these posts. I've LOVED getting to know you all better and read your answers! Can't wait to see who joins in this week! :D
As required- my funny photo:
This is a talent. It truly is.
1. What is your favorite color TO WEAR?
I find myself wearing a lot of blue, which is funny because I wouldn't have ever guessed that I'd wear a lot of blue... haha!
2. You are given the choice between visiting every country and landing on the moon. Which would you choose?
Visit every country. I would be a big ol'scared mess if I had to land on the moon. haha! I'm a baby.
3. What's your favorite animal and why?
FOXES!! They're whimsical, beautiful, and smart.
4. You are forced to do one of the fo
llowing, which would you choose? Sky dive, scuba dive, or this:
Oh goodness... All of these terrify me. Probably the swing because I think it's the coolest.
5. You are given the chance to go back in time. Which era would you visit?
The Big Band era! Oh if only I had the chance to dance with Gene Kelly and sing with Bing Crosby (because this chance to go back in time comes with a great singing voice, right?).
6. If you had the power to remove one thing (ie: flies, mosquitos, junk food) from the earth for good- what would it be?
Tough one... Can I say bad people? haha! Of course I can! This is my game! I know this sounds a little like a "world peace!" answer, but I think I could deal with everything else if that bad attitude, mentality, whatever it is that makes someone "bad", was gone.
7. What is one thing you've learned from Pinterest that made you think "GENIUS"!
THIS one! Seriously, why wasn't this brought to my attention sooner?!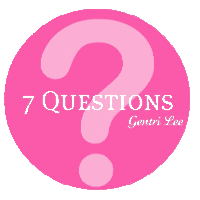 No fancy scroll box for the code, sorry. It's not working for some reason. I get it all entered and then it changes itself. I must be doing something wrong, but I've tried a bunch of times.