So I feel a little guilty. I became a complete slacker for the last week(ish) of the January Photo a Day challenge. I mean, I was able to snap most of the pictures, but I was either late or forgot to do the whole "#" thing that said I was participating.
(I still think those things are silly. Hashtags?? #youcanbasicallysaywhateveryouwantandjustputthepoundsigninfrontofitanditlogsitawaysomewhere,whoknowswherebecauseIsurelydon'.tlikewhenpeopledoitonfacebook?doesthatactuallywork?becauseIcan'tclickonit.arewejustdoingittodoitnow?what'swhithallthehashtags,people??)
So, I'm missing a couple of the days, but most are here...
1. Sweet-
My sister bought me some ice cream the night before I moved. Not only was the ice cream sweet, but so was the gesture. :) If you haven't tried the red velvet Ben and Jerry's ice cream before, go do it now.
2. Someone You Love-
After much contemplation, I decided to limit it to my family. I couldn't pick just one, so I did all of my immediate family... and a little extra. (Chablis, BIL, nieces & nephew, Grandma, Mom, Dad, Me [because I love myself. Except when I'm getting on my nerves], Kenna)
3. Reflection-
This is me, my friend Sierra, and Kenna (sister) sitting on a bench waiting for our table to be ready at a wonderful breakfast place.
4. Your Shoes-
Ok, I'm aware that I wear these practically every day (except today! Hooray!). I can't help it!
5. Something Old-
I dug this necklace out of my Grandma's jewelry box and she let me keep it. :)
6. Guilty Pleasure-
Ice cream (in general) with rainbow sprinkles!! Some people may think that's an absurd amount of sprinkles... I say, add moooooore!
7. Something You Made-
It's not finished yet, but I thought I'd give you a sneak peek
8. Color-
My poor colorful clothing items are being neglected since my school dress code doesn't allow them to come. :'(
9. Lunch
- So I don't eat very exciting lunches... I thought I'd show you breakfast from the other day. I had to eat it with a fork since all the spoons were dirty. But
THIS CEREAL
is THE best! It's good for the environment, YUMMY, pretty good for you (only 4 ingredients!), It's cheaper than most other brands, and has the prettiest box on the cereal isle!
10. Nature-
I actually took this on the correct day! Hooray! Or, I guess my cousin took it...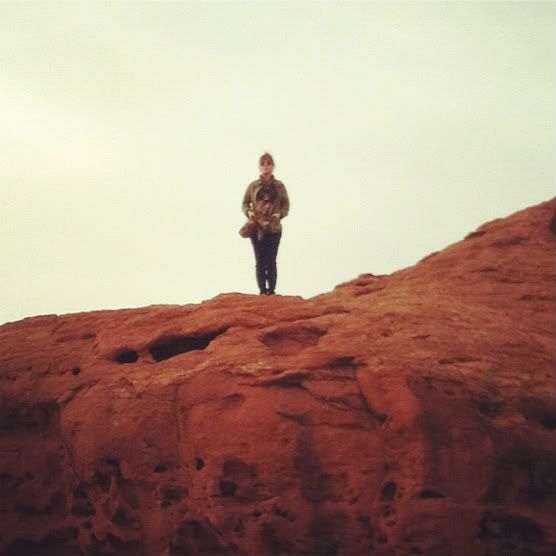 Have a great day and check out my beautiful new sponsors over there ->->->->->->->