For some reason I thought I wasn't going to do this, why? I don't know. But then I got to thinking about how great of a year it really was. I've come a long way from where I was at the beginning of the year. And while you won't really see it in this post, I see it in myself, and I'm so grateful for it.
As New Years is approaching I'm starting to wonder what 2012 will have in store for me. Will it be a good year? Will it be a hard year? Will I accomplish a goal? Will the world end? ;) I have this weird thing where I can tell how the year is going to be before it happens. Maybe it's just me being strange, maybe it's me taking a thought and making it happen, maybe I really do have psychic abilities (something I've often told my family I have. haha!). Whatever it is, I've never been wrong.
Last New Years I knew that this was going to be a good year, and I was right. Yes, this has also been a challenging year. My family's gone through some difficult things and I know that there's always bad with the good. But the good far outweighed the bad this year, and for that I am truly grateful.
I had many moments this year where I literally had to stop and take a mental picture. It was too wonderful, too important to let slip by. Things that I knew I needed to remember for as long as I live.
This year I:
Rock climbed! While it wasn't anything serious, I was terrified. I DO NOT (did not?) rock climb for real. Give me a fake wall- sure. But the real thing always seemed too unpredictable. Well, I did it anyways! And without a lot of fancy equipment too! Just a rope and the know-how of my dad. :)

Met bloggers in real life! Not only did I meet many amazing ladies, but we still get together! I've made more friends this year (from all over the world) than I have ever before.

Rode (is that right? it suddenly looks wrong) in a "cage" across a canyon! Using nothing but a pulley system, my family and I crossed a canyon on one of the best hikes I've ever taken.

Flew over the tallest mountain in North America! While it did make me sick (what can ya do?), it was amazing. I'm so glad I seized that opportunity.

Saw the most amazing lake in the world! Seriously, someone take me to a lake that is more perfect than Lake Louise in Banff National Park. If there are any bloggers that live there or in Jasper, make room for me, because I'm moving there! Jk, but I would consider it!

Learned about photography! While I am NO expert, my photography skills have GREATLY improved.

Walked on 5(?) glaciers! Each one was different, and each amazing.

Drove from Anchorage, Alaska to SLC, Utah! That was actually my second time doing that. Except the first time it was the other way around.
I could go on and on about 2011. The couple years before this one weren't the easiest. I was happy they were over. While I know I'll be sad to see '11 go, I'm excited to see what 2012 has in store. :)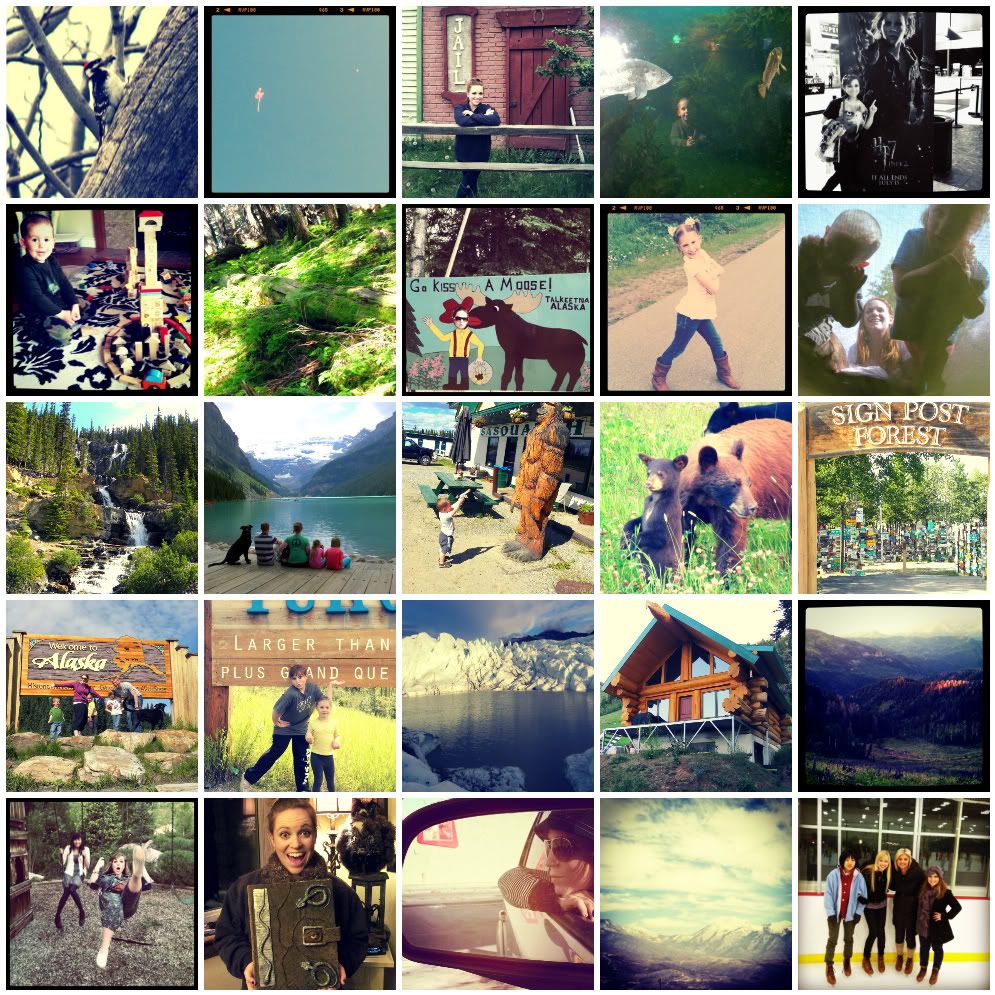 What about you? Did you have a good year? Or are you ready to move on?
(you can actually read about some of my travels in my guest post over at A Dreamer's Daze today!)
P.S. Enter my Christmas Giveaway Extravaganza HERE!
P.P.S. If you would like to sponsor Gentri Lee, check out my sponsor page HERE.