Happy Tuesday everyone! First- I'm guest posting over at Classic & Bubbly today! I'd love for you to check it out. :)
As most of you noticed, I'm hosting a giveaway for Poshlocket. (didn't know? Enter HERE!) Well, they are so so wonderful and sent me some earrings. Guys, you would not believe the compliments I received when I wore these on Sunday! Everyone LOVED them, as do I! The quality is excellent and the detail is beautiful. (btw- it's hard taking pictures of your ears...)
They came in a cute little pink suede bag that not only looked beautiful but smelled nice too! haha! Basically, I am in love with Poshlocket.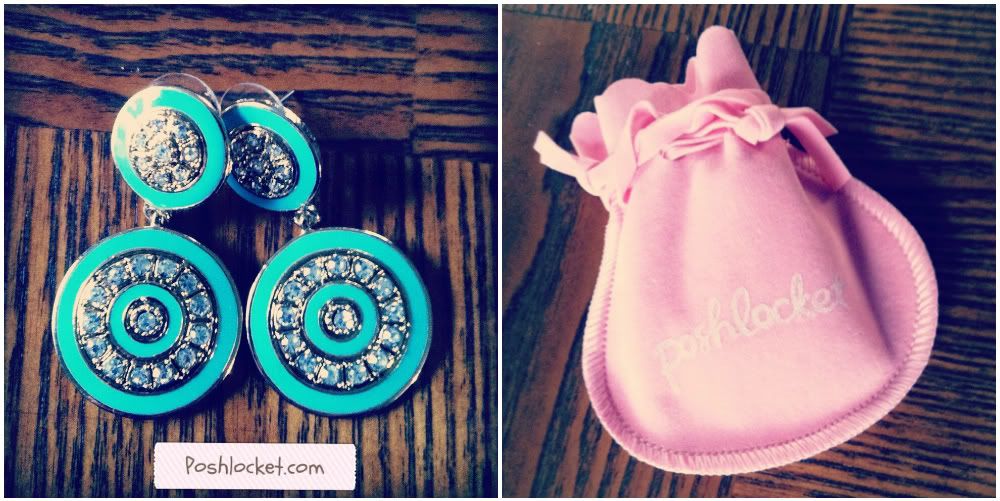 For a while now I've admired the BEAUTIFUL pieces Lo makes for her shop Printed Peaks. I was finally able to place my own order and decided to make it a custom one. I am SO SO incredibly happy with my necklace! Every time I wear it people stop me to ask where I got it. :)
Plus Lo sends her pieces in the cutest little bag as well!
A little while ago my other bloggy friend Kaitlyn posted her new "deer" cards to her shop- isavirtue. I fell in love instantly and decided to make yet another custom order and have her print them on a natural paper for me. I am so in love with these! I ordered a set of five and am FOR SURE keeping one for myself. haha! And of course her packaging is always beautiful and handmade!
I think ANY or ALL 3 of these would make excellent gifts for someone this Christmas season. Not only are they all beautiful and unique but affordable as well! :D Let me know if you pick up any of them! We can be twinners! (Or I can be twinners with whoever you buy them for. haha!)
If you want some fun things to do:
the Poshlocket Giveaway (ends tonight at Midnight!)
the TJLundin&Co. Giveaway (ends tomorrow at Midnight)
and my guest post over at Classic & Bubbly