Hey everyone!
I am accepting Sponsors for November. So if you're interested please email me at gentrileeblog(at)gmail(dot)com. You can find all of the details by clicking HERE or by clicking on the "Sponsors" banner to your right---->
I have some of the lowest prices around and options for everyone. :) I decided to increase the size of the ads and I have also added an X-Large option for those interested.
I'd love to have any of you as a sponsor- so just email me! :)
***
This weekend was a lazy one. I. did. nothing. Jk. I tried. Tried to make soup and failed. :P I'll have to try a different recipe. (no it wasn't your recipe Holly. I have no doubt that one will be perfect!)
A few friends came over- as usual on Sunday night and after dinner we carved pumpkins... again- tried and failed. I had picked a very extravagant pattern and when I removed the paper to start carving... madness. There was no way I was going to be able to tell what was what. So I carved "sparkles" all over my pumpkin. I should have done more, but my spirits were shot. haha! My sister and two guy friends however succeeded! They did awesome.
I also received my time turner necklace in the mail over the weekend from Sarah's giveaway. SO excited! I love it!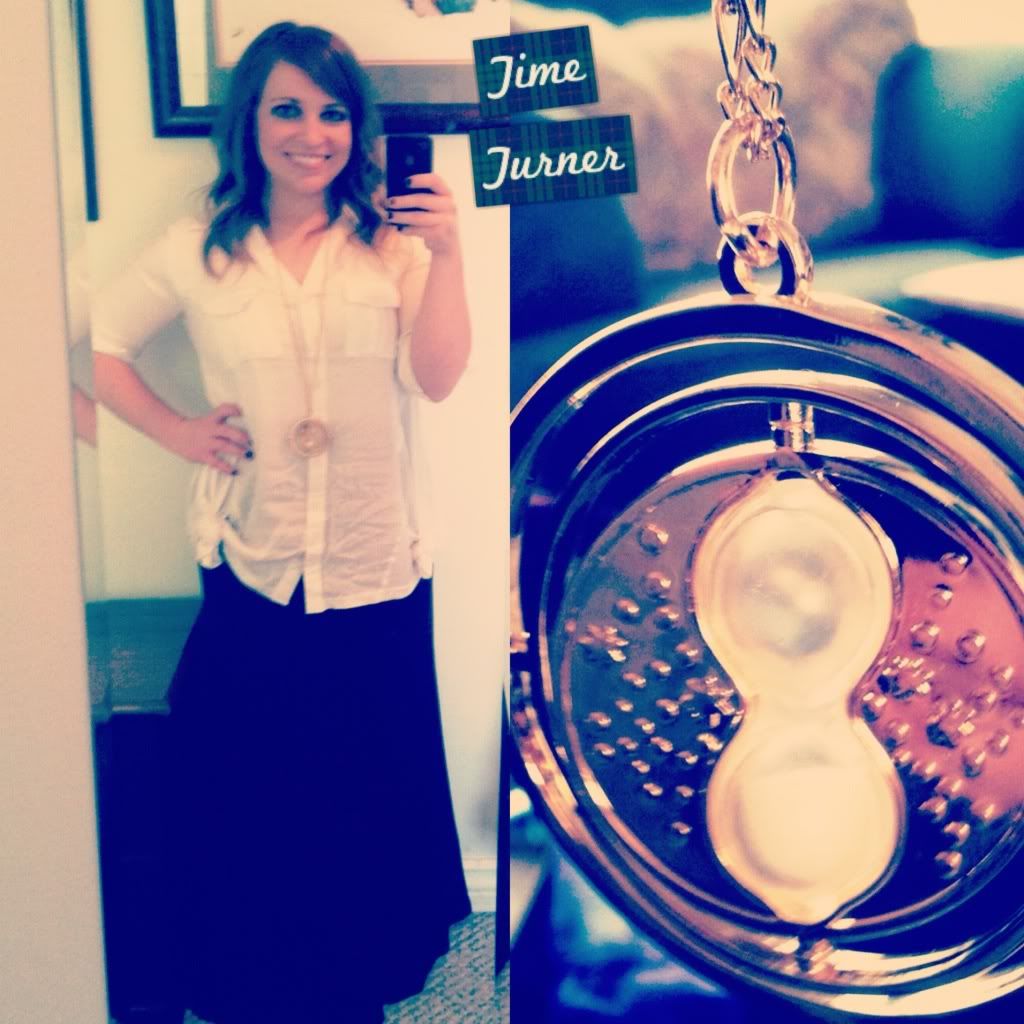 I hope you all had a lovely weekend! :D Can you believe that in a week from today it'll be NOVEMBER?! CRAZY! Let's not talk about it. (unless you want to sponsor that is... haha!)
What did you do this weekend? Anything fun? (of course you did. I read it yesterday on all of your blogs! haha!) Have a happy Tuesday everyone!
P.S. If you missed my GHOST POST over at Pics-O-Andrea yesterday, it's a good one. One that shouldn't be missed!