Yesterday I was lucky enough to guest post for The Green Project- Check it!
I am the bloggy meet up queen! haha! jk. But I've got another one for you today. Wednesday night I was invited to go up to Lauren's family's home to make Caramel Apples! How could I refuse?! Not only do I LOOOOOOOVE me some caramel apples, but I'd heard all about how amazing their house is. It was settled- I was going.
Look at our gorgeous (and delicious) creations!
Pretty sure that Lauren and I were destined to be friends.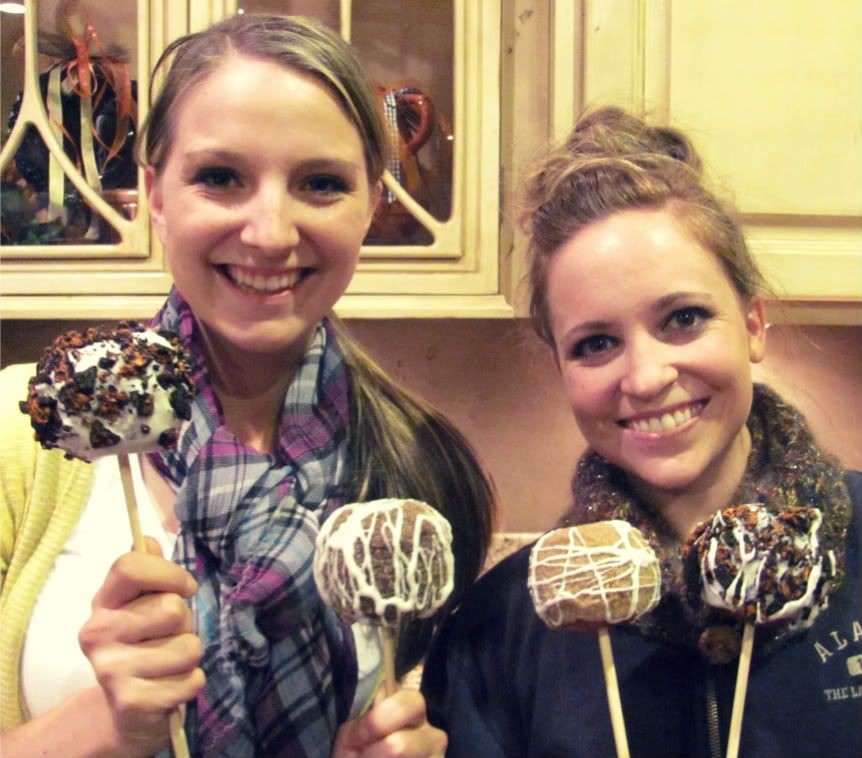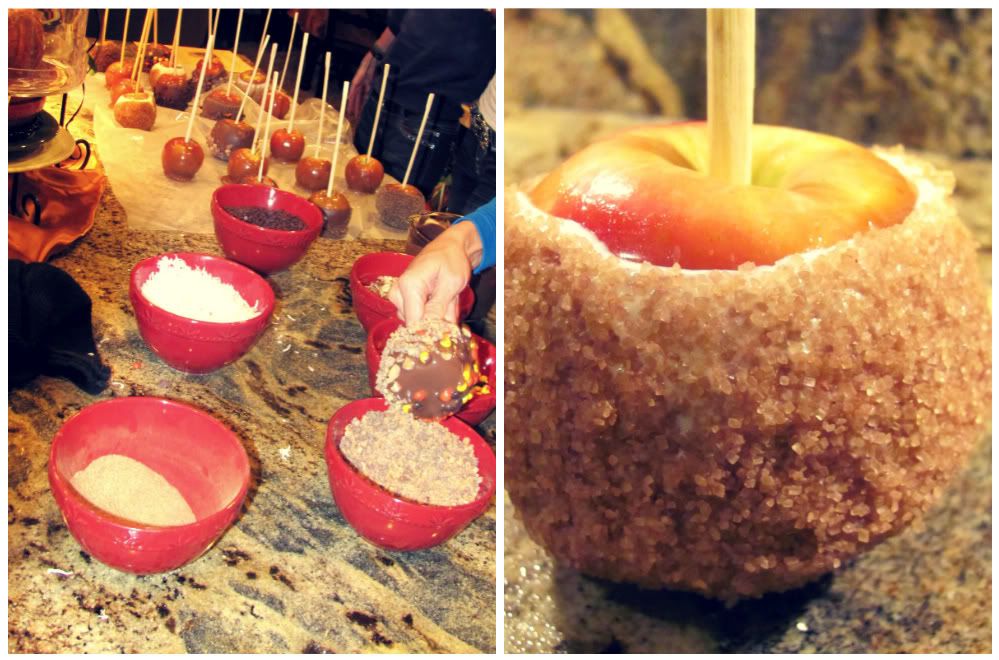 Ok, you Hocus Pocus fans ready for the most amazing thing I think I've ever seen???
Feast your eyes on THIS!
YES- that would be a replica of Winifred Sanderson's Spell Book! Lauren's mom MADE IT! MADE IT! WHAT?! I'm wondering if she'll teach me... Hmmmm...
As you can see I was ecstatic...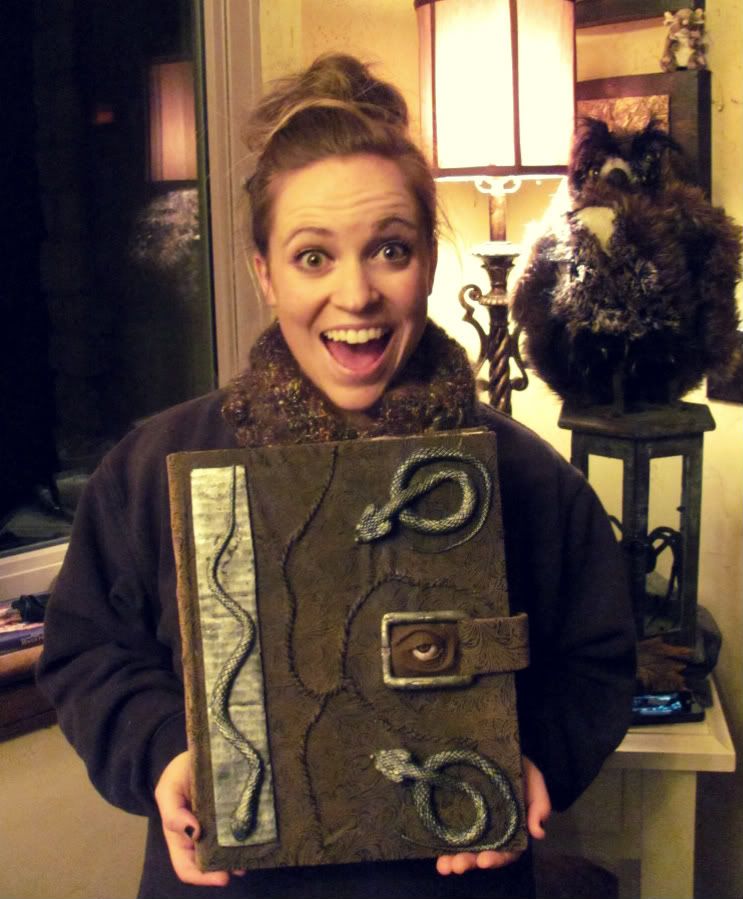 Their house was decorated perfectly! It was so much fun wandering around and seeing all of the festive decor.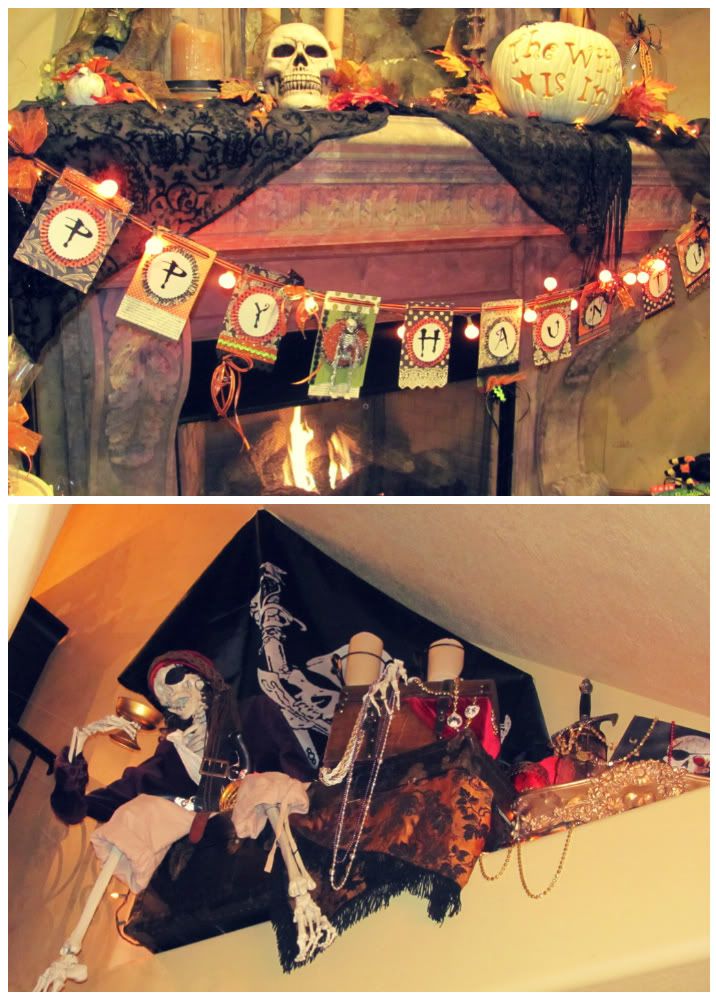 After exploring it was time to sit back and watch Hocus Pocus by the fire place.
Before we left I had to get a few more pictures. They have something that they call the "Peter Pan Room"... It's not finished, but I had to snap some pictures to share with you. First of all- you go through a SECRET DOOR to get to the room! Then your engulfed in Neverland Magic!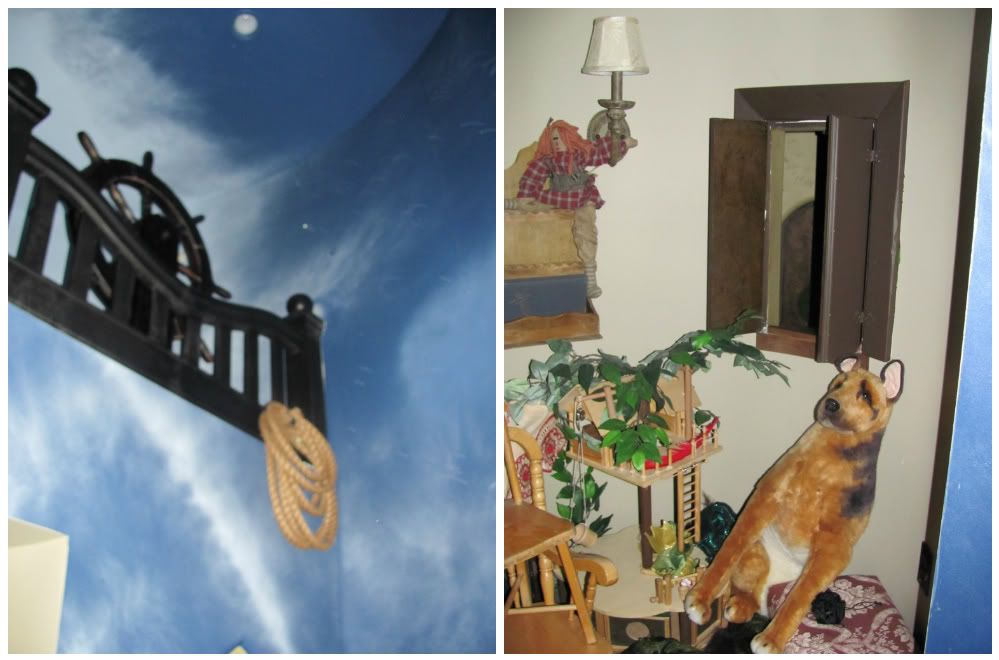 She's still working on the mural. I need to go back when it's all finished (if they'll have me). It's seriously going to be breathtaking. Plus they have LED lights all over so it looks like stars and pixie dust!
Outside is just as great as inside. They have a giant eyeball projected onto their front window that moves around and seems to stare right at you. They also made this giant pumpkin man!
Needless to say- it was SUCH a fun evening! I couldn't have asked for a more fun and festive Autumn night. Thanks Lauren!!
P.S. Don't forget to enter the Printed Peaks Giveaway!! It's amazing and you guys are so lucky!