First- Remember that Pumpkin Project I mentioned?? Well it's UP! Just click HERE. :)
One of my favorite fall activities (it was on my Fall To-Do List- which by the way, I've completed all but TWO items on that list!! Go me!) is to visit a wonderful place called Gardner Village. They have such fun Halloween displays, the scenery is Fall perfection, and wonderful shops. I decided the best way to do that this year was with some of my local bloggy friends!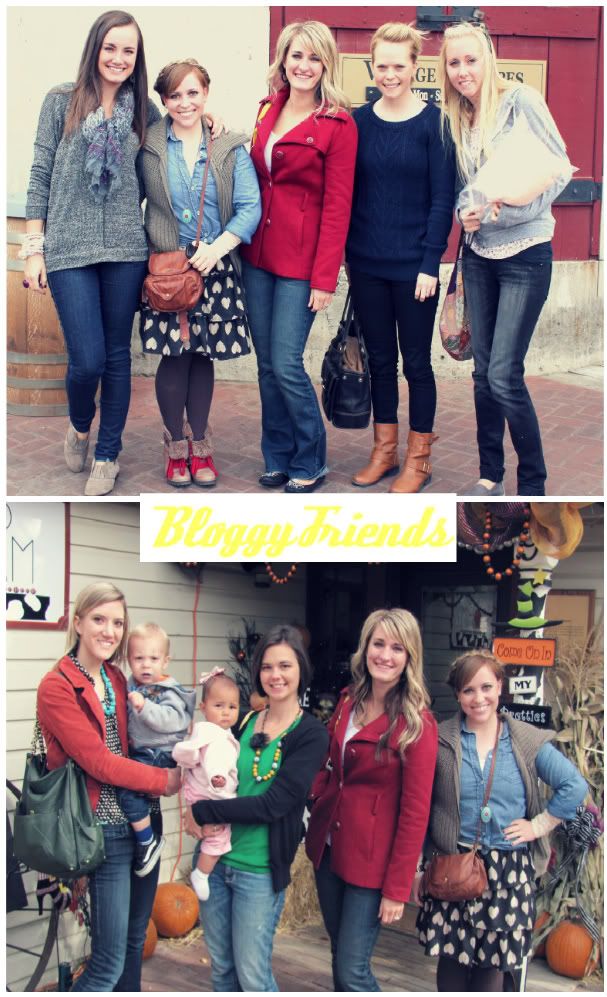 We first met for a delicious lunch at Gardner Villages wonderful restaurant- Archibalds. Then we strolled around the shops and enjoyed the crisp cool Fall air (or froze in it... I had on- thick tights, a long sleeve undershirt, my chambray top, a thick dress, warm boots, and a warm vest- and i still froze!).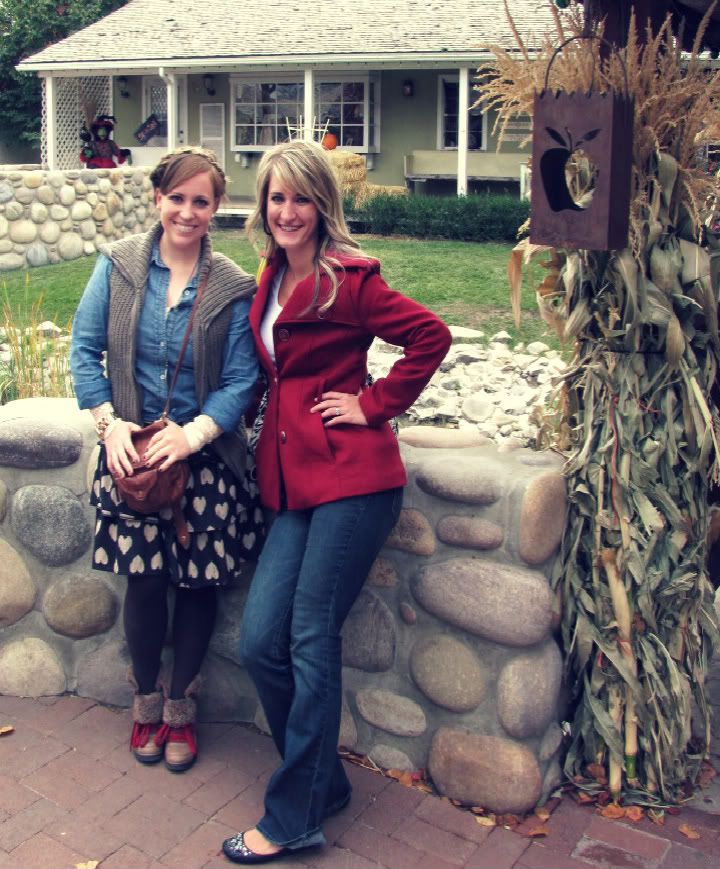 The main attraction in October would be their "witches" that are everywhere. They're all so funny and different. There's a hoola-hooping witch, witches playing baseball, and even a witch using the outhouse... :/
Look at this- Fall perfection, am I right?!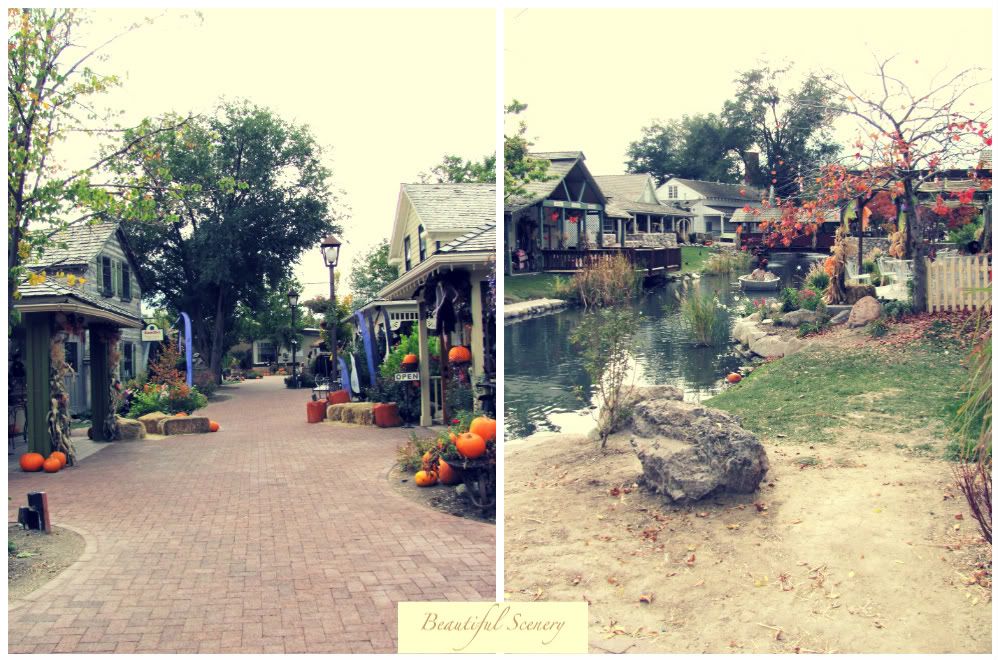 They also have a candy shop that is a must see. It's filled with all of your favorite old fashion candy as well as fresh fudge in a variety of flavors!
It was such a fun afternoon with these ladies! I'm so glad they were able to make it (especially those who ran over during their lunch break!). I hope you are all having a FABULOUS week! Are you ready for Halloween?? What are you going to be?! Keep voting on my costume poll. I can't wait to see what the result will be! haha!
P.S. DON'T FORGET to enter this weeks giveaway from Printed Peaks! It's seriously AMAZING!!!
P.P.S. You can find the girls I went to Gardner Village with here:
Savannah
Megan
Courtney
Melissa
Jessica
Sara
P.P.P.S. If you're looking for a great inspirational read head over to Suzie's blog. It's all about being healthy, strong, and beautiful. :)