I am able to cross one item off my Fall to-do List! Yesterday I headed to a local Farmer's Market with my bloggy friend Rachel.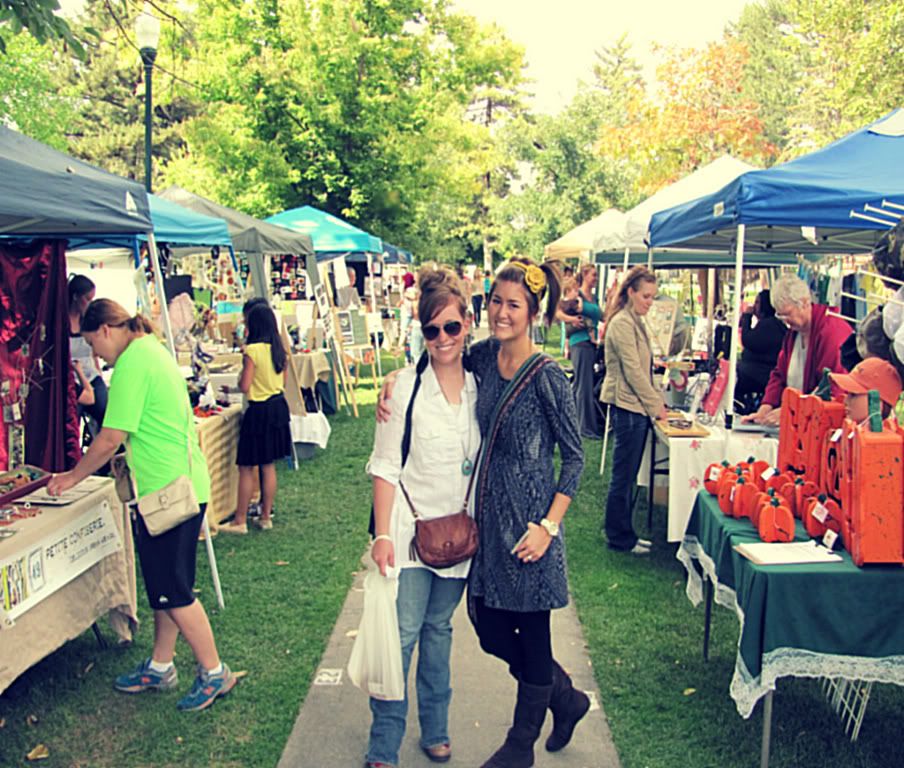 There were samples of every kind and live music to complete the atmosphere.
One of my favorite items from the market were these amazing chairs. They were super comfortable, can hold up to 600 lbs, and the price was very reasonable! (actually it was a lot cheaper than I expected it to be!) I'm super tempted to buy one... You can find more information about them HERE.
I also purchased some local honey in hopes that it will take care of my allergies. They have been terrible this season and don't seem to be getting any better. I've heard many times that local honey helps those with allergies since the bee's use the pollen we breathe in to make the honey. So I bought the biggest one they had... This baby's gotta last since this is one of the last farmer's markets of the year...
(pictures in order from top to bottom) 1. Driving home from work Friday. Isn't that beautiful?? 2. The honey I bought. Yum. 3. And I have been reunited with my long lost love- Animal Crackers. Yay!
I actually was able to cross TWO items off my Fall list! But I'll save the second one for another day. :)
How has your weekend been so far? I hope it's been great!
P.S. I have updated my sponsor info (for sponsors starting in November). You can find that by clicking on the "Sponsors" banner on my right sidebar (over there--->)
or by clicking HERE.