THIS GIVEAWAY IS NOW CLOSED!
If you missed the first two giveaways simply scroll down to the two previous posts!
Today's giveaway- I think, is beautiful.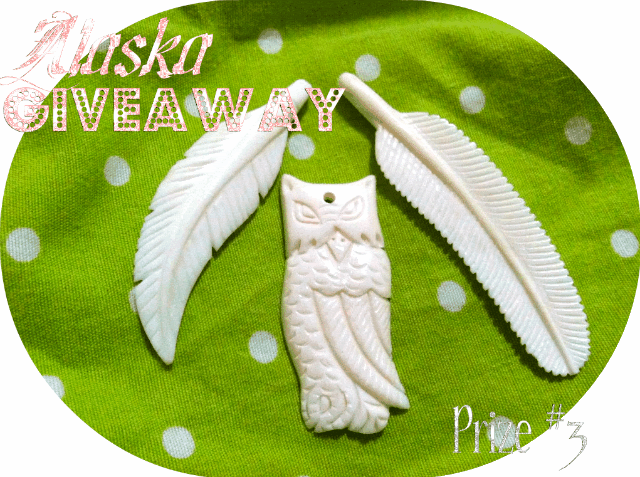 These lovely charms depicting two different feathers and an owl were hand carved by Alaska natives. They're probably about 2 inches long.
If you want to own these beauties you must:
1. You MUST be a follower of Gentri Lee through Google Friend Connect
2. You MUST answer the following trivia question correctly!
Only those who do BOTH of these things will be entered into the drawing!
Here you go:
How tall is Denali/ Mt. McKinley?
Remember- Cheating is totally allowed!
Bonus Question!
(This allows you to enter twice)
What is the closest point between Alaska and Russia?
This giveaway ends on week from today August 11th
Remember to come back tomorrow for giveaway number 4!!