THIS GIVEAWAY IS NOW CLOSED!
If you missed it- make sure you enter our first giveaway! (scroll down)
Today's giveaway is literally- DELICIOUS!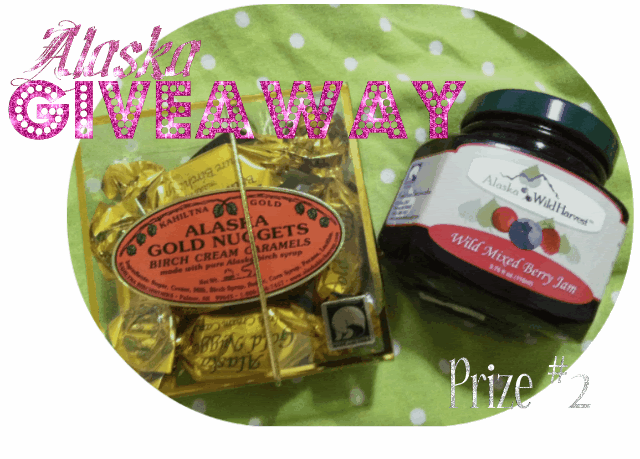 *NOTE* again... sorry about the heartbeating photo...
First we have Caramels made from the Alaska Birch Trees! Second we have a Mixed Wild Berry Jam! These are both made right here in good ol' AK and are both delicious!! (I know, they had samples!) No worries, they are both sealed and will be delivered in perfect condition!
If you'd like to win these yummy treats here's what you have to do!
1. You MUST be a follower of Gentri Lee using Google Friend Connect
2. You MUST answer the following trivia question correctly!
Only those who do BOTH of these things will be entered into the drawing!
Here's your question... good luck!
Approximately how many lakes does Alaska have??
Remember- cheating is definitely allowed! We're learning here! :)
BONUS QUESTION!!
You can enter an extra time (total of two entries) if you can answer this question correctly:
What is the Alaska State Sport??
This giveaway ends a week from today! August 10th
Be sure to check back tomorrow for our next giveaway!