*NOTE*
These pictures in no way do this place justice!
If you missed part one of our Girdwood trip simply scroll down to the previous post. (not sure how to add a link to a post that isn't published yet)
Today I'm showing you some pictures from the actual trail. (sorry that my writing is so boring. I don't have a ton of time. Just enjoy the pictures. haha!)
My nephew and I. Apparently neither of us were prepared for pictures. Plus the bugs that kept flying around made it hard.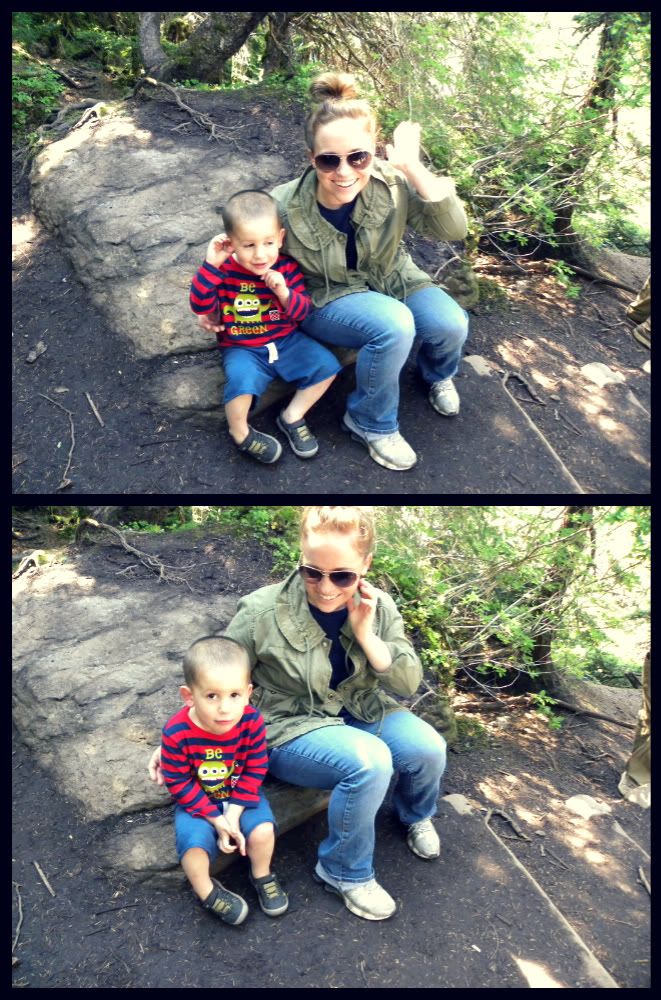 Here's the crew (minus me of course) by the river and on the bridge.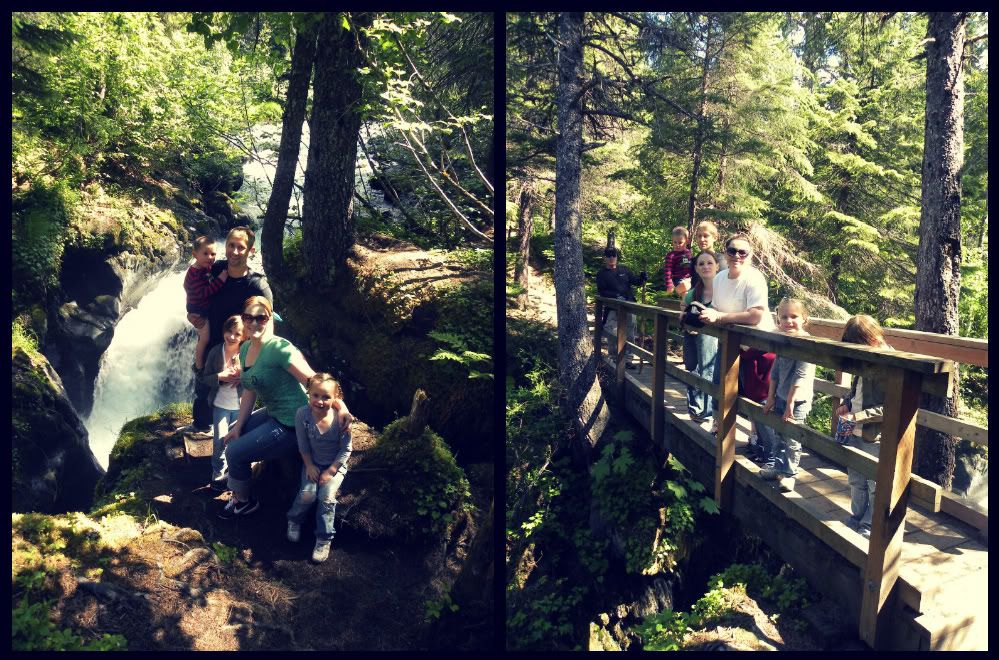 The trail
We were all just in awe of the beauty of these mountains. I could so live here... in the Summer only of course. haha! I decided that I'll have my Summer home here and my Winter home in Hawaii. Good plan!
Stay tuned for tomorrow's post! It's amazing as well!