Today I painted my nails...
And admired the belt I got a few weeks ago in Talkeetna...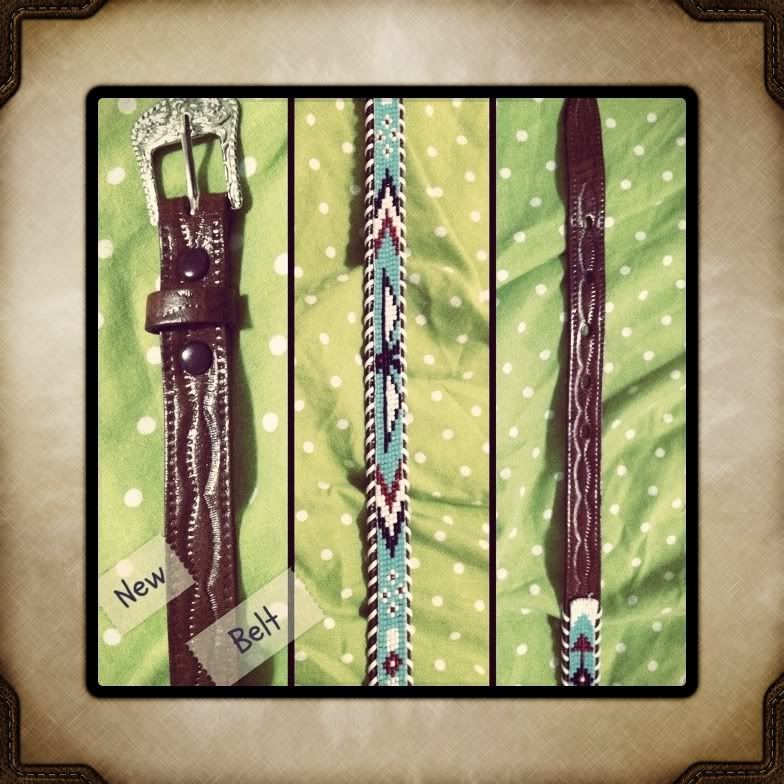 I thought about how lucky I was to guest post for Courtney over at Dear Darling and how amazed I was to receive THIS award from Cat. :)
I also thought a lot about the giveaway I'm having while I'm driving through Canada and won't be able to blog! I've been putting the posts together and am SO excited!! I'm doing them as a thank you to my AWESOME readers! Seriously, you guys are incredible. :) Thank you for being so fantastic!
And since you've been so good- here's a preview of the prizes!!! I know the quality is bad. That's because I SUPER zoomed in so you couldn't really tell what anything was... MWAHAHAHAHA!!!
So remember to start brushing up on your Alaska knowledge! In order to enter the giveaways

(6 of them!!!)

you have to not only be a follower using GFC but answer an Alaskan trivia question correctly!! So start spreading the word!
Aren't I fun?! haha!
Have a great day ladies and gents!